What better way to digest all the latest financial news than with a good old chin wag? Niki Nikolaou and Charlotte Day from Contentworks joined the Two Blokes Trading crew to discuss all kind of issues that have been keeping brokers awake at night from ad bans and regulation updates to ESMA leverage restrictions and the nitty-gritties of MiFID II.
Two Blokes Trading podcast: Episode 97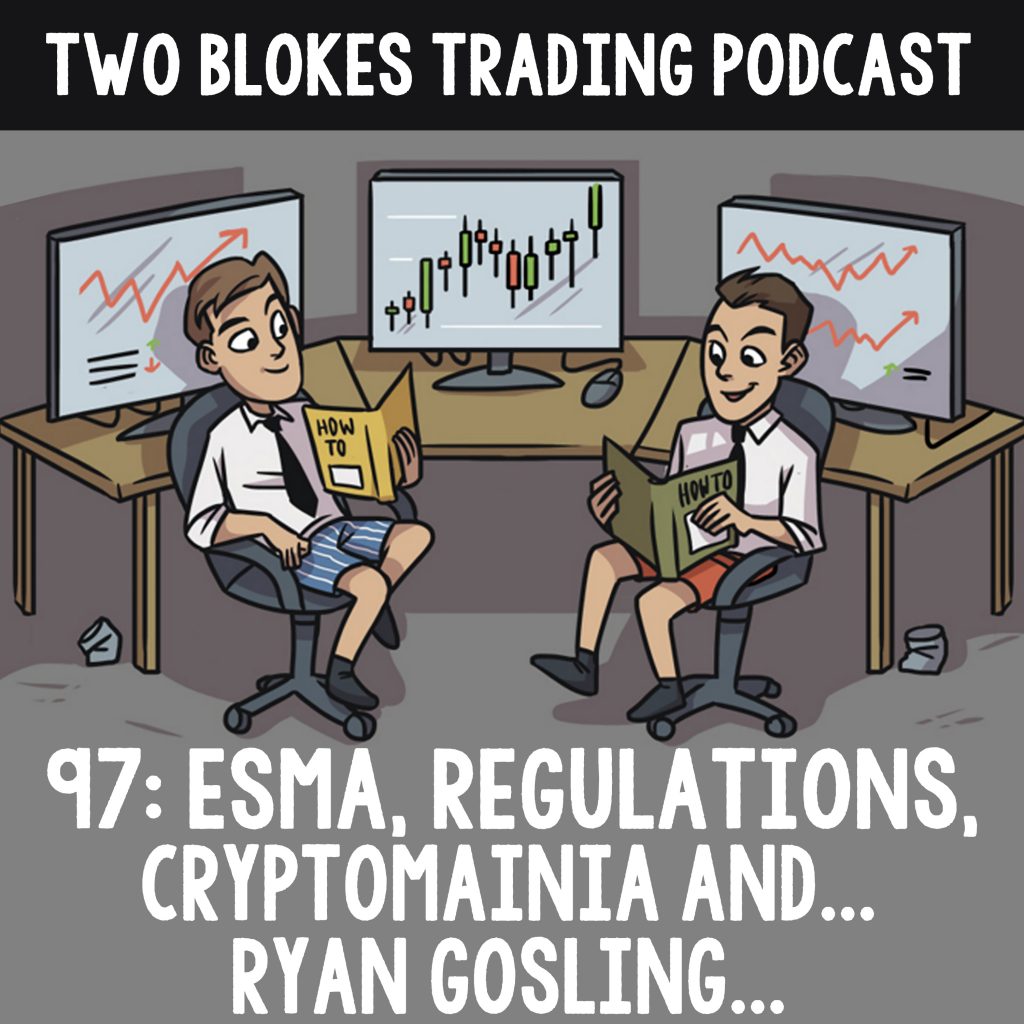 Orchestrated and hosted by expert traders Tom and Brandon, Two Blokes Trading is a fun, informative and entertaining podcast aimed at new and experienced traders. It provides a deep insight into the inner workings of the trading industry and attracts thousands of listeners every week.
As well as reviewing trading books, brokers, courses, tools and other resources, the podcast also features weekly interviews from leading industry figures such as hedge fund managers, trading psychologists, platform providers and world-renowned traders. The aim is to make traders better at what they do and a new podcast is available upon subscription every Monday.
Episode 97 of Two Blokes Trading is out now and features a wealth of useful facts and unique insights from our two financially-savvy directors – Niki and Charlotte. Both boss ladies bring with them a wealth of experience and knowledge from the finance sector and are well positioned to give a unique insight into the current issues affecting traders and brokerages today.
As the Director of Business for Contentworks, Niki heads up a fully-compliant team and understands the importance of keeping up-to-date within a fast-paced industry. Creative Director Charlotte knows that only cutting edge ideas can set companies apart from their competition and always has the latest rules, regulations and financial news at the front of her mind.
Regulations, A House Fire and a Whole Lot of Banter
With four intelligent yet witty minds in one room, it's fair to say that Episode 97 is far from dull. There's a lot of banter throughout the podcast and a fair bit of laughter – but the topics covered are very real and give a very clear overview of what's been happening not just over the past few months but the last few weeks too.
What's in the Podcast?
How MiFID II has affected brokers – there's an awful lot
Recent crypto/ICO/forex ad bans from the likes of Google, Facebook and Twitter
ESMA rules including leverage caps – and the ramifications for brokers and retail traders
How 89% of retail traders wave goodbye to between 1,600 and 29,000 euros
How brokers need certification from Google to use AdWords
The difference between great ICOs and scam businesses
How social media sites may launch their own tokens in 2018
How 2018 has been a tough ride so far for forex brokers
Can education lead to better trading decisions?
A little talk about Tom's house burning down (we're still sorry to hear about this Tom)
Plenty of Canadian smoothness from the legend that is Brandon
And an invite to Ryan Gosling that we're sure he'll be jumping at
There's way too much content to put into a neat list, so if you want to hear the girls in full swing with the very funny Two Blokes Trading guys – why not have a listen? The podcast helps to clearly identify all the recent regulation changes that have impacted the industry of late and gives a good overview of the financial landscape in its present state. Who said forex trading was dull?