Following a busy few days in Athens attending the incredible Decentralized 2019 conference, we're back with this year's event highlights. While touring the Acropolis, exploring local eateries and enjoying 5-star luxury at the Divani Caravel Hotel certainly tops our list of amazing experiences, the Decentralized summit itself went down a storm. Hopefully, you managed to follow @_contentworks for our live #Decentralized19 tweets. But if not, here's a summary of the best bits… Decentralized 2019 – The Highlights
Media Partner Shenanigans
As returning media partners for Decentralized, we were thrilled to attend Europe's biggest blockchain conference for the second year running. From networking with some of the industry's biggest names to being interviewed at the event, we were determined to soak up every minute. And how cool are the Decentralized media team? Dimitris, Paul,  Natasha, Alexandros and Chara kept the media ticking over while Socrates and Nick handled the expo floor.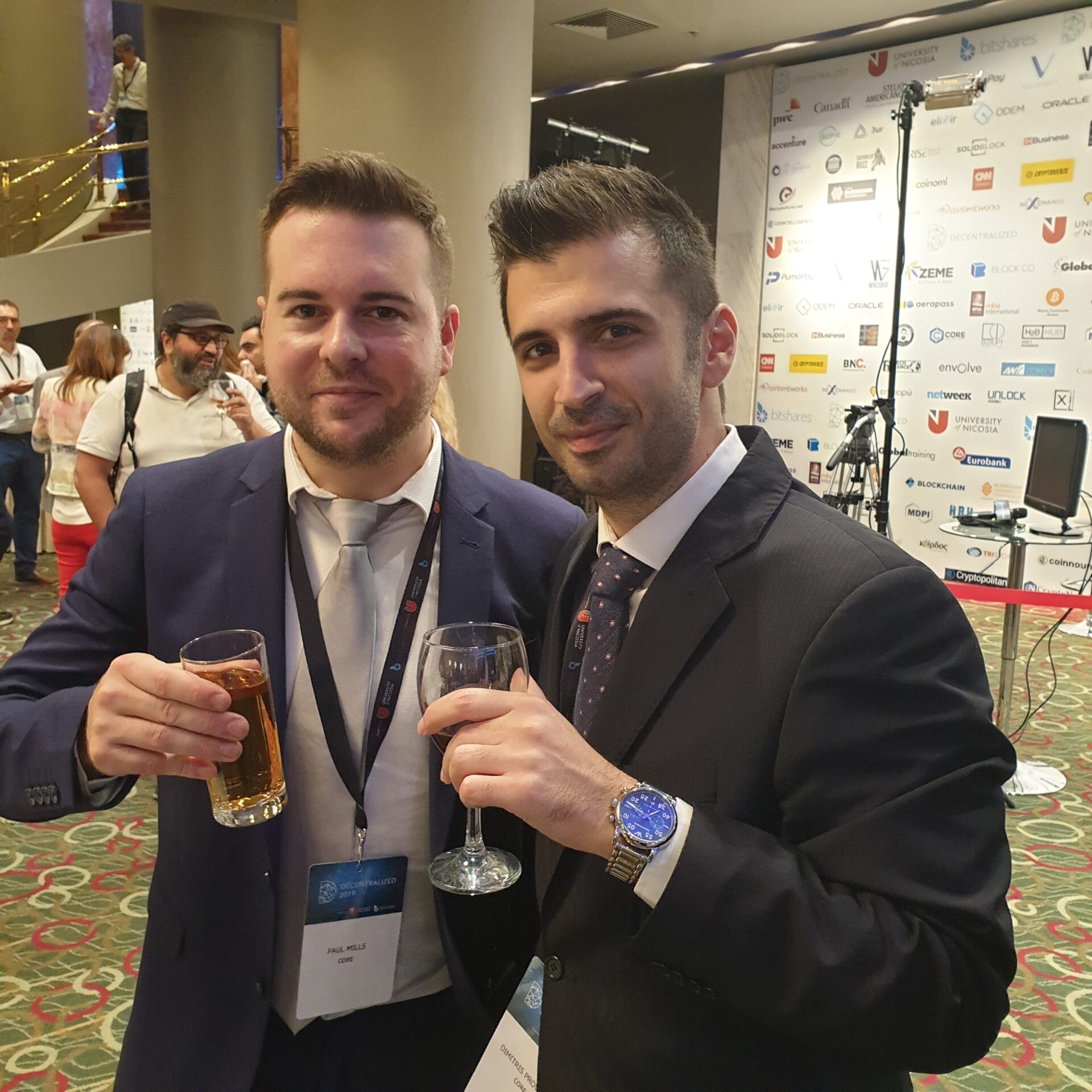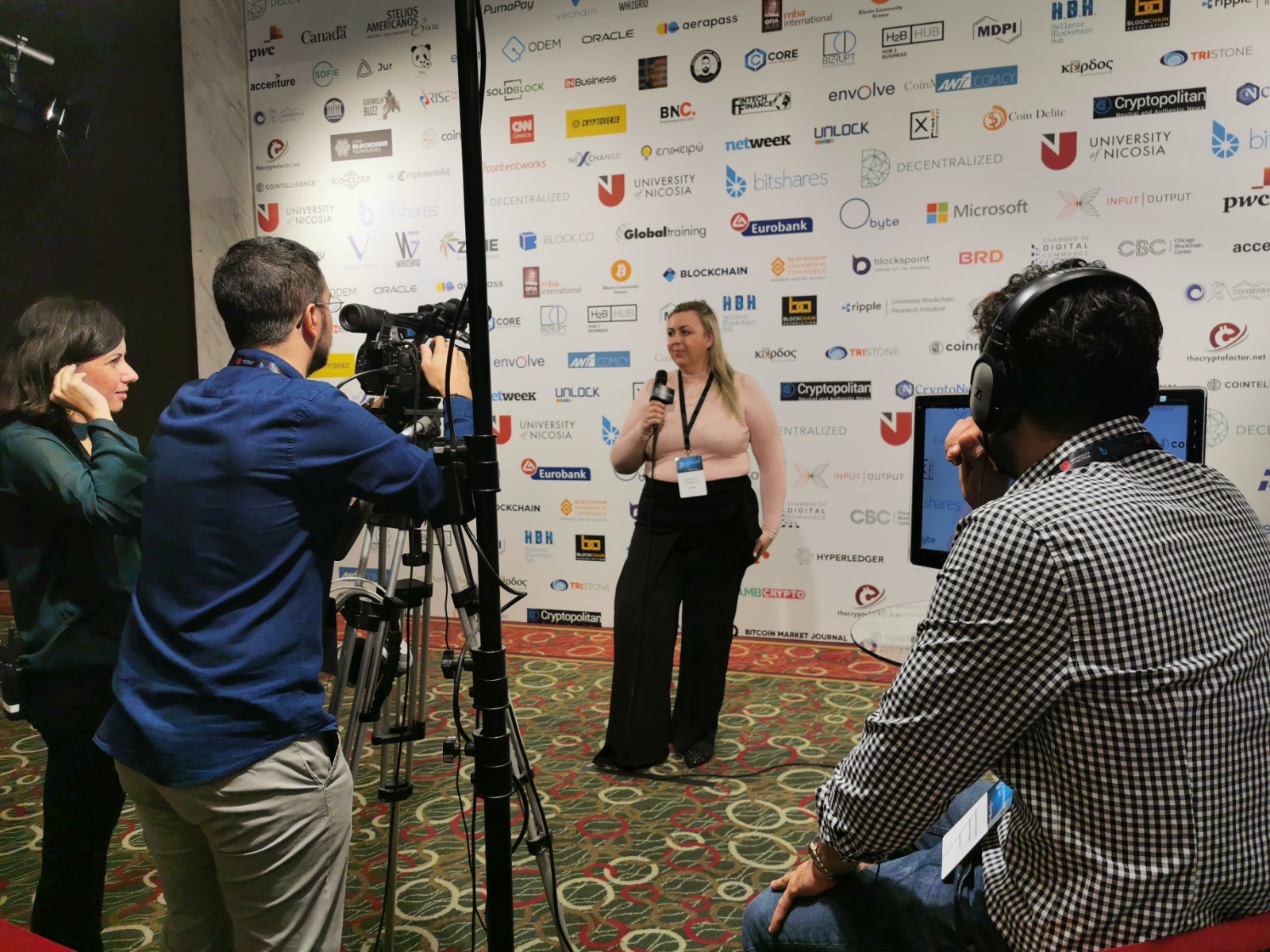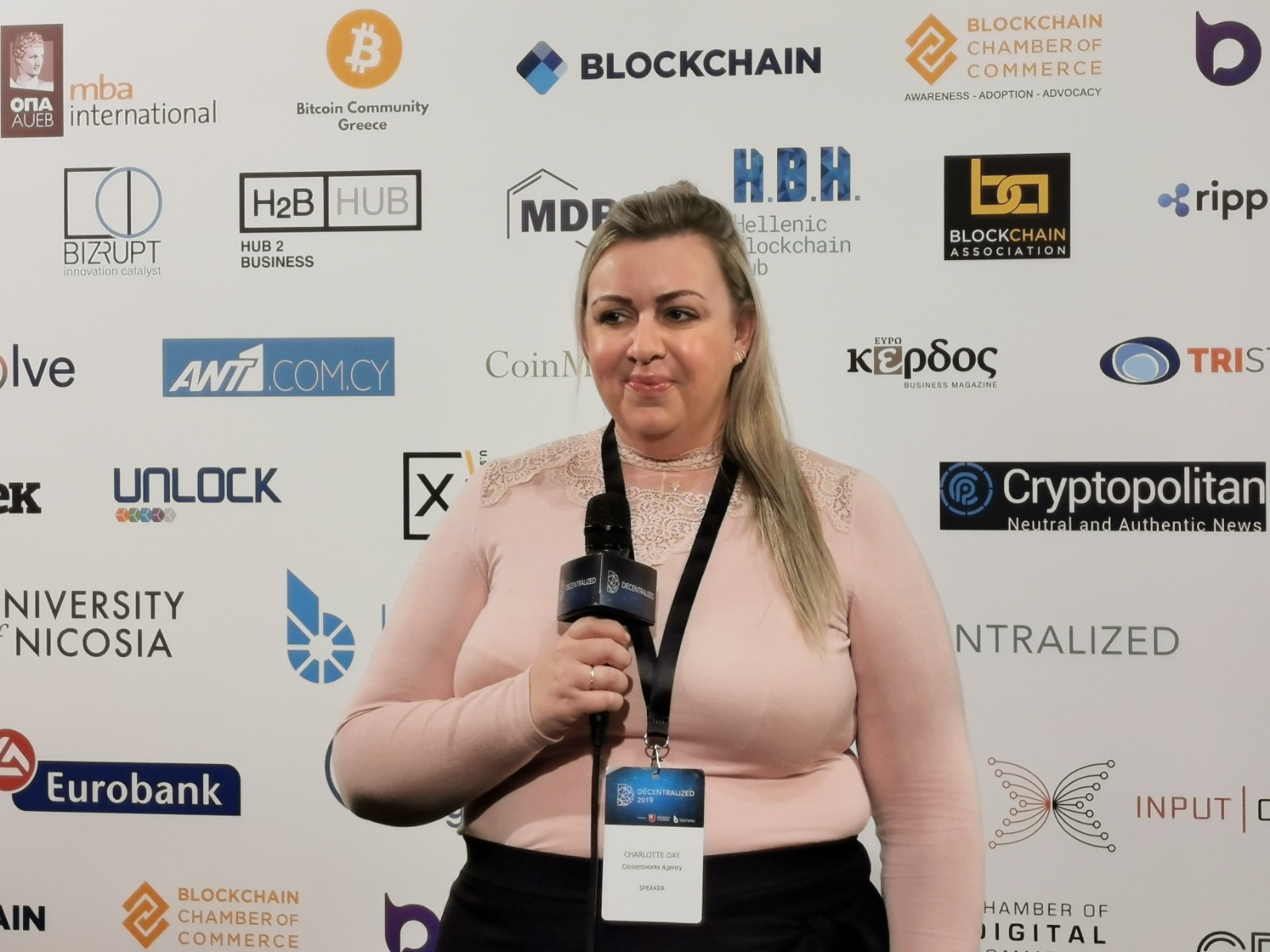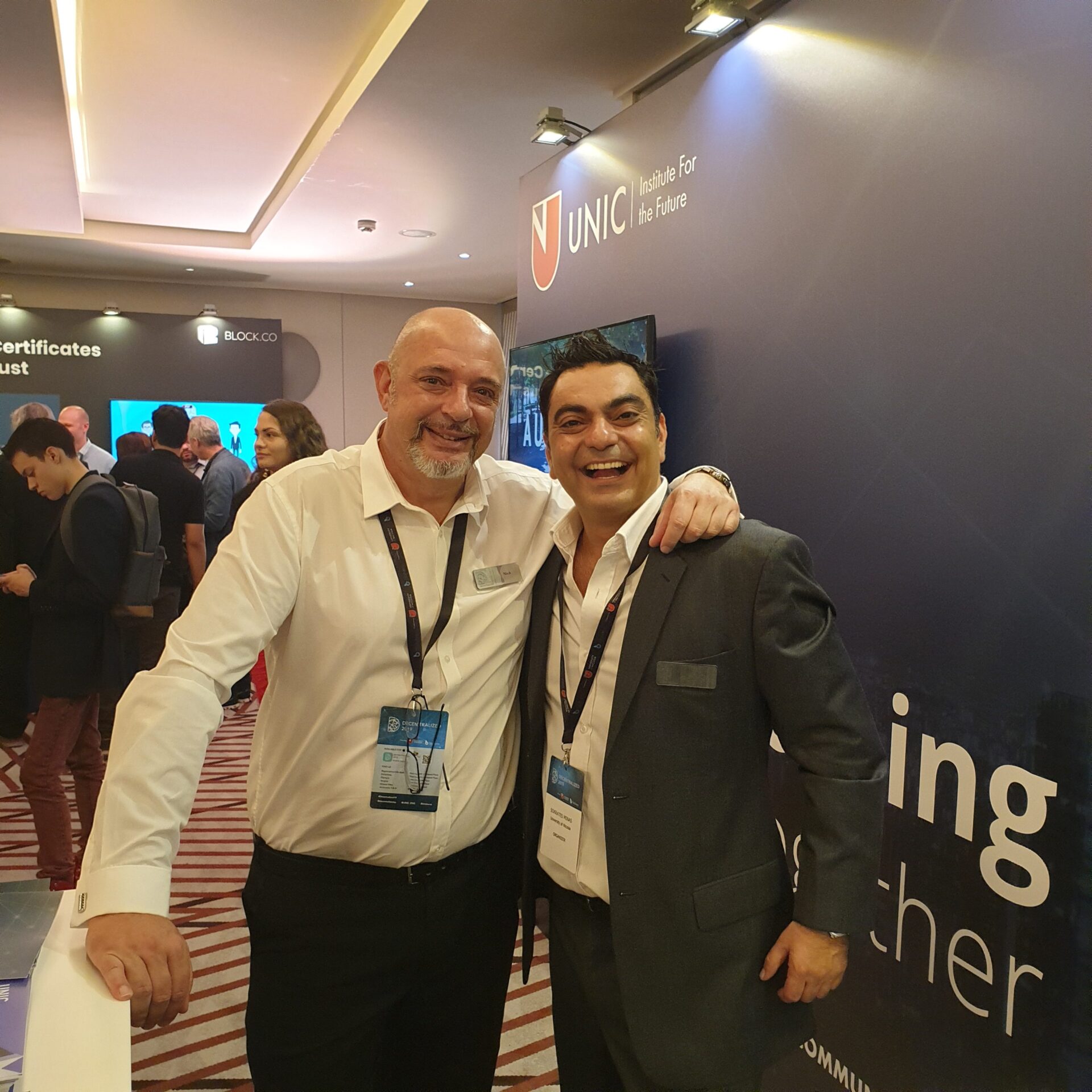 Never too camera shy, we also seized the opportunity to have a chat with significant attendees such as Annemieke Dirkes, CEO at Blockchain Projects and BitShare, the main event sponsor.

Key Insights from Top Speakers
Welcoming over 100 speakers from across the globe, Decentralized 2019 was the place to be, to hear key insights from those at the very forefront of the blockchain sector. It was a fascinating, educational event with highlights from the three-day seminar including:
The Contemporary Women in Blockchain Panel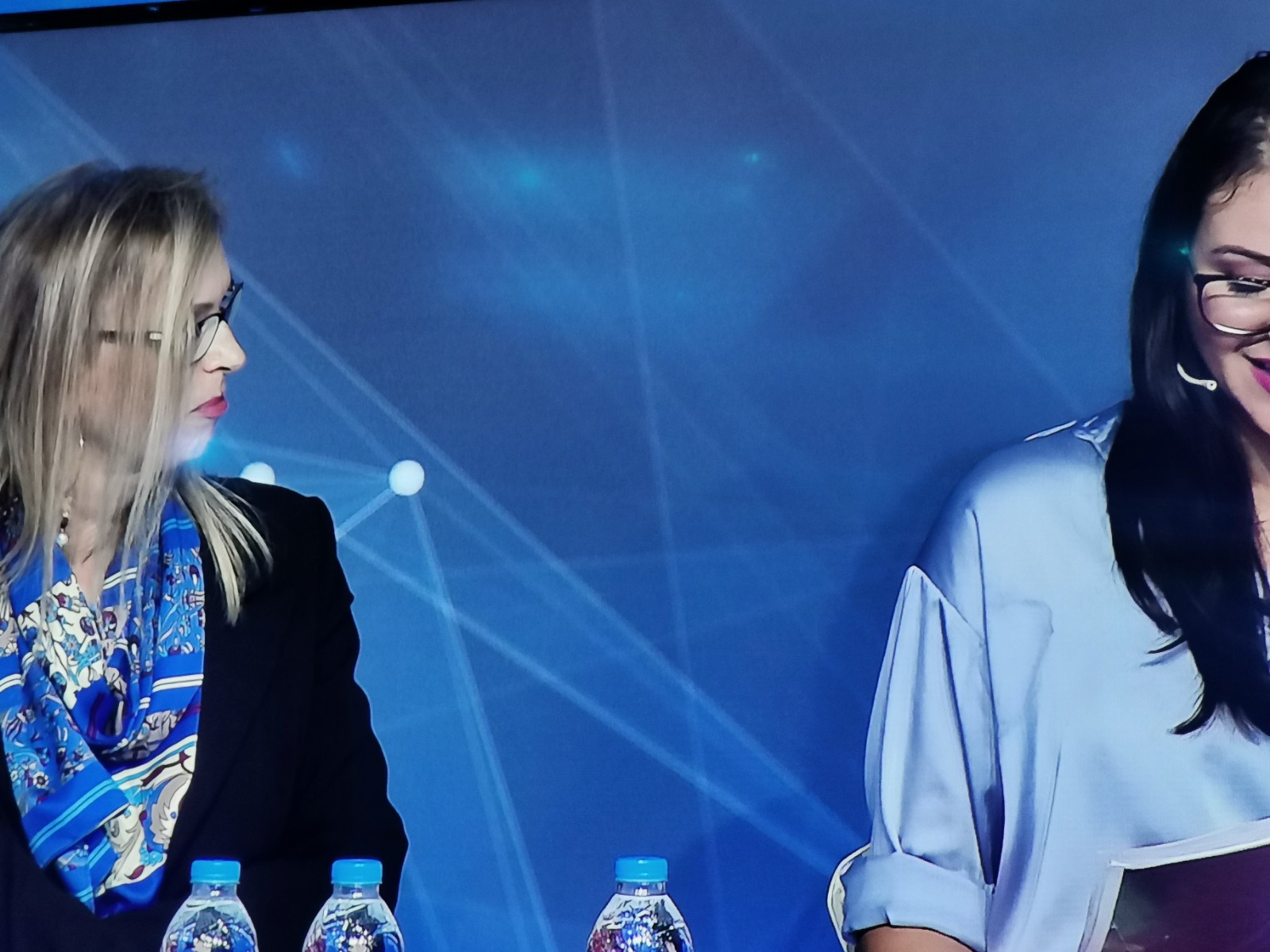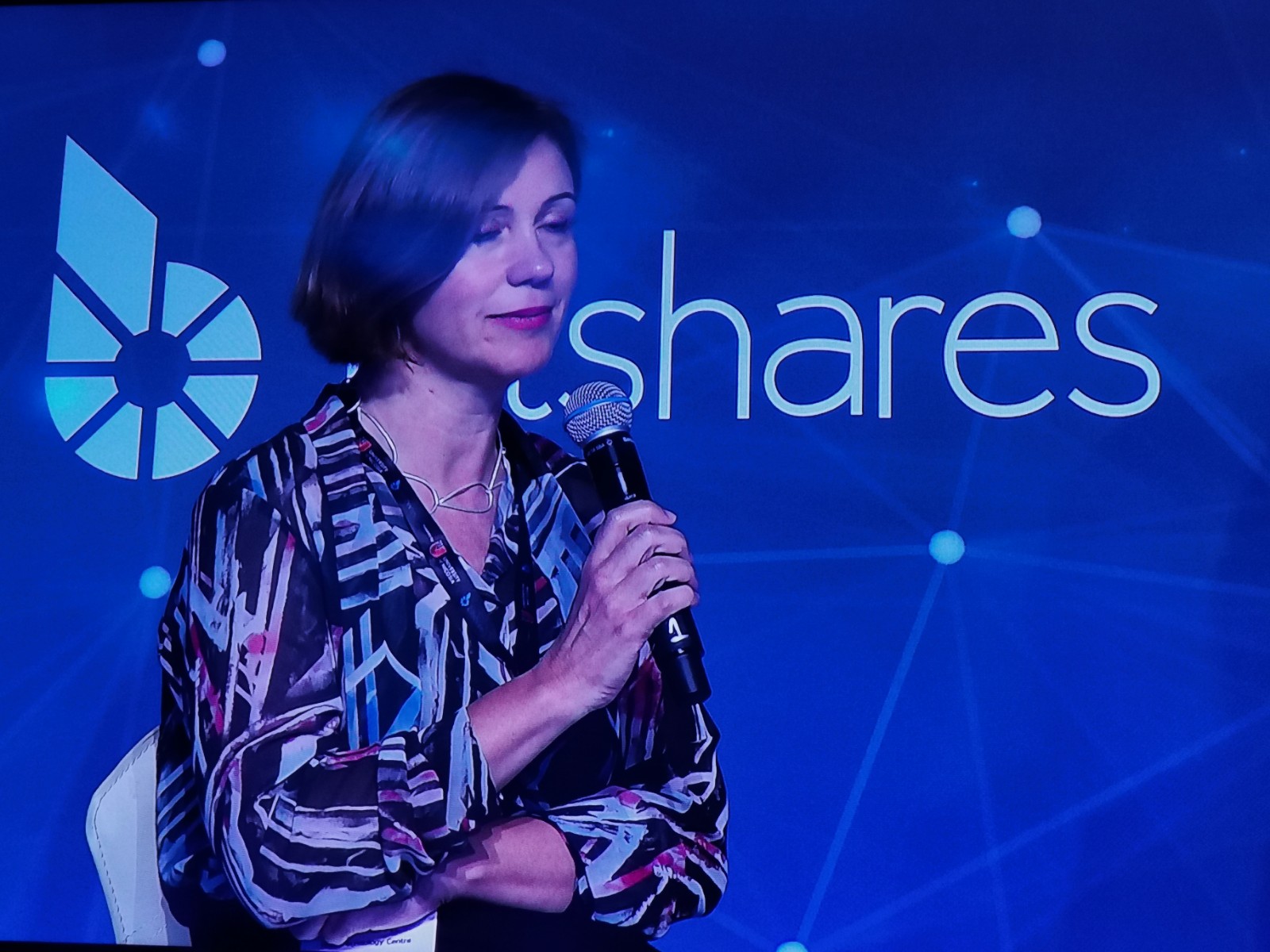 A hugely important topic in today's day and age, this panel covered key subject areas including the use of blockchain in the prevention of human trafficking and in humanitarian situations. Also raised was the important topic of tracking charitable contributions using blockchain. Panelists included:
Moderator: Alexandra Moxin, Advance Tech Media, Decentralized Vancouver Chapter
Nelly Moffett, TAAL Project
Christina Lomazzo, UNICEF
Soulla Louca, IFF | UNIC
Melpo Pittara, University of Cyprus
Zacharoula Andreopoulou, Aristotle University of Thessaloniki
Dr. Clara Neppel, IEEE
The Marketing Panel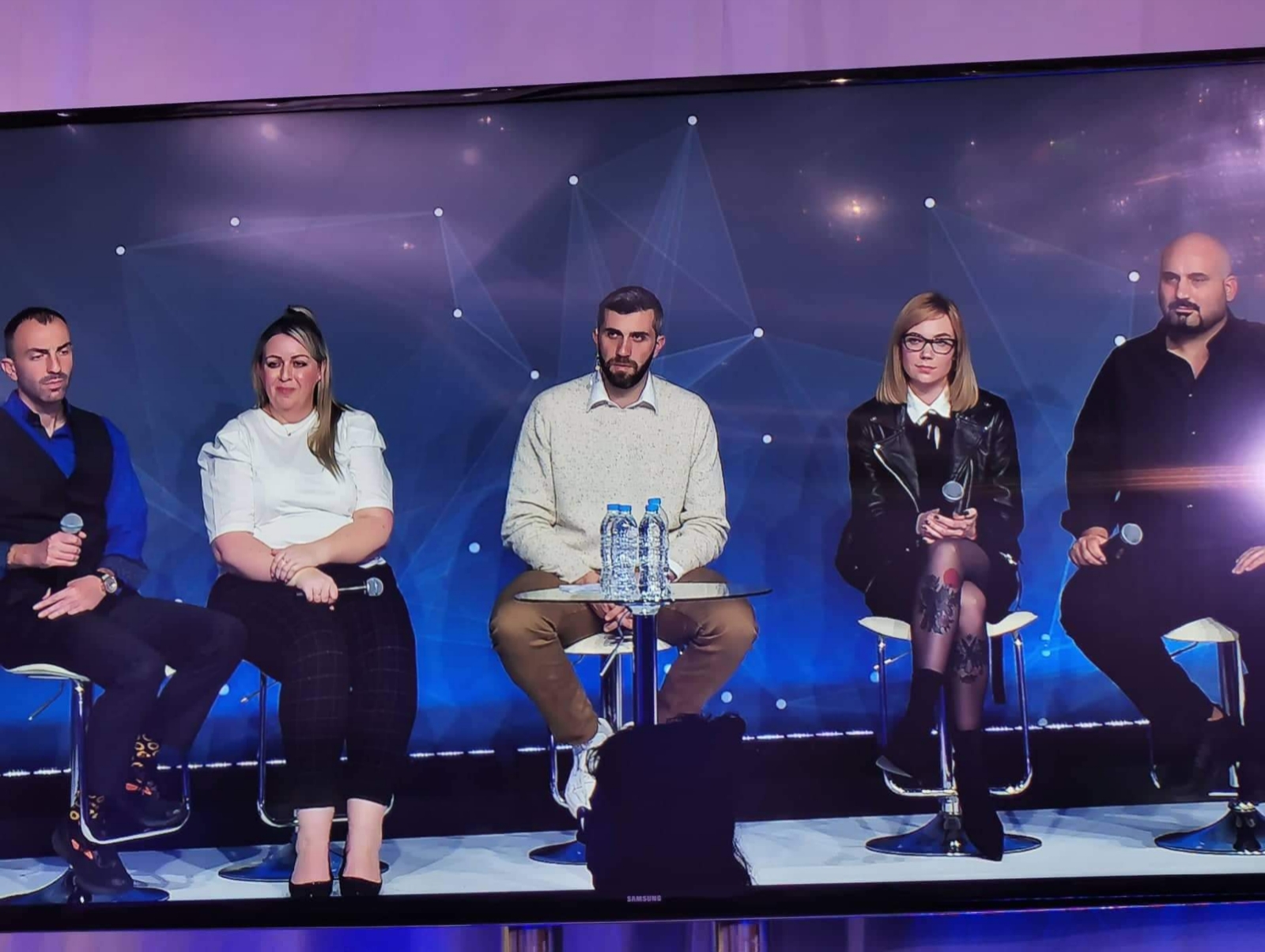 Featuring our very own Creative Director, Charlotte Day, this year's Decentralized 2019 marketing panel covered industry hot topics such as Facebook's Libra, the challenges of marketing blockchain products and how to build authenticity and trust within an environment that's been plagued by scams.

Moderated by Asaf Fybish, the panel also featured:
Tone Vays – Content Creator and Derivatives Trader and Consultant
Paul Democritou – The Crypto Factor Book
Katoshi Doljenko – Trezor
The panel was well attended with numerous audience questions at the end. When asked "Will Contentworks Agency still care about blockchain in 5 years time" Charlotte answered "We move with the times, trends and needs of our core audience which is finance, tech and of course fintech. Blockchain my be mainstream by then.. let's see!"
David Chaum
As an American computer scientist and cryptographer, David Lee Chaum is renowned for being a pioneer in cryptography and privacy-preserving technologies. Widely recognised as the inventor of digital cash, Chaum's 1982 paper on cryptography formed 90% of the Bitcoin whitepaper 26 years later. He is currently the CEO of Elixxir offering a confidential and secure digital transaction platform. His talk pulled a huge crowd of crypto enthusiasts eager to ask questions and learn more.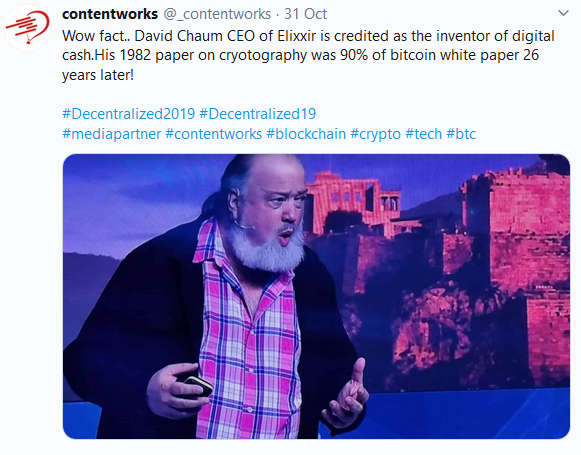 Dr Garrick Hileman
Dr Garrick Hileman is one of the most-cited crypto and blockchain technology researchers in the world and is currently Head of Research, Blockchain. Best-known for his research on monetary and distributed systems innovation, Hileman warmly addressed an intrigued and eager-to-learn Decentralized audience and trended on Twitter #Decentralized19.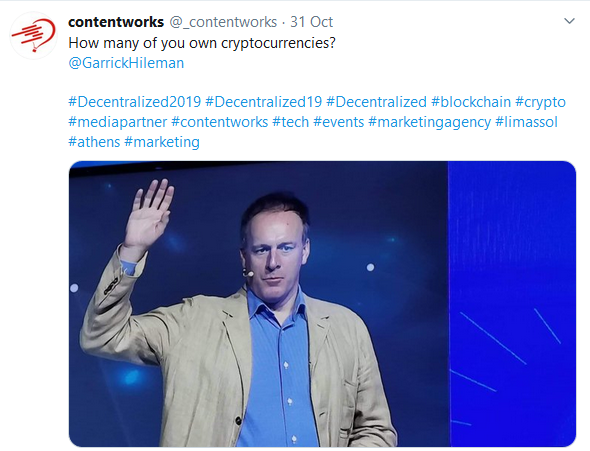 Dr Scott Stornetta
Widely considered to be the co-inventor of blockchain technology, Dr Scott co-wrote a series of pioneering papers which not only won the 1992 Discover Software Award but were also mentioned three times in Satoshi Nakamoto's famous Bitcoin whitepaper. He's currently the Chief Scientist at Yogen Partners, an enterprise blockchain-focused private equity firm. His talk was humourous and interactive with audience members creating live blockchain ledgers during his slot.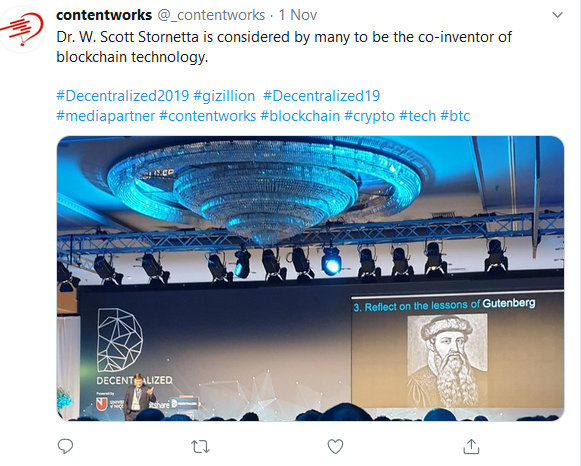 We couldn't resist a photo opportunity, of course.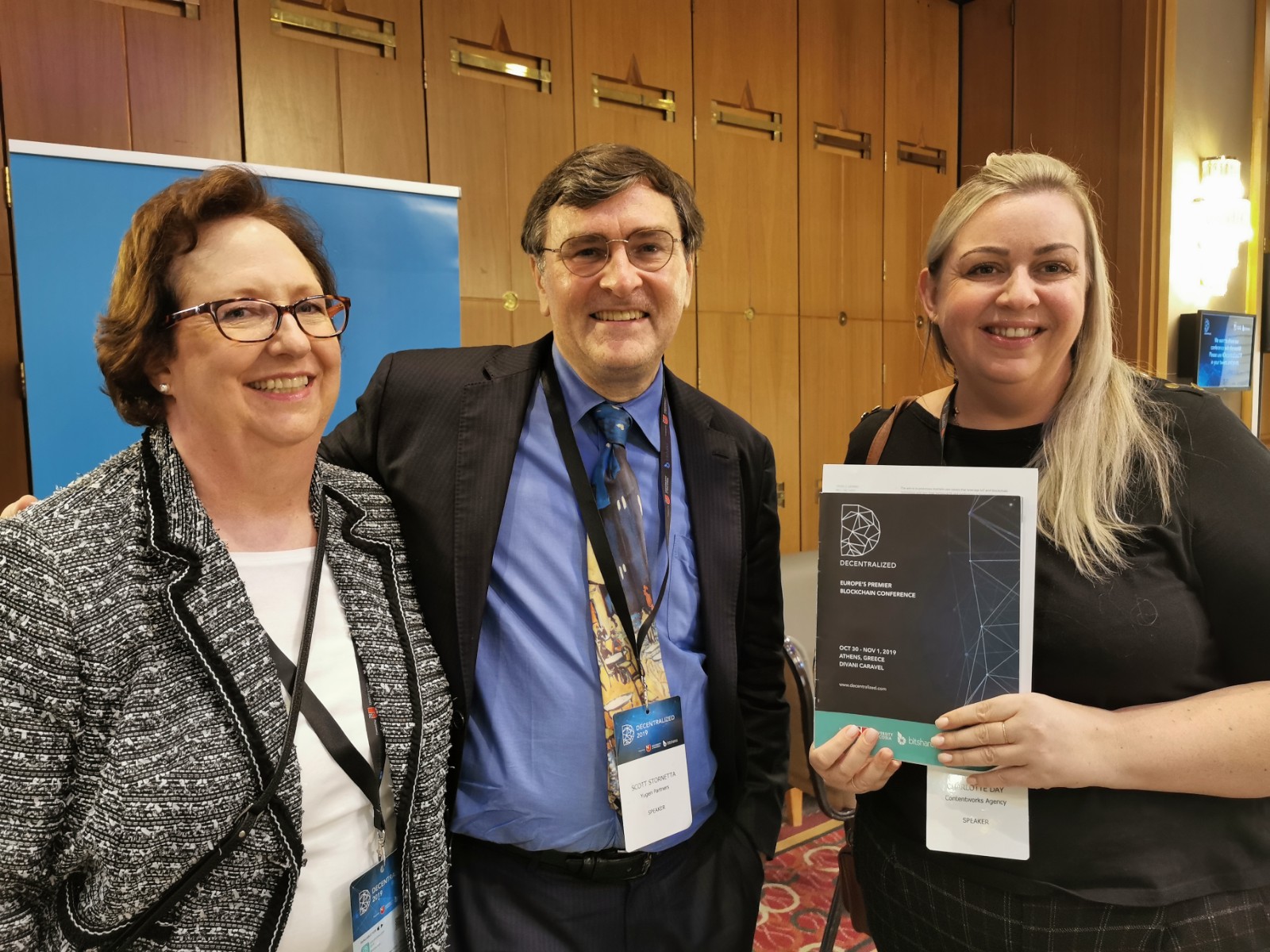 Georgina Kyriakoudes
Georgina Kyriakoudes from Dcentric Health Limited, gave an inspiring talk entitled "Implementing a Healthcare Blockchain: The Practical Side of Empowering Patients and Connecting Healthcare Stakeholders." She began her talk with the background of the idea behind Dcentric before showcasing the important and organisational nature of blockchain within a busy medical world.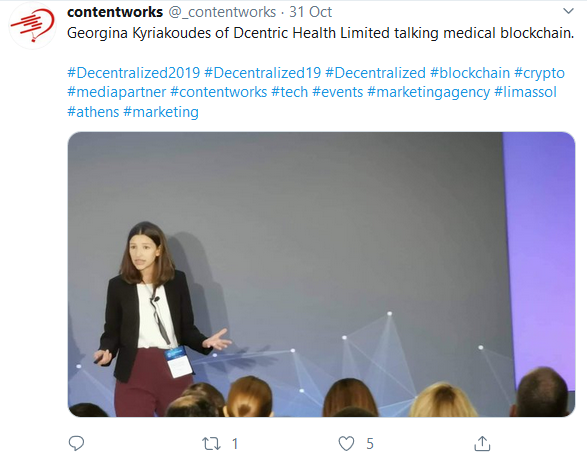 It was Contentworks' Director of Business Niki that slipped in for a photo on this occasion.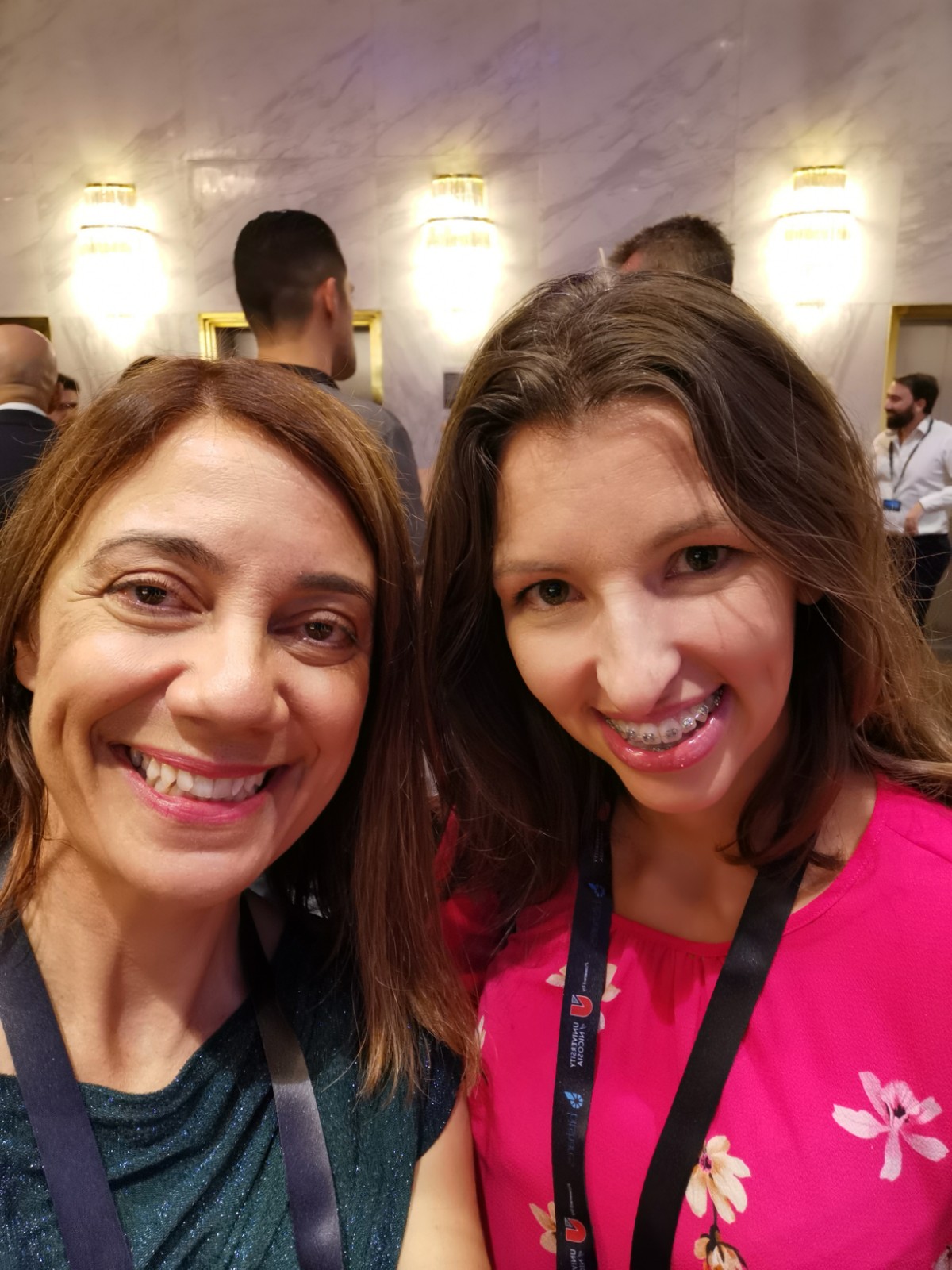 Antonis Polemitis
As the CEO of the University of Nicosia, pioneers of blockchain technology, education and Decentralized 2019 organisers, Antonis Polemitis was one of this year's most anticipated keynote speakers. Always upbeat and positive about the future of blockchain tech, Antonis opened the seminar. The University of Nicosia is the first university to offer Masters in Digital Currencies. This places Antonis in a position of practical knowledge sharing.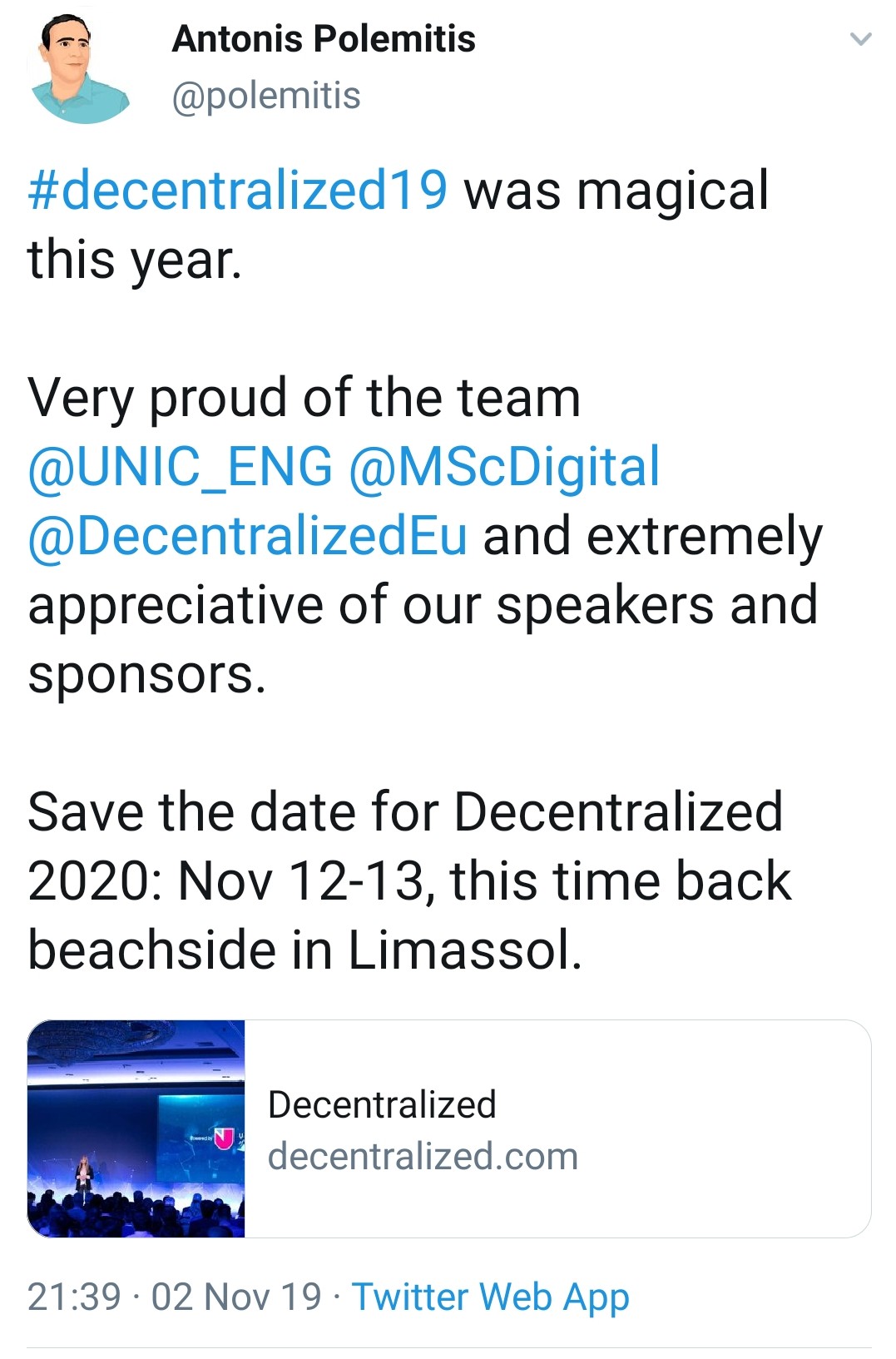 What Else?
As self-confessed tourists, we were excited to explore Athens after the conference. Here are our top picks:
La Maison du Grec – a fabulous little restaurant off Ermou Street. If you get the opportunity, try the tuna steak!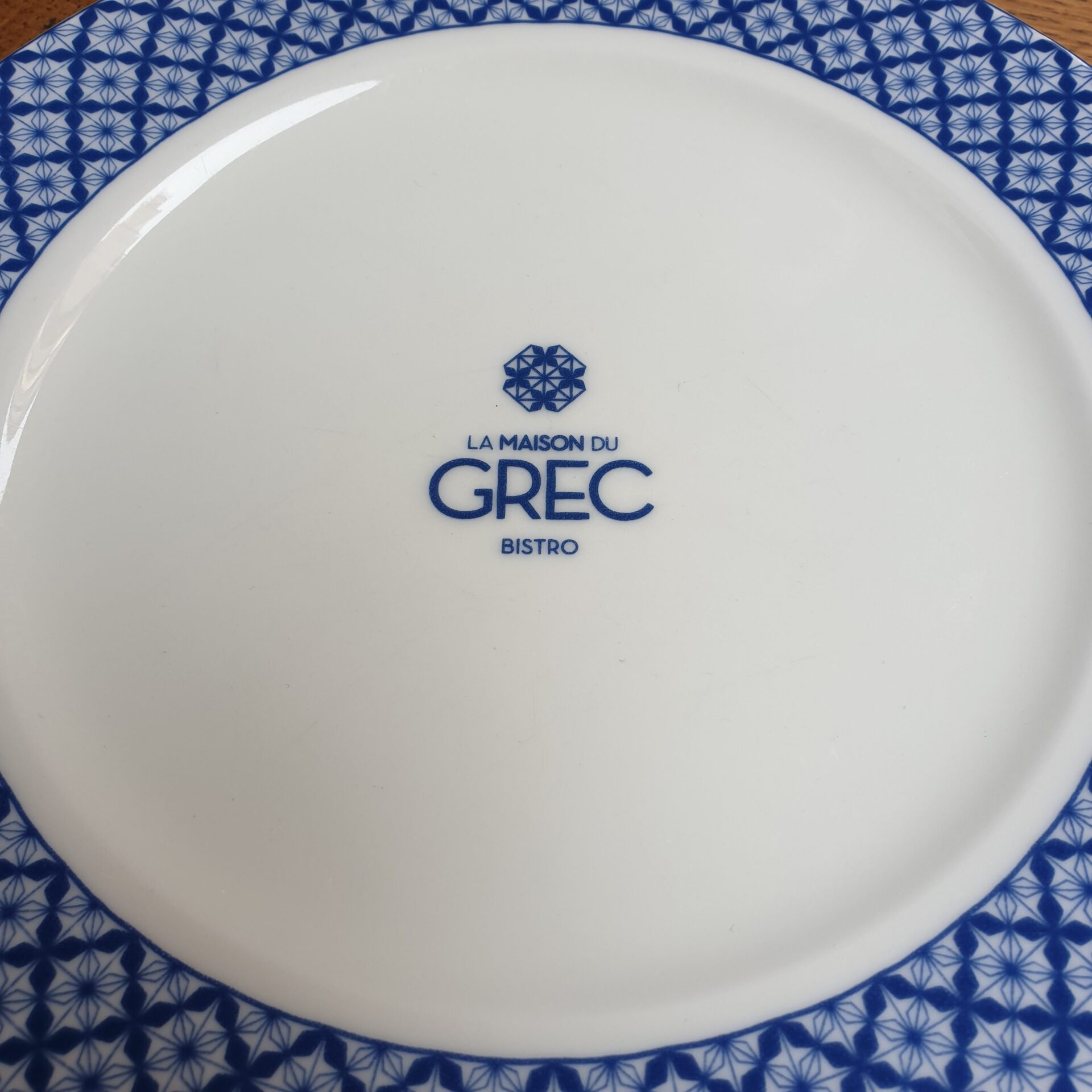 Open Top Bus – An open top bus is definitely one of the best way to see Athens. Highlights for us were being smacked with overhanging olive trees on route! Of course, the real highlight was hearing the audio history of the city.
The Parthenon – A former temple on the Athenian Acropolis, Greece, dedicated to the goddess Athena, whom the people of Athens considered their patron. The Parthenon is the most famous building in Athens and all of Greece. It stands majestically at the top of the Acropolis and is considered the epitome of Doric architecture, the simplest of Greek architectural styles. Construction began in 447 BC when the Athenian Empire was at the peak of its power. An incredible visit on a breezy bright November day.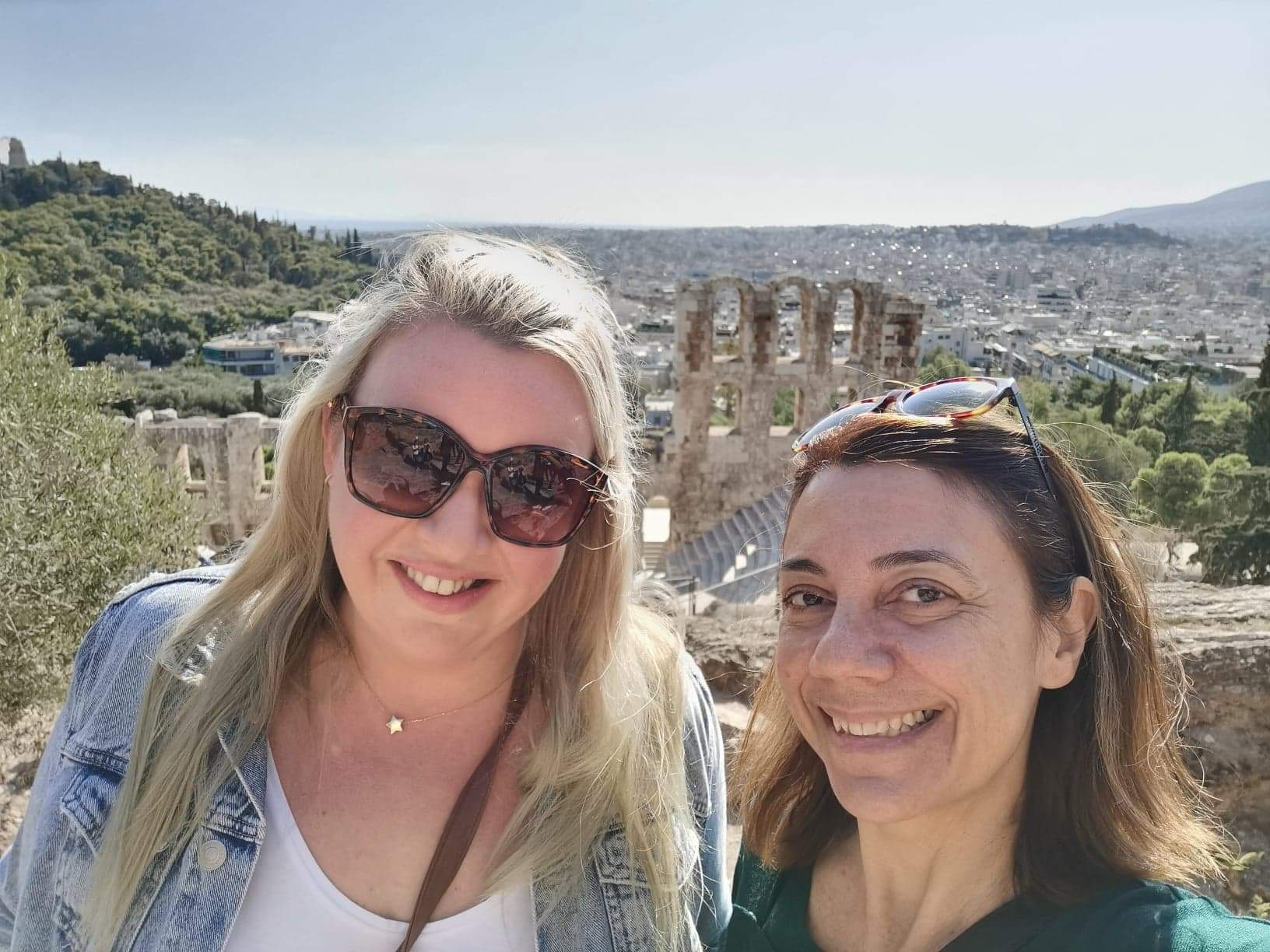 It has been a whirlwind of fun, rich insights and networking. We had a blast and would like to thank the University of Nicosia, as well as all speakers and attendees for making the event such a success. Decentralized 2020 has already been scheduled for 12-13 November next year and we're excited that it will take place in Limassol, Cyprus where Contentworks is registered and based. Ready for #Decentralized2020 ? Watch this space…
Contentworks Agency is the leading provider of content, video and social media marketing for the finance and blockchain sectors. Contact us now for a no obligation assessment.