Marketing within the finance sector is notoriously hard. You've got regulatory restrictions, advertising blocks and compliance to think about. Plus, finance can seem really boring. Millennials and Gen Z are all about living the Insta lifestyle so where does banking fit in? In this article, we're giving you 10 content marketing ideas for banking.
#1 Interactive content
91% of consumers want more interactive content and banks need to satisfy this demand. Quizzes, savings calculators, polls, and surveys are common interactive content types that garner engagement for banks.
Quizzes
With a completion rate of 78% and an 82% conversion rate, quizzes are a powerful interaction tool which can provide valuable audience insights.
Amex, which promotes a luxurious lifestyle, is using its Essentials quizzes to delve into issues that may impact its members' lifestyles.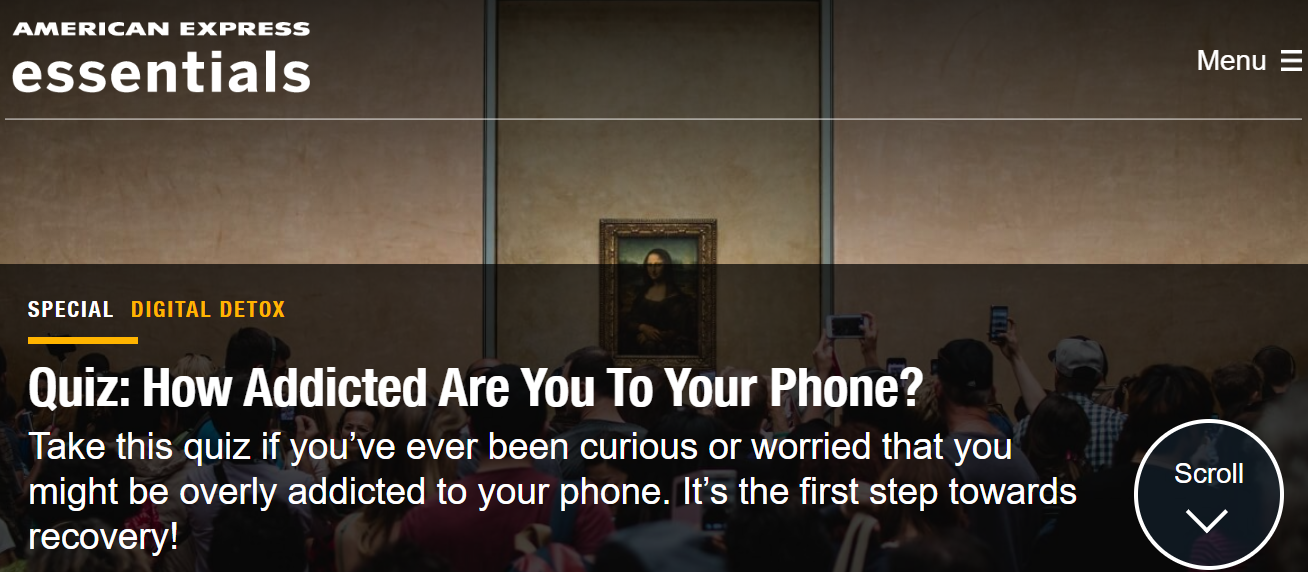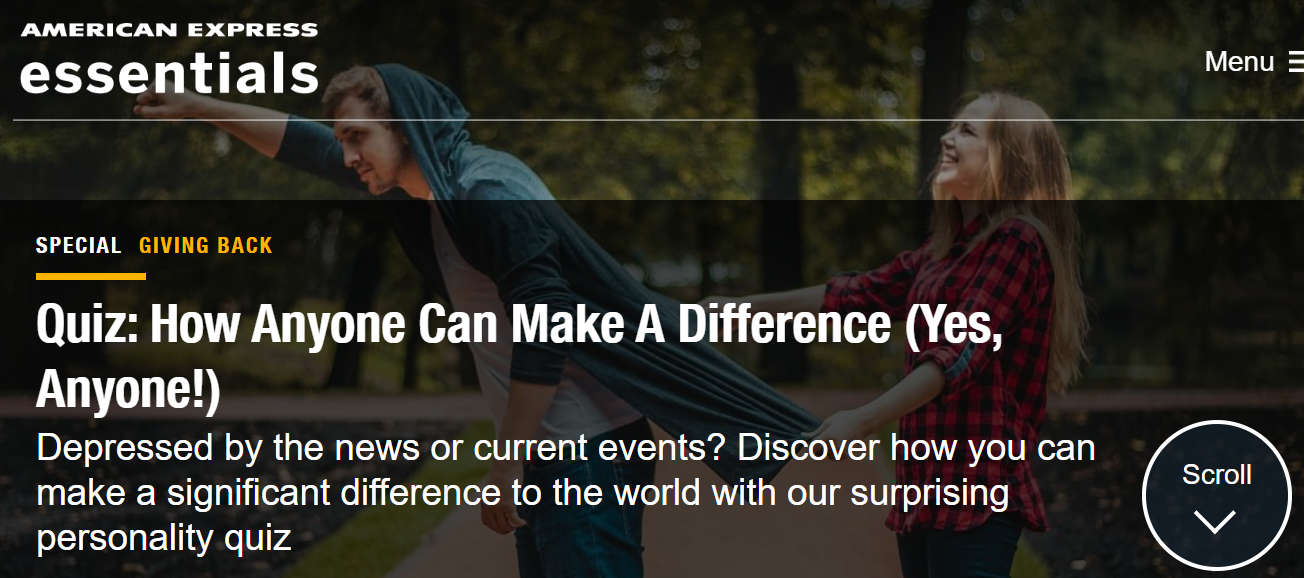 This quizzes work because they:
Are visually appealing
Are mobile-friendly
Are fast and easy
Savings calculators
These calculators, like the one used by Commonwealth Bank, give consumers personalised data that helps them make sound financial decisions.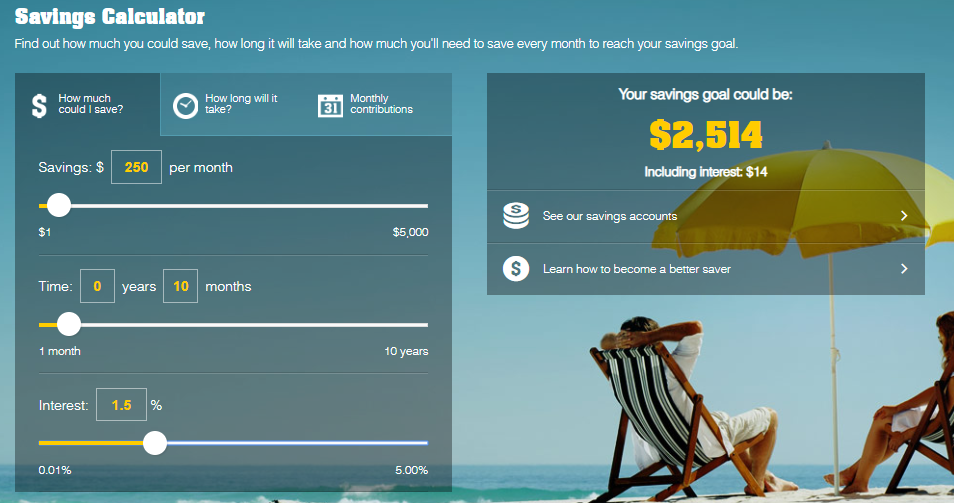 Polls and Surveys
Polls and surveys build connections with your audience. Bank of England used a Twitter poll to discover people's preferred payment methods to better provide relevant products in the future.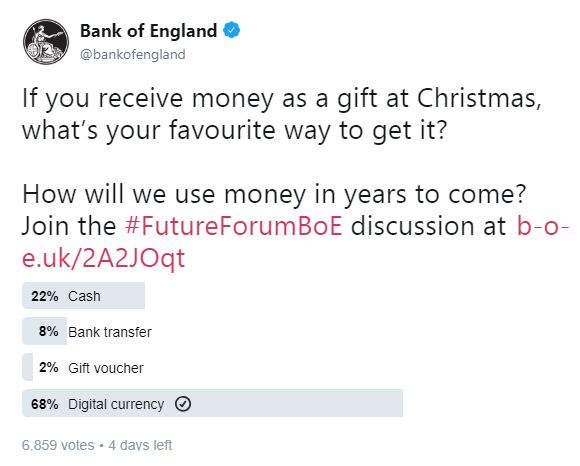 Polls and surveys can also be used to:
Ask for opinions on current products or services.
Get industry statistics. You can use the statistics to create a valuable resource that increases your authority and backlinks once people start using and sharing the resource.
Ask your audience about their future content needs like Amex does with its Essential Insights.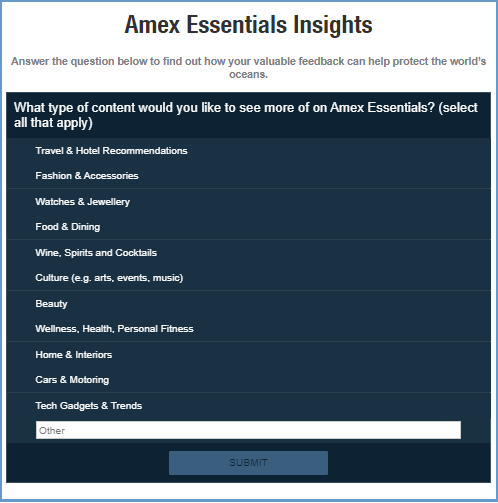 Key Takeaway: Increase your brand's visibility by encouraging your audience to share your interactive content.  You can do this by adding a clickable headline and a compelling call-to-action that prompts sharing.
#2 Money-saving tips
66% of millennials don't feel on track with their savings goals, especially when it comes to retirement. This is a good opportunity to provide content that's useful and informative.
Bank of America is using #BetterMoneyHabits to dish out money-saving tips. Instead of mundane lists, the bank uses high-quality, relatable social media content to promote saving and good money habits.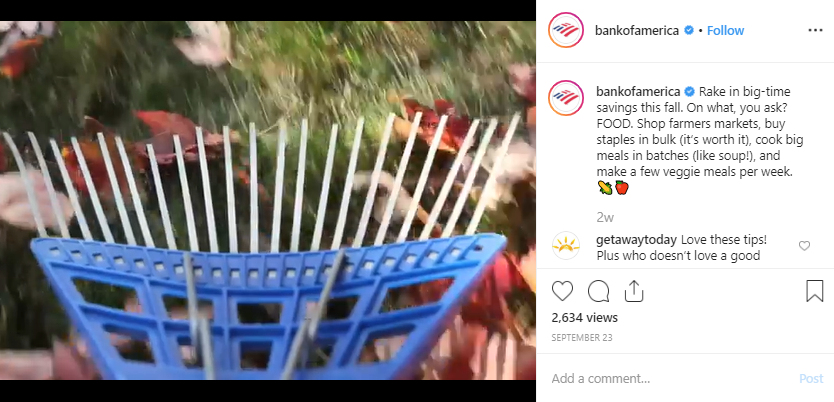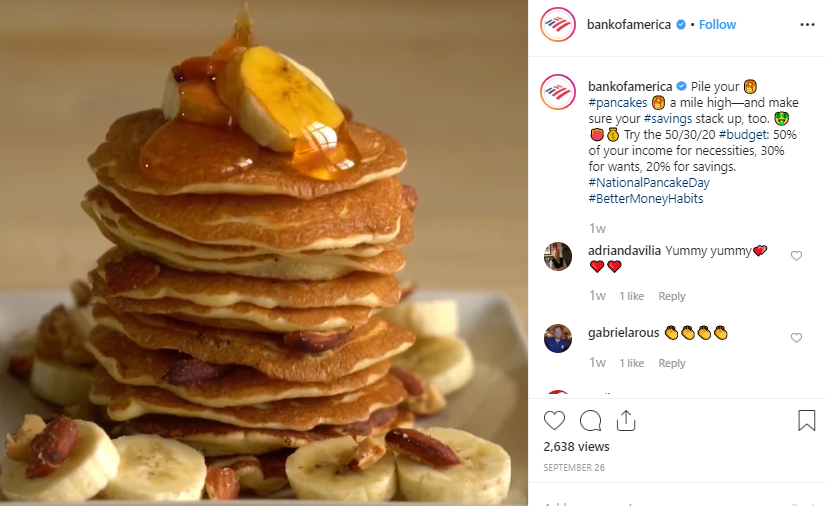 Key Takeaway: Focus on the consumer. Salesy content with too much self-promotion won't come across as authentic. So instead provide actionable hints and tips. don't make the mistake of thinking that all your content needs to talk about your products. It doesn't.
#3 Infographics
Infographics make large amounts of data coherent and easily digestible and this is a great way to go viral even with complex topics.
Monzo uses "The Year in Monzo" infographics to condense all the annual numbers into a more understandable and easy-to-read format.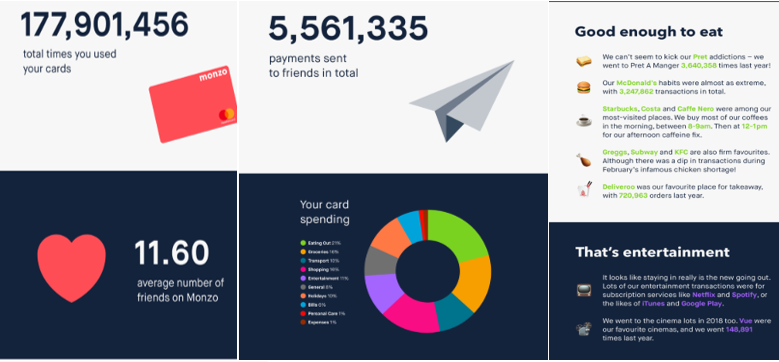 Why does this improve engagement?
Colourful visuals increase willingness to read content by 80%.
The combination of images with text – eye-tracking studies show that readers pay more attention to information-carrying images.
It's easy to read. Compare the infographic to the annual report.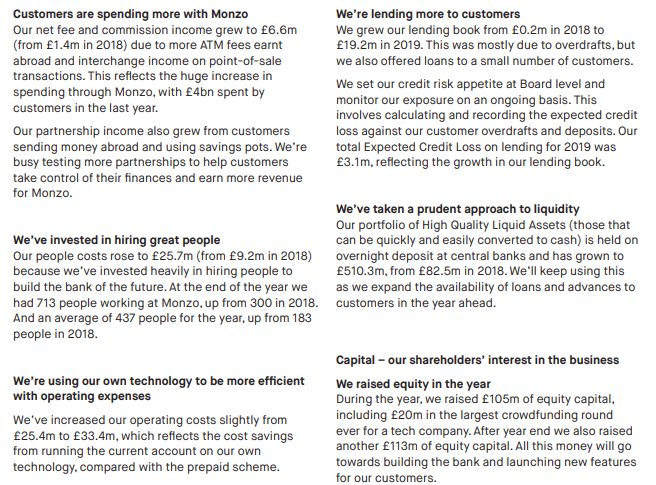 Key Takeaway: Make your graphics more believable and relateable by using good data together with expert support, testimonials, and even customer quotes.
#4 Downloadable Worksheets and Documents
Customers love free resources. Giving away free knowledge is great for gaining customer trust while showing off your expertise. You can do this by providing downloadable worksheets and documents on topics like budgeting, saving, and financial planning.
For instance, the American Express Serve® Resource Centre provides free budget planning resources complete with a downloadable budgeting worksheet.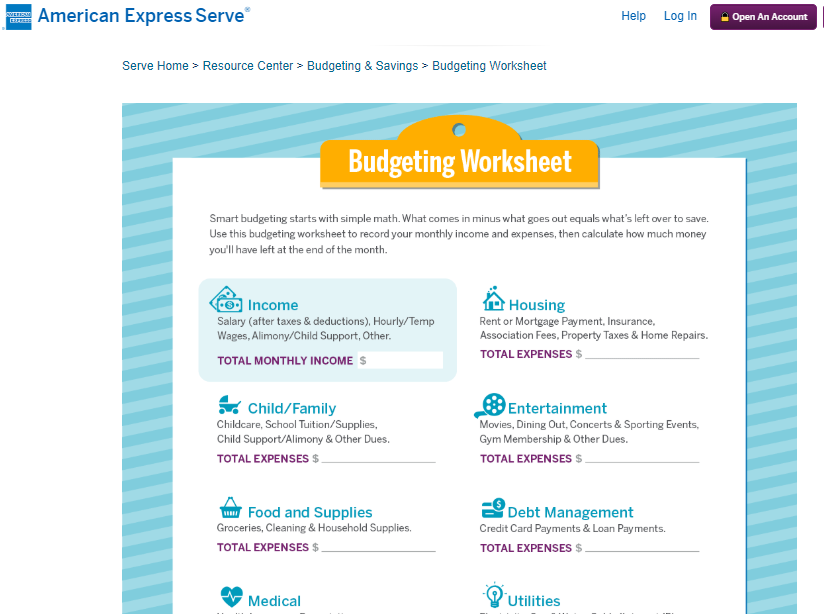 Key Takeaway: Provide interesting content that's valuable to customers. For example, a "Glossary of Terms" document is great for reference when a customer wants to simplify financial terminology.
#5 Case Studies
Data-driven case studies will help you establish your expertise and authority. A robust case study highlights brand benefits and is backed by statistics, visuals, and a clear call-to-action that encourages the reader to engage with your brand to get similar benefits.
For maximum impact, the case study should address:
The challenge. Explain the specific issue that was stopping you/your client from delivering/getting the best service.
The solution. Describe how your solution addressed the challenge to bring about a positive change.
The result. Provide in-depth insight into the results. This could be what a client got from using your product or what your brand achieved to improve customer experience.
A case study in action
CenterState Bank finances businesses. The bank created a case study which highlighted improvements in the efficiency of its lending process. The study showed how the bank grew its commercial lending by 11% year-on-year.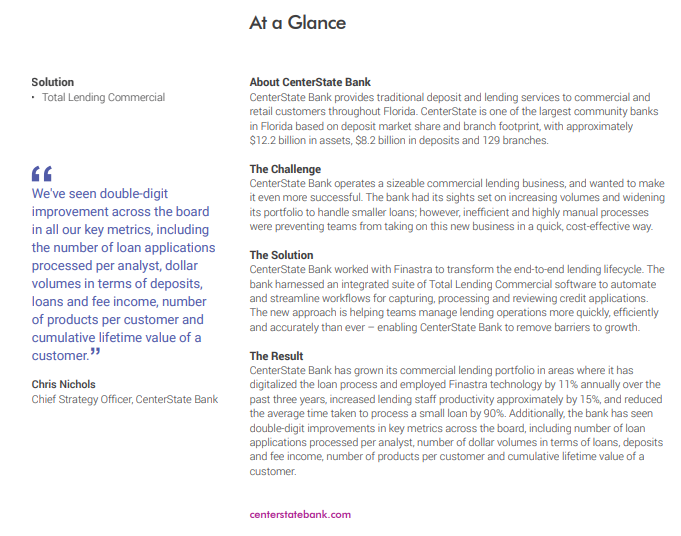 This case study is good for business because it piques the interest of businesses in need of financing and allows the bank to get engagement when looking for new clients.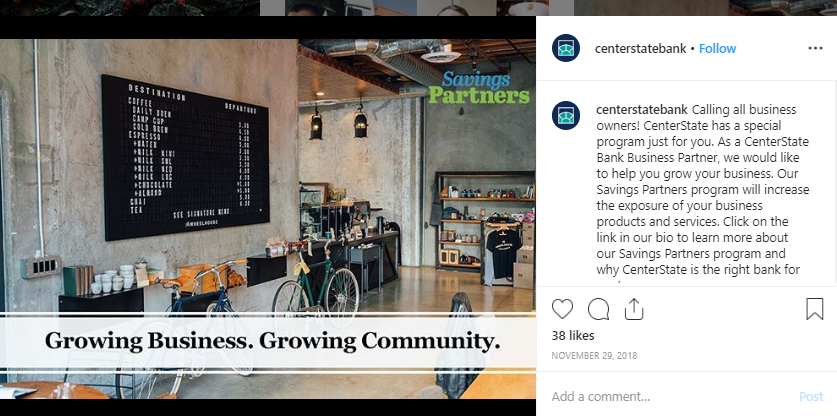 Key takeaway: Use a credible author to present your case study. For example, an industry expert in your field will maintain your case study's impartiality.
#6 Reviews of Comparable Products
84% of people believe that online reviews are as credible as personal recommendations. You can capitalise on this by creating reviews of comparable competitor products then demonstrating why your brand is the best.
TransferWise uses review content to simultaneously highlight its offerings while helping consumers pick the best products. For example, its "11 great Xoom alternatives for cheap international transfers" review was centred on Xoom and the benefits of other comparable brands. However, TransferWise also included itself on the list and indirectly showed why it's better than other brands.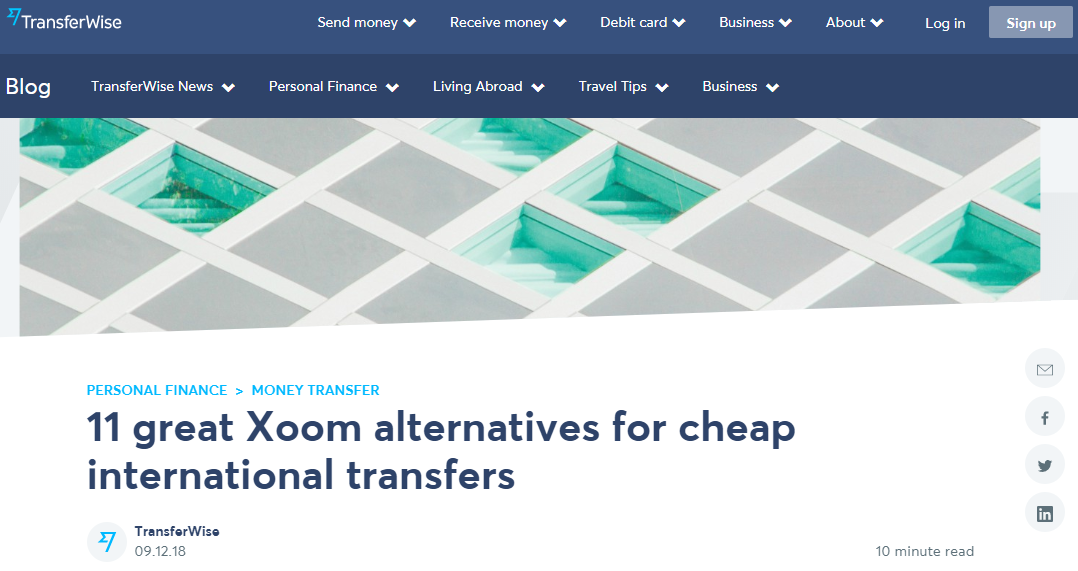 This balanced and transparent approach makes the reviews credible and increases the consumers' interest in the bank's own products.
Key Takeaway: Remain objective when providing reviews. You can do this by giving the competition's services or products a fair mark – don't exaggerate the cons or downplay the pros.
#7 News Analysis
You can build brand authority with strategic content. No matter the industry, people want to keep up with industry developments and you can use topical news and industry events to boost engagement.
Revolut breaks down industry news to help customers keep up with industry changes.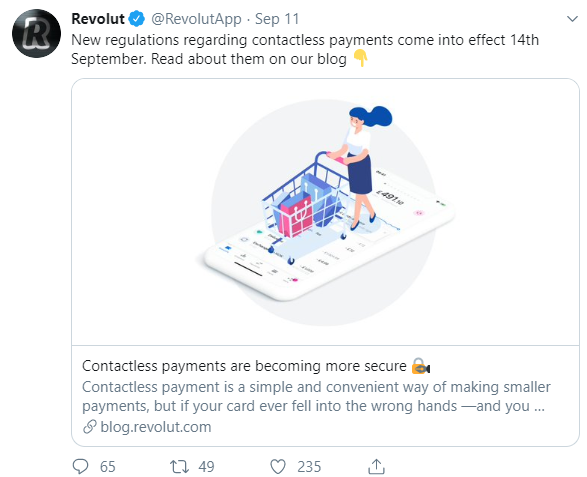 The bank also leverages international news like Brexit to provide information that helps customers navigate through the uncertainty.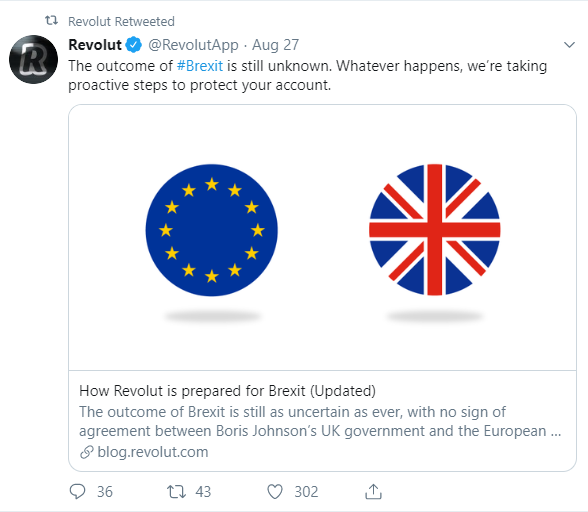 Key takeaway: Use Twitter to share news – 71% of Twitter users get news from the platform. Also, participate in your industry community to keep up with all the relevant trends and insights that will help you craft timely content.
#8 Financial Literacy Podcasts
Millennials make up a significant proportion of banking consumers but they are $1 trillion in debt and only 24% are financially literate. Experts believe that financial literacy is the key to helping them out of the debt.
Presently, the second most listened to podcasts are educational and at 38%, millennials make up the largest podcast listenership demographic. Banks therefore can't ignore the power of podcasts to educate.
Who's rocking podcasts?
JP Morgan Chase has three podcasts that simplify economic and financial topics (Eye on the Market with Michael Cembalest, My Next Move with Michael Liersch, and Market Insights with David Kelly). Each is hosted by an executive at the bank and has a maximum runtime of 10 minutes.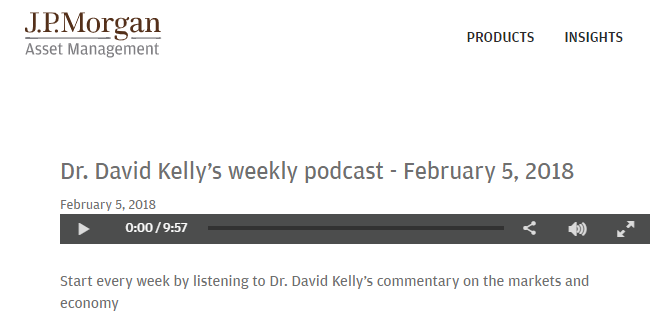 The "Robinhood Snacks" podcast provides daily digestible business news laced with humour in just 15 minutes.

These podcasts rock because they:
Provide unique and engaging messaging. Both banks are cutting out any jargon and the usual bore associated with banks by using a conversational podcast style.
Target the right audience. Besides millennials, Gen Z is also listening to podcasts. With podcasts, banks are reaching out to the generations that are shaping the industry's future.
Are short and concise. People have short attention spans and want bite-sized information
Key Takeaways:
Listeners prefer in-depth and intelligent podcasts over shallow ones across many topics. Both Robinhood's and JP Morgan Chase's podcasts are focused.
Podcasting is a long-term brand-building strategy and it won't give you immediate ROI, however, you can start podcasting with a low budget.
#9 Explainer Videos
Video consumption is on the rise and 54% of consumers want to see more video from brands. Many people view banking as a complex subject and simplifying it with explainer videos is a great way to attract and retain customers.
21% of people watch video to learn and Starling Bank is leveraging this with its #AskStarling campaign. The bank provides regular explainer videos to help customers understand the bank's products and services and to address any of their banking expectations and needs.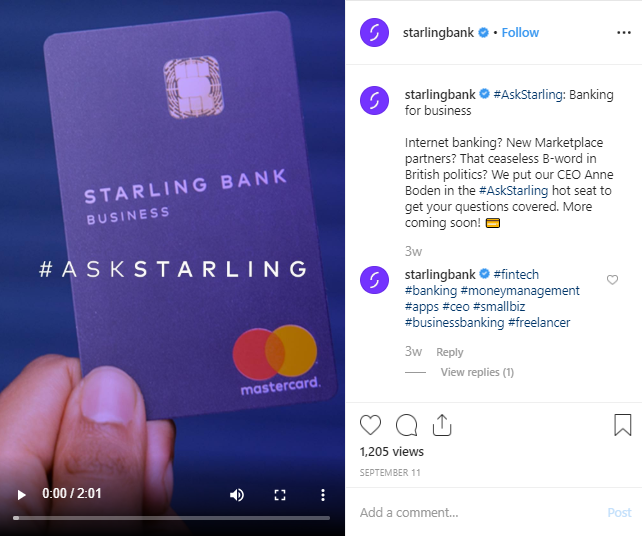 Key Takeaway: If you are unsure where to begin, start by creating videos that support your current content which is already doing well and getting engagement.
Need help with creating quality video content? Get in touch with the Contentworks Team for expertly-crafted video content that converts.
 #10 Customer Support Content
75% of customers value fast response times over other customer experience attributes and you can deliver on this using content. FAQs, tutorials and guides will allow you to provide answers promptly without customers having to engage directly with your support team.  This is especially important as 40% of consumers favour self-service over human interaction.
N26 uses its "Support" centre to provide answers to all the common questions on the bank's products and services. Customers get help from the support team using the "Contact" feature when they can't find what they want using the readily available resources.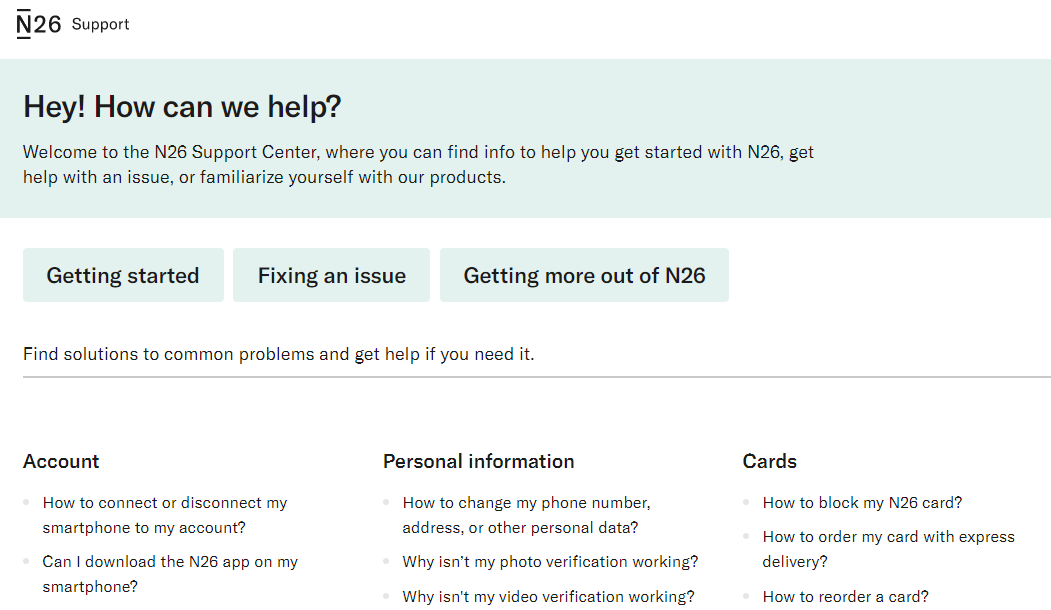 This strategy works because:
It boosts customer satisfaction by avoiding the frustration that comes from waiting for responses.
By answering common questions, N26 leaves its support team free to answer unique questions.
Research shows that customers still want to speak to a human when things go wrong- N26 provides this.
Key Takeaways:
Build your content starting with the most frequently asked questions and adding more specific content as customers ask more questions.
Make sure that both the information and the search field are easily accessible.
Include visuals (photo and video) and audio in your content to make it engaging.
Don't set and forget. Update your content regularly to keep it relevant.
Creating an effective content marketing strategy that converts needs the right approach. speak to the Contentworks team and find out how we can help you create expert financial services marketing content that boosts acquisition and improves retention. Enjoyed reading 10 Content Marketing Ideas for Banking? Hit the share button.