Here at Contentworks, we are pleased to be collaborating again with the Finance Magnates London Summit (FMLS21). This eagerly anticipated financial services and fintech summit will take place between November 16-17 at the Old Billingsgate, London, and is set to be one of the hottest events of the year attracting hundreds of exhibitors, dozens of top executive speakers and industry attendees. So, what can you expect from the Finance Magnates London Summit? And why should you attend?
Exciting Networking Opportunities and Industry Insights
As the world's largest event for the financial services sector, the Finance Magnates London Summit will play host to retail brokers, institutional buy-side, payment service providers, fintech start-ups and a growing crypto segment. With direct access to industry thought leaders, not only does this event provide obvious networking opportunities, but it also allows your executives to learn from leading companies and key decision makers that are shaping the future of finance. Unite with some of the industry's brightest minds and soak up relevant insights that could take your brand to new and exciting heights.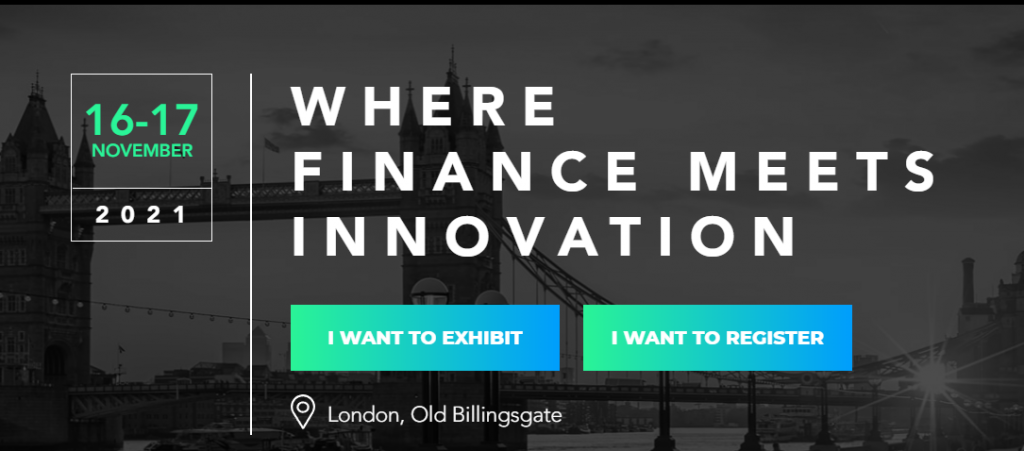 Fun Fact: The London Summit 2021 will kick off with the exclusive Networking Blitz, a platform for networking with a twist on the evening of November 16 from 17:00 – 21:30. The Blitz is a great opportunity to meet business leads, unwind, and get deals done. It'll also help to break the ice before the official talks begin.
Top Tip: Interact with fellow attendees, speakers, sponsors or exhibitors online before the event and perhaps arrange to meet at the summit. This is a great way to ensure you come face-to-face with people of interest. And it'll help grow your social media network.
Top Speakers and an Action-Packed Agenda
The Finance Magnates London Summit will welcome over 60 speakers from some of the best known fintech and finance companies.
Haydn Jones – Director – Senior Blockchain Market Specialist – PwC
Ozgun Unal – Head of eFX Sales UK – UBS AG
Matthew Maloney – CEO – Finalto
Adam Kostyal – SVP, Head of Listing EMEA – Nasdaq
Brendan Callan – CEO – FXCM
Rachel Varley – Senior Industry Manager, Financial Trading – Google
Charlie White-Thompson – CEO UK – Saxo Markets
Iskandar Najjar – Group CEO – Equiti Group
You can view the full line-up of speakers here.
There will also be an action-packed agenda, with a wide range of fascinating topics being chewed over in the Speaker Hall and Seminar Room. Examples of panel discussions include:
Cutting Edge: The Latest in CFDs Technology
Leaders Roundtable: The Future of Online Trading
New Chapter? The City's Post-Brexit Future as a Financial Hub
Roadblocks, Building Blocks: Crypto Amid Scrutiny and Growth
Choppy Waters: Liquidity in FX and Beyond in 2022
Charting the Payments Landscape in 2022
Analyzing Trader Activity: Where is The Alpha
Regulatory Catch Up: Understanding Changing Regimes
Marketing in 2022: Making Your Voice Heard
Market Data Licensing & Policies: The Ins & Outs, Twists & Turns
High Stakes: Opportunities and Pitfalls in M&As
Take a look at the full agenda here.

Register Now
The Finance Magnates London Summit has limited places, so we recommend registering now to avoid disappointment. Tickets will not be available on the door.  Register here.
Live Awards
The London Summit awards celebrate the achievements of leading industry brands that excel in various fields of the online trading business. There will be an air of excitement at the event as the winners will be announced at the Awards Ceremony on 17 November 2021. Winners will be chosen via an online voting process designed to cut out judges and third parties and provide the entire industry with a voice. Don't miss the chance to nominate your brand and be in the running the win one of the most sought-after industry titles.
Why London as a Host Venue?
The UK capital has been at the centre of global finance for centuries, boasting long-established trading exchanges and trusted banking and insurance institutions. In the digital era, it has become an emerging hub for fintech companies, which use technology to improve financial services.
Fun fact: London is home to over 3,000 fintech companies – more fintechs than any other city globally. As the biggest global fintech cluster, the UK capital is also producing some of the world's fastest growing fintech companies and is now home to 29 fintech unicorns, second only to San Francisco's 37. This includes Starling Bank and insurtech Zego. In business, a unicorn is a privately held start-up company valued at over $1 billion. With all this considered, London is the perfect venue for a global finance event.
How to Make the Summit Work Hard for You
There's plenty to look forward to at this two-day event. But if you're exhibiting your brand, how can you get the most out of this summit? Here's a few tips:
#1 Gather your strongest team, including top executives that can represent your brand with confidence. Discuss which USPs you want to showcase and who will lead which topics of discussion. From there, you can utilise marketing materials that'll help communicate your messages with ease like a short video, landing page or eBook.
#2 Think about the best way to showcase your products and services. This might be via video content which you can play to the audience via your booth. You might also want to get hands on with demonstrations or offer one-to-one tutorials using a tablet.
#3 Streamline the sign-up process. Ultimately, you don't just want people to take away a business card and never contact you again. So, think about how to sign up new clients and partners easily. You could ask people to leave their email address in return for a free start-up pack, for instance, as this will help you build a list of potential business leads. Don't forget GDPR regulations. If you plan on using the information for marketing purposes, this should be made clear.
#4 Create social media content. Event participation can be greatly enhanced by utilising your social media channels. You could create live videos from your exhibit booth or even feature interviews with prospective clients or event organisers. Keep things interactive and tag speakers, organisers and attendees for maximum exposure.
Why Contentworks as a Media Partner?
As a leading content marketing agency for the finance space, Contentworks has media partnered many top events in the finance calendar including the well-known iFX EXPO in Limassol, Cyprus, Decentralized Athens, Money20/20, Hong Kong Fintech Week and many more. We work with financial and fintech clients and always have our finger on the pulse when it comes to financial regulations, news and market movements. From monthly FX and crypto reporting to daily analysis of the financial markets, we're well and truly in the loop.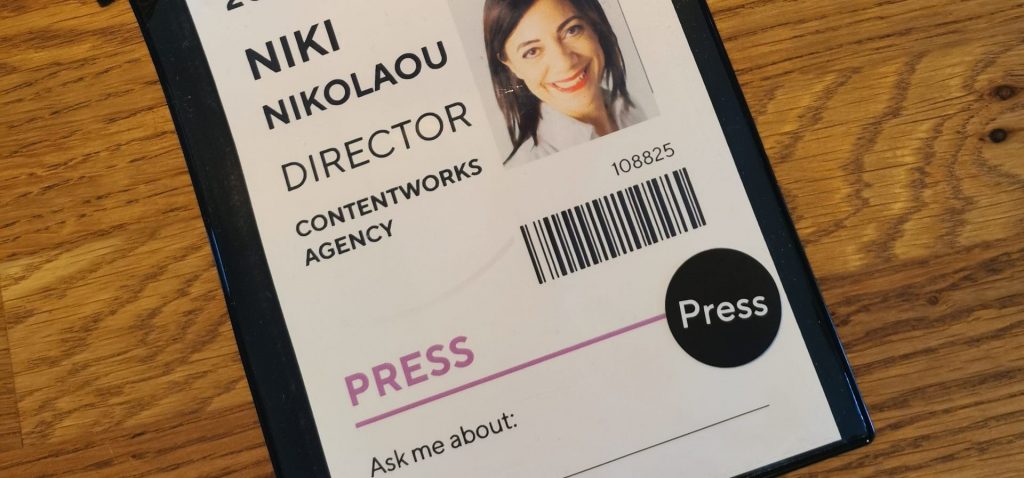 The services we provide range from website content to SEO articles, whitepapers, e-books and video scripts. We also manage social media channels for finance brands and provide full performance reports. We actively make sure we're up-to-date, compliant and producing the best financial content around.
The Finance Magnates London Summit is set to be an unmissable event and one that can get your brand targeted attention. Tickets must be booked in advance and will not be available at the event. So, register to attend or exhibit your brand and don't miss out.
As media partners, we'll be covering the event as it unfolds online. So follow us on Twitter for the latest action and insights. You can also check us out on Facebook and Instagram for a variety of event content. Speak to our team today for financial service strategy and content.