In the past year, Contentworks has embarked on a number of exciting blockchain projects. Undertaking full blockchain content marketing and video production for some of the world's best blockchain and cryptocurrency brands. So imagine our excitement when we were asked to produce blockchain content and a video for tech frontrunner NEC. Earlier this year the Contentworks team worked with leading tech brand NEC and now we can tell you all about our collaborative journey.
As a highly respected global corporation, the NEC Group is well-positioned to change the world as we know it and has a very clear mission: to find revolutionary solutions for society that help people to live more prosperous lives. By utilising the strengths of ICT and taking 'thinking outside the box' to a whole new level, NEC is constantly developing breath-taking technologies keeping essential social values such as security, safety, efficiency and fairness in mind, always.
NEC and Blockchain Advancements
While leading the way in AI and biometric technologies such as fingerprint identification and facial recognition – technologies that are being applied right now to every industry to create a safe and constructive society – NEC has also turned their attention to blockchain *cue our excited yelp*!
In fact, they've been on the case since 2012, long before blockchain was catapulted into the mainstream highlighting their thought leading and creative edge. While NEC's research is complicated and advanced, their goal is simple: to create a functional blockchain that can be easily integrated into everyday use – and that's exactly what's being achieved from their lab in Germany. Highly scalable with a central authority that regulates the system, NEC's blockchain not only meets industry standards but will serve a lot of significant sectors across the globe.
NEC is utilising blockchain for the future and addresses four key issues which have plagued other blockchain platforms to date. These include superior security; high performance for payments; privacy guarantees for transactions and easily integrated technology. Smartphone compatibility also ensures everyone can connect to NEC's blockchain and use it.
The Contentworks/NEC Collaboration
The main challenge of any high-flying corporation with a deep understanding of newer concepts like blockchain is how to communicate specific project details clearly. Enter Contentworks. The NEC team, with a dedicated blockchain lab in Germany, is highly knowledgeable and provide world renowned commentary on the subject. Manager and Chief Researcher of the Security Group Dr Ghassan Karame even lectures on Blockchain at the highly esteemed Nicosia University which is the first of its kind to provide Blockchain certification.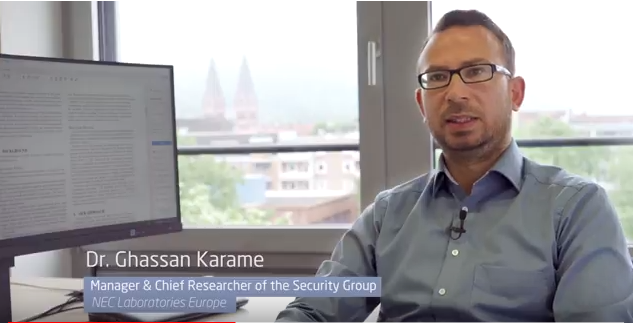 The challenge therefore was to explain the company's incredible achievements in an easy and engaging way which would appeal to blockchain newbies and pros alike.
NEC Blockchain Content Marketing
As with all content we create, Contentworks aims to capture the individual tone of voice for NEC. We also spent time speaking with key members of the organisation to fully understand the technology before creating the all important blockchain section. Working with the international NEC team, Contentworks created a complete blockchain content section for the NEC website which you can view here.
NEC Blockchain Video Marketing
By collaborating with NEC, we were able to use our expertise to produce an educational yet easy-to-understand video which could be easily shared across multiple online channels including YouTube.  Initiated by the highly respected NEC marketing team in Japan we began work on a blockchain video. We created a video script which featured three key members of the German based Blockchain lab pulling in previous conversations we had enjoyed regarding their work.
Following the creation of the video script, the Contentworks creative team flew to Heidelberg in Germany to meet the team and shoot the video.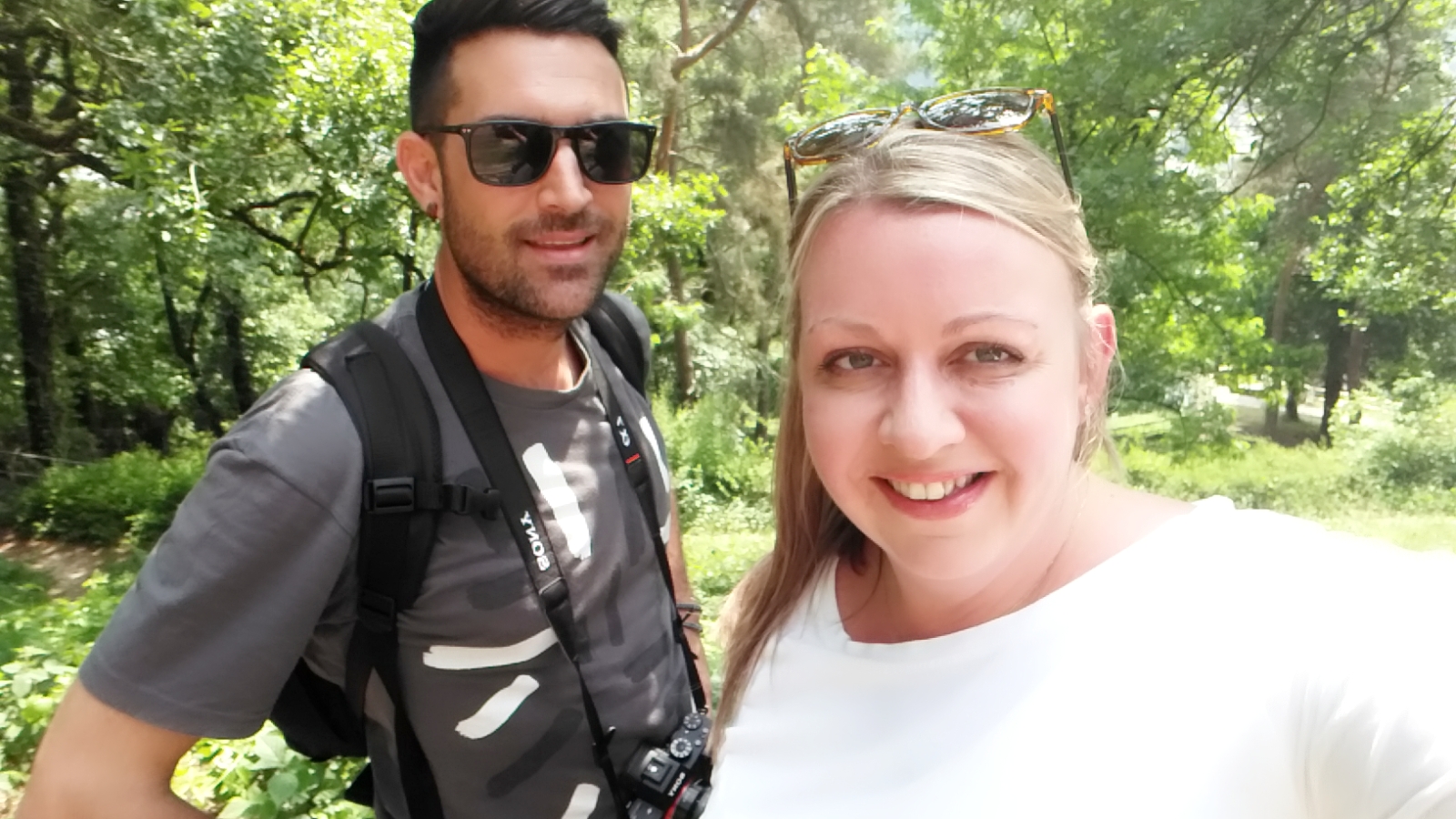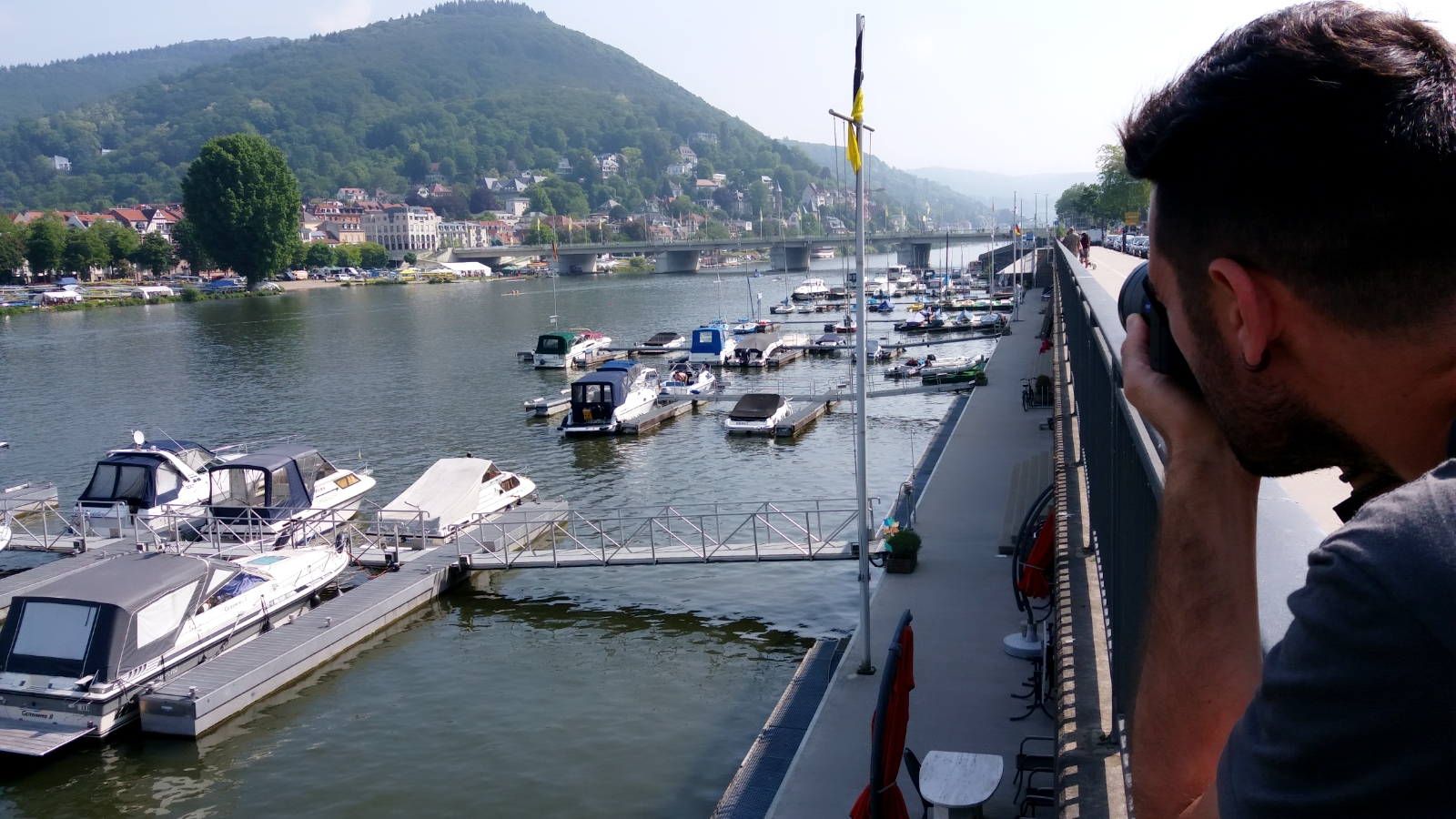 The NEC Blockchain Lab in Heidelberg is an incredible testament to NEC's dedication to blockchain. Nestled in the incredibly picturesque town of Heidelberg, the lab is the hub of the company's  awe-inspiring blockchain team.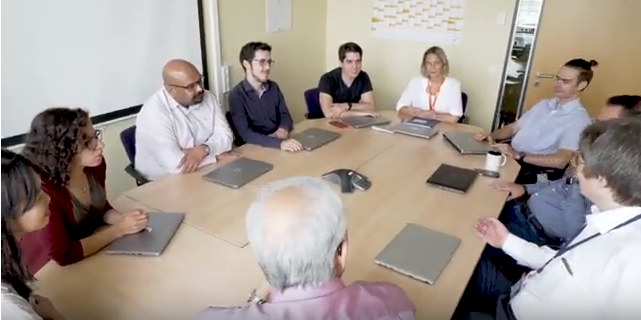 Creative Director Charlotte stated
"Meeting the team at NEC's blockchain lab in Germany was an honour and a privilege. After three days in Germany we were satisfied that we had captured the importance of the lab and it's significance for the tech world."
Why Blockchain Brands Choose Contentworks
More and more blockchain and crypto brands are choosing Contentworks for blockchain content and video marketing. With our extensive experience in the financial and technological sectors combined with our creativity and excitement for blockchain, we are an excellent addition to your marketing efforts. Our team of writers, designers and videographers are fully clued up on the latest regulations and advancements and are passionate about communicating your ideas to the world.
Connect with us now to discuss your blockchain content marketing.