Nordic Fintech Week is back, and we can't wait to attend this popular event which will take place in Denmark's stunning capital, Copenhagen. TAP 1, a former distillery recently renovated into an impressive networking venue, will open its doors to fintech dreamers and disruptors from the Nordics, Baltics and beyond from 27-28 September 2023 and is set to attract over 2000 attendees and 100+ speakers.
This is the place to be and we're excited to explore the future of such an exciting industry. So, what can you expect over the course of two days? Let's take a closer look. And don't forget to get your tickets today.
An Unmissable Networking Opportunity
Described as the 'greatest fintech event ever in the Nordics,' this two-day conference provides the perfect opportunity to expand your fintech-related network. Connect with industry experts, innovators and thought leaders and witness the magic happen within the fintech ecosystem. With thousands of like-minded people gathered under one roof, the conversations are sure to be insightful, inspiring and upbeat.
The conference will be made up of fintech workshops, educational seminars and fun side events including parties and its legendary BBQ. So, if you're looking to share ideas, showcase new and transformative solutions, strike partnerships and explore new ventures in a relaxed, fun and inclusive setting, this is the event for you. Look out for 200+ fintechs and 50+ banks, all ready to discuss the latest trends and make new connections.
An Action-Packed Agenda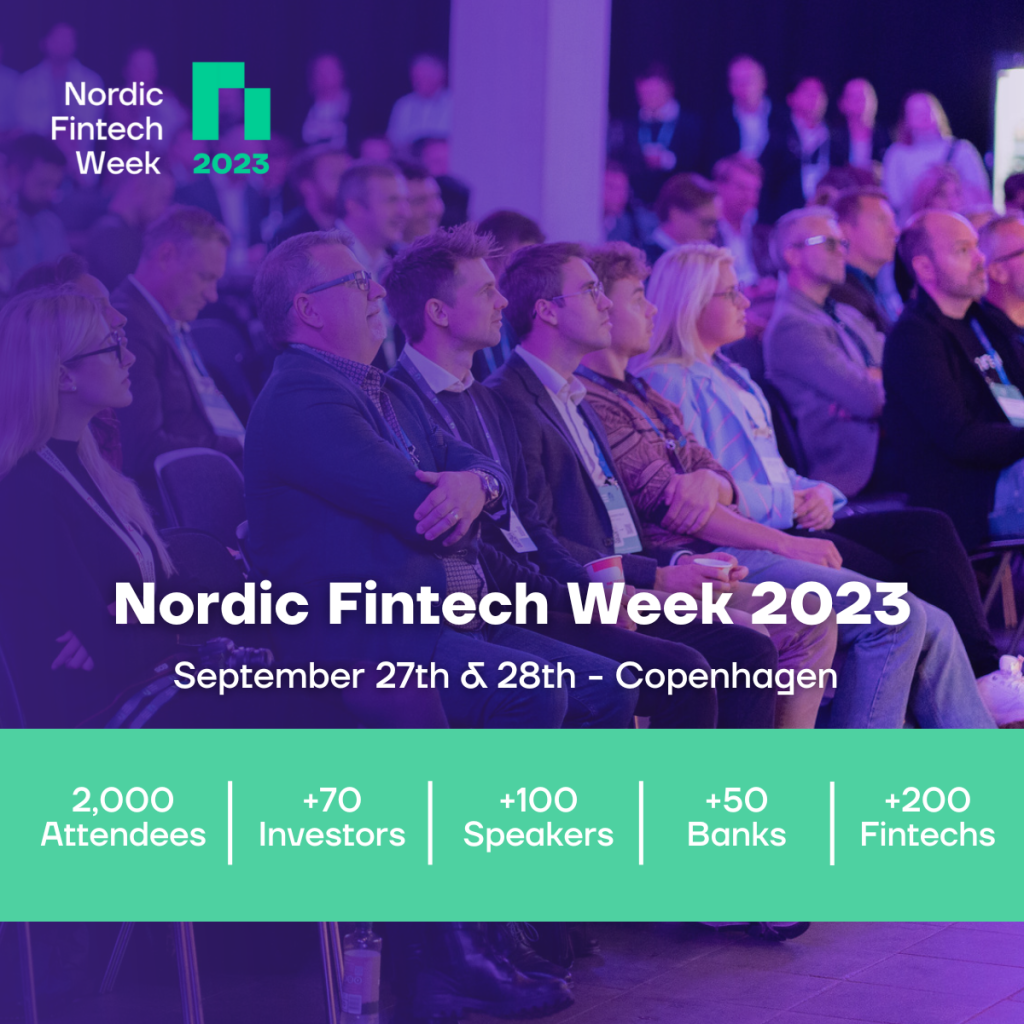 Expect an action-packed agenda that's been carefully curated to cover the most transformational trends in fintech and financial innovation. Led by world-class speakers and thought-leaders, Nordic Fintech Week will unlock the future of the sector, revealing ideas and concepts that will redefine Nordic and global finance. Dive right in the middle of the Nordic fintech system and discover the simple yet remarkable strategies that are transforming the region into a fintech powerhouse.
While the full program of events is still being finalised, there are five main topics that will be covered. These include:
#1 Open Finance
This track will explore taking the open banking principles to the next level while looking at what the industry can learn from the successes and challenges of PSD2 in preparation for PSD3.
#2 Blending Finance
This track will explore the intersection between Fintech and other industries like retail, automotive, travel and entertainment that are making financial solutions an integral part of their customer journey.
#3 Ethical Finance
Ethical finance will look at Sustainable Finance, Data Ethics, AML & Fincrime, SDGs & ESG, Regulation and Impact in Finance.
#4 The Future of Finance
Find out more about The Future of Banking, The Future of Fintech, AI and ML in Finance, Regtech, Paytech, The Future of Lending, Insurtech and Wealth Tech.
#5 Decentralised Finance
This track will explore the emergence of an alternative financial ecosystem where blockchain enabled solutions give way to brand new and exciting ways of doing finance.
Top Tip – Think about which topics are most relevant to your industry and plan an itinerary based around appropriate talks and seminars. You may not be able to attend absolutely every meeting or discussion, so prioritise the most important subcategories for you and your company.
An Exciting Speaker Line-Up
With a speaker line-up consisting of fintech founders, thinkers, disruptors and visionaries, you won't want to miss any of the confirmed talks for NFW2023. Names to look out for include:
Ramtin Matin – Head of Innovation, SpareBank 1 SR-Bank
Thomas Krogh Jensen – CEO, Copenhagen Fintech
Marcus Molleskov – Co-Founder and Chief Compliance Officer, Januar
Caroline EMCH – VP, Government Affairs, American Express
Ronit Ghose – Global Head for Future of Finance, CITI
Philip Konopik – Regional Managing Director, Nordics and Baltics at Visa
Lars Seier Christensen – Chairman & Founder, Concordium Foundation
Sebastian Harung – CEO & Founder, Kameo
Anamika Datta – Product Manager, Zalando
Watch out for more speakers as they're added to the line-up. If you would like to become a speaker at this event and inspire a fintech ecosystem, apply today.
Contentworks Agency as Media Partner
As a leading marketing agency for the finance and fintech spaces, Contentworks Agency is the perfect media partner for such a high-profile event. We work with many well-known fintech brands and strive to be at the forefront of innovation. We are thrilled to be given this opportunity and can't wait to meet the thought-leaders that are driving the industry forward at such a rapid rate. We'll be covering this two-day conference on our social media channels, providing updates, highlights, interviews and more. Connect with us to talk about content marketing for the fintech space.
Supportive Partner Network
The event is proudly partnered by big names including: Holland Fintech, Fintech Belgium, Fintech Hub LT, e-estonia, Helsinki Fintech Farm, Swedish FinTech Association, Reykjavik Fintech Cluster, Copenhagen Fintech, Ministry of Foreign Affairs of Denmark, LIAA – and more.
Make a Weekend of It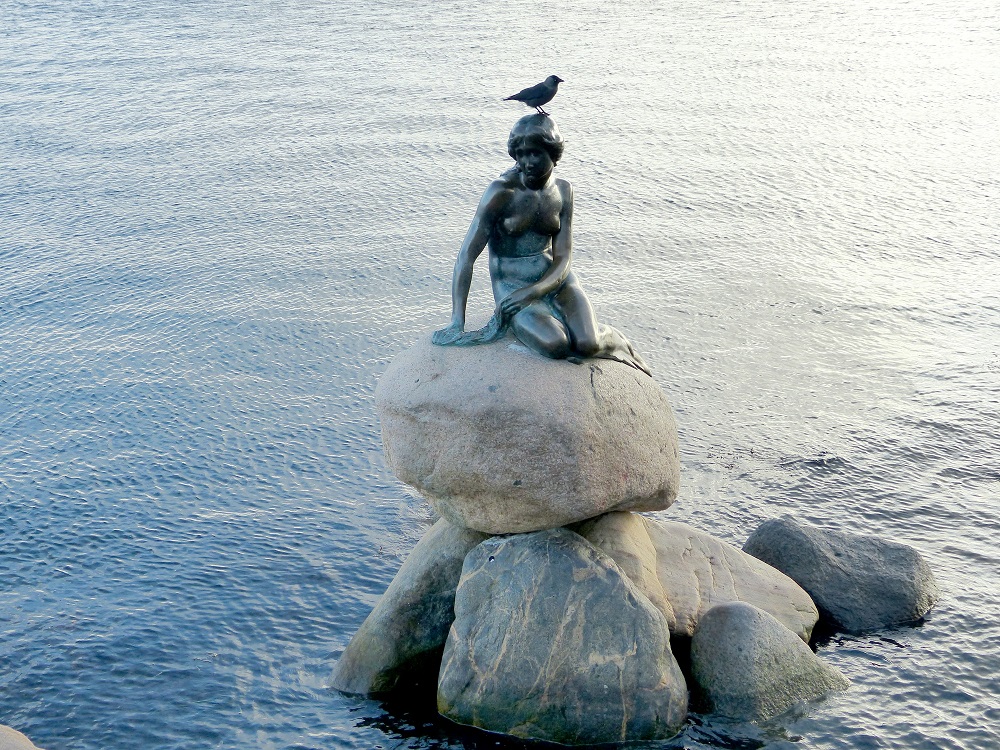 The Nordic Fintech Week takes place on a Wednesday and Thursday, so add an extra day or two to your trip if you're coming from afar and explore some of the most beautiful places in Copenhagen. From must-see landmarks such as the Christiansborg Palace and Rosenborg Castle to the picturesque Tivoli Gardens, there's plenty to make an extended stay worthwhile after a busy week of networking.
Be sure to spot The Little Mermaid statue which sits in the water at Langelinie Pier. It was a gift from Danish brewer Carl Jacobson to the city and was inspired by the Hans Christian Andersen fairytale about a mermaid who gives up everything to be united with a young, handsome prince on land.
Get in touch today to arrange a coffee with us at the event. We'll be networking and can't wait to meet those attending. See you in Denmark!