What a year 2019 has been. From creativity and innovation to buckets of coffee and a whole load of cake, we've certainly had a blast. So, let's take a look at our highlights in the Contentworks Agency 2019 Year in Review. Can't be bothered to read the article? We hear you. You can watch our highlights video instead:
On-The-Ball Analysis
Our mornings just wouldn't be the same without pumping out some good old market analysis. We've produced hundreds of daily forecasts, reviews and crypto analysis reports, with our very own weekly posts over at Medium giving a roundup of the latest happenings from the US elections to everything Brexit. If you've not read it yet, where have you been? We break down the latest every Monday morning, so be there or face sorting out the facts from the fake news yourself. Eek!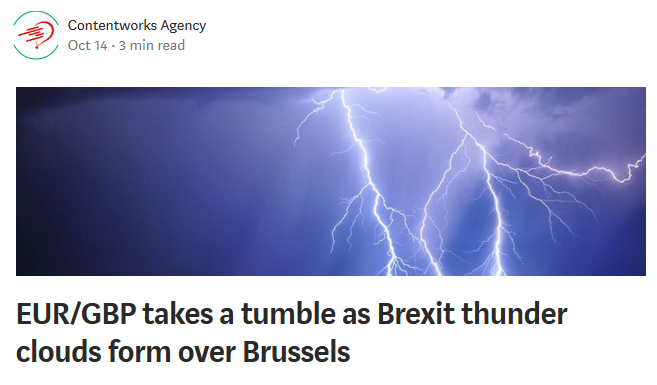 Fabulous Video Content
We love a bit of "lights, camera, action" with our video shooting days being some of the most memorable from 2019. We've worked with some great teams from Trade.io to Equity Group Limited and always have lots of fun writing imaginative scripts. In collaboration with our video partners Motion Milk and PitchProper (big shout-out guys, you rock), we've scripted hot stuff that's ventured off on a world tour.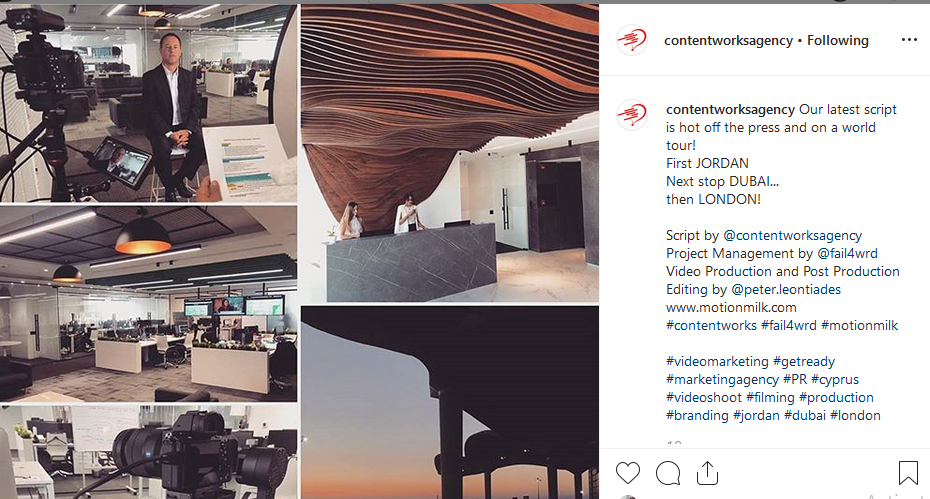 Find out more about the videos we've created via our all-new Contentworks Portfolio which is also something we're proud to have pulled together in 2019. It showcases our whitepapers, press releases, blogs, articles and more – just to prove that we really have been beavering away. Oh and of course to inspire you if you're looking for help with spectacular content marketing in 2020.
Social Media Awesomeness
We're social butterflies. You know it, we know it and our clients know it which is why they trust us to rock multi-channel marketing campaigns. We've worked with big brands such as Tradesocio, TIOMarkets and Fail4Wrd but of course our own social media is hot. With a combined 45k followers,  we're active on multiple channels posting different content to keep you entertained. You're welcome.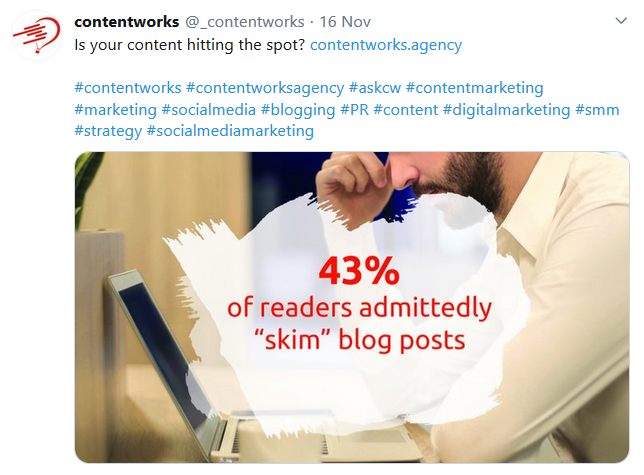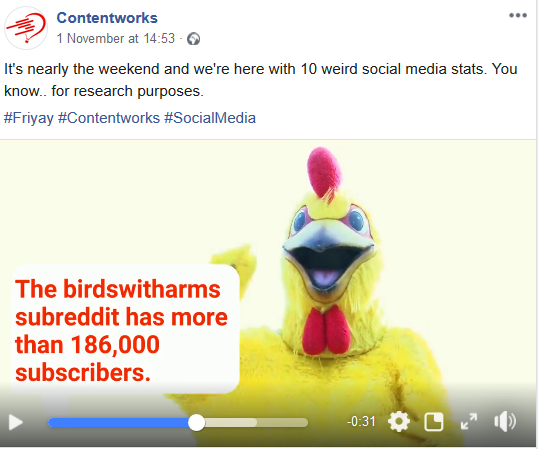 Instagram – where no-one is safe (poor Niki)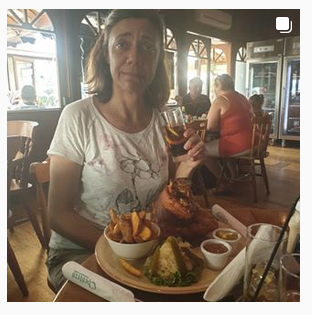 Birthday Shenanigans
Time flies when you're having fun and in May, we also celebrated our second birthday! There was laughter, banter and a whole lot of cake. So, both the Contentworks team and anyone within arm's reach of the sweets treats were very happy.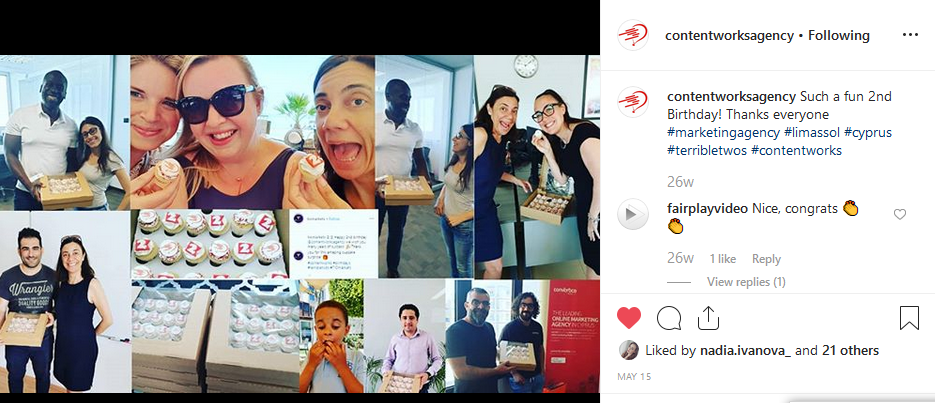 Events Galore
2019 has been a brilliant year for global blockchain, forex and fintech events and we were lucky to not only attend but collaborate with some of the most high-profile summits.
Nakamoto's Den
Getting the year off to a great start was Nakamoto's Den. This exciting blockchain investment conference took place in February and saw digital start-ups go head-to-head for investment in a series of Battles. We were media partners and there to witness the first ever Post-ICO Battle in the world which rewarded projects that made the biggest impact. It was a nerve-wracking, adrenaline-fueled day and one we remember fondly.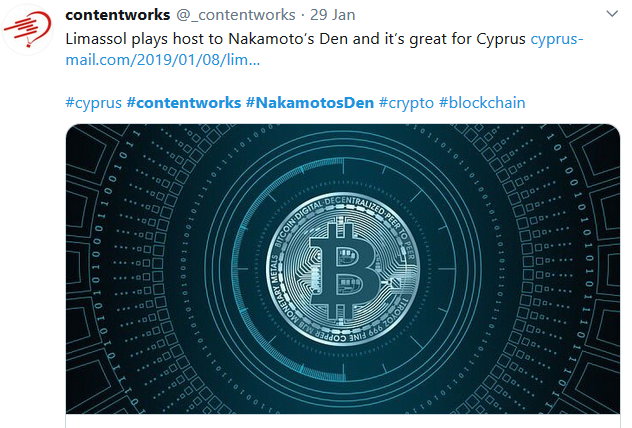 iFXEXPO
Taking place in Limassol, Cyprus from 21-23 May 2019, the iFX Expo was an event to remember and we were official media sponsors. With a packed schedule of insightful talks, charitable initiatives, a whole load of food and after parties that has us dancing 'til the early hours, this year's event was one of the best yet. We can't wait for next May.

Reflect Festival
We also had the opportunity to be media sponsors for the innovative Reflect Festival which centered around technological advancements.  We met Sophia the Robot, tried on various different AI headsets and listened to some of the industry's best thought leaders. It was great and we got to experience the future like we've never seen it before.

Financial Innovation Forum
The Financial Innovation Forum took place from 10-11 October, 2019 at the five-star Parklane Resort and Spa in Limassol, Cyprus. Industry leaders from across the world met to network, share their knowledge and discuss a key theme: A New Era of Customer-Focused Innovation.
Speaker panel members included respected figures such as, Devie Mohan, Co-Founder and CEO of fintech research company Burnmark, jwad Hasim, Vice President of Innovation and Emerging Technology at Barclays and Elena Lavezzi, Head of Southern Europe Growth at Revolut.
As a content media agency specialising in the finance sector, it was wonderful to hear important insights from such influential and forward-thinking people. The iced drinks, delicious food and one-on-one meeting were a bonus too.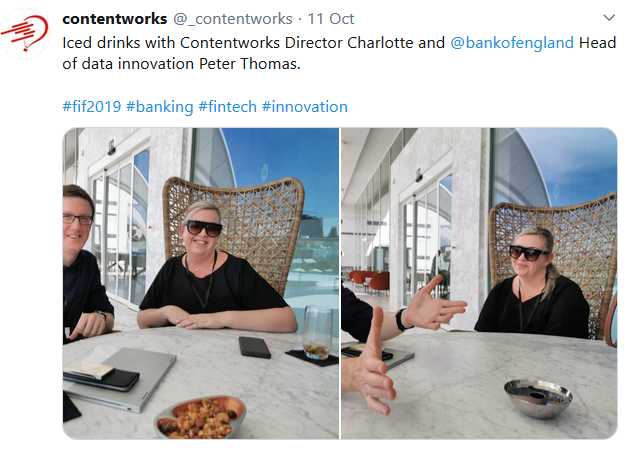 Decentralized 2019
As returning media partners for Europe's biggest blockchain summit, we were thrilled to attend Decentralized in Athens Greece which took place from 30 October – 1 November 2019. Event highlights included talks from some of blockchain's brightest minds including cryptography pioneer David Chaum, Dr Garrick Hileman, one of the most-cited crypto and blockchain technology researchers in the world and Dr. Scott Stornetta, who is considered to be the co-inventor of blockchain technology.

Our very own Creative Director, Charlotte Day, also took to the stage as part of the Decentralized Marketing Panel which covered industry hot topics such as Facebook's Libra, the challenges of marketing blockchain products and how to build authenticity and trust within an environment that's been plagued by scams.

Networking, enjoying the 5-star luxury of the Divani Caravel hotel and sightseeing around Athens have made our list of highlights this year too, for obvious reasons.
Christmas Creativity
We started the year stuffed with mince pies and aim to see it out exactly the same way. But, before we're taken over by a mulled wine-induced coma, we've also been enjoying some Christmas creativity with our very own #SantaIsReal and the Elf Who Hated Christmas campaign. It's awesome. And a great way to get in the festive spirit. So, if you've not already, check it out now on our Facebook page.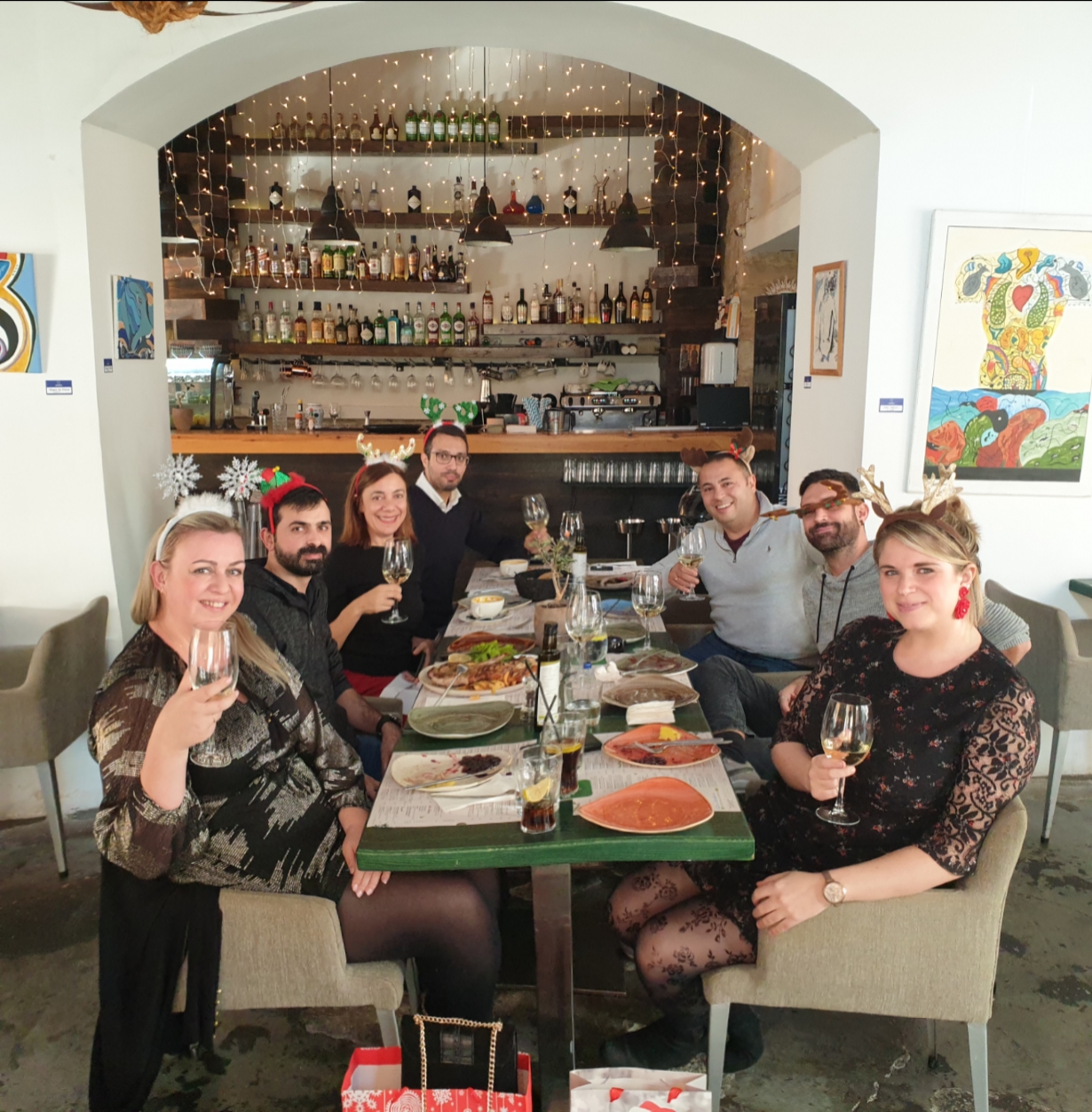 We'd like to thank all of our colleagues and clients that have made us smile throughout the year and we wish you all a happy, healthy and productive 2020. It's a brand New Year and decade, so if you want help with your content marketing strategy or to get Socially Sorted, contact the Contentworks crew today.