When it comes to progression in the finance space, women are not just delicately tapping on glass ceilings. They're smashing them to bits. And it's a joy to watch. In a sector that's still largely male dominated, the achievements of strong, savvy and highly-intelligent women certainly deserve to be celebrated. Many have elevated developments in the blockchain and fintech space, while others have taken leadership roles in global financial institutions. So in light of Women's History Month which takes place in March, here's our exclusive Breaking Glass Ceilings: Women in Finance 2022.
Women in Finance – The Struggles
Women have faced many struggles in the financial space. Many of these difficulties are ongoing. So to better understand why their progress should be acknowledged, let's look how things stand today and the hurdles women must overcome.
Lack of representation
According to Deloitte Insights, the proportion of women in leadership roles within financial services firms (2021) was 24%. This is predicted to grow to 28% by 2030 – still below parity.
Moreover, as of 2021, there were 516 thousand full-time male employees in the financial and insurance activities sector in the United Kingdom, whereas there were 344 thousand female employees. In the same activities sector there were also 99 thousand part-time female employees and 18-thousand part-time male employees. This is likely due to the fact women are often forced to balance being a parent with going back to the workplace.
Job application hesitancy
While it can be easy to blame organisations or recruiters for this imbalance, the landscape has many intricacies. Figures form eFinancialCareers show that women browsing jobs on this site apply for 20% fewer than men. In 2022 so far, men have applied for 41% of the jobs they've looked at and women have only applied for 35%.
According to Kate Grussing, a former head of strategy for EMEA at JP Morgan who now acts as a mentor and head-hunter for women in the finance industry, women are more discerning when they're choosing which jobs to apply to.
"Women are more loyal to their existing employers and then tend to think they won't apply unless they're 100% sure of what they're looking for. They don't want to disrupt their existing situation unless it's the right role."
The implication is that if women want to become a bigger presence in the financial services jobs market, they need to be less hesitant in putting themselves forward. However, Grussing says employers can also take women's reticence as a plus.
"The good news is, that if you're a hiring manager and a woman has applied, she's much more likely to be serious', she says. "Men are more likely to throw their hats into the ring for all kinds of roles."
Women in Finance – Industry Progress
Lack of representation is prominent across the board, with the European Banking Authority (EBA) revealing only 8% of CEOs of European credit and investment solutions are women. Only around a fifth of the positions in the management bodies of Europe's largest banks are held by women. Women on management boards of most institutions also continue to be paid less. And although European law requires banks to have a diversity policy, less than two-thirds of them actually do.
With these findings in mind, the ECB last year decided to improve gender diversity within the boards of European banks with a revised assessment Guide. From now on, in addition to assessing the adequacy of collective knowledge, skills and experience when determining whether a bank's management body as a whole is suited to effectively steer a bank, the ECB will also look closely at the sufficiency of gender diversity of bank boards. Such deep-rooted changes are great news for the progression of women in finance.
Indeed, research shows that one successful woman can encourage and make room for more finance-driven females. Studies reveal that for every woman added to the C-suite of a financial services organisation, three women rise to senior leadership roles. Known as the 'multiplier effect,' this phenomenon is one of the most important reasons why financial services firms should bolster efforts to achieve gender diversity.
Women in Finance – Breaking Those Glass Ceilings
With a better understanding of the landscape and the difficulties facing women in the finance space, we can now celebrate those breaking through glass ceilings.
Girl Power in Germany
At the start of 2021, two of Germany's biggest regional banks appointed the first women to their management boards. It took them more than 100 years to do so making this headline news. Deutsche Apotheker-und Aerztebank, which was founded in 1902 and now has assets of about 50 billion euros, named Jenny Friese to oversee large corporate clients and markets. At Merck Finck, which traces its roots back to 1870, Linda Urban took over as Chief Operating Officer.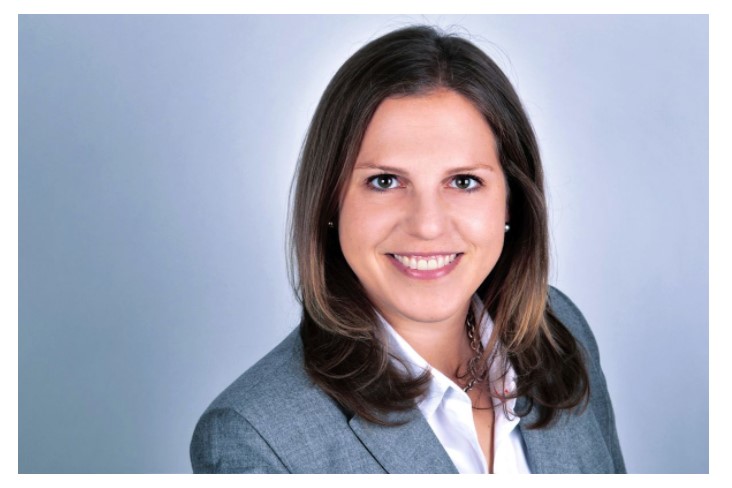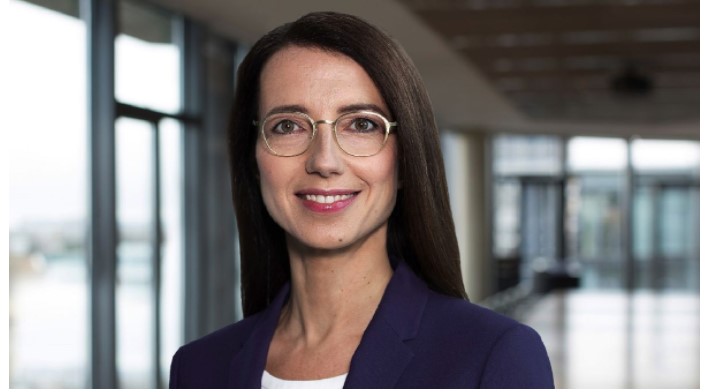 "In finance, there are a similar number of women and men employed overall, but if you look up the career ladder, you will find fewer and fewer women," Friese said. Yet "mixed teams have been shown to be more successful and creative in finding solutions," she said, adding that most banks would benefit from such a strategy. Merck Finck is also a great fan of leading from the top, stating "The more examples there are of women in management, the more women have the courage and bring themselves into play for such positions."
Here at Contentworks, we also love how Jenny Friese has been standing up for inclusion and diversity throughout her finance career. She strongly represented the LGBTQ+ community at the Commerzbank, stating how a mixed team often resulted in improved creativity and exceptional results. Check out this Q&A snippet from an interview with Proud at Work.
Jane Fraser Named as First Ever CEO of Major Wall Street Bank
Scottish-born Jane Fraser made history when she was appointed the very first CEO of a major Wall Street bank. Having been the President and Head of Global Consumer Division at Citigroup, Fraser took over the position of CEO following Michael Corbat's retirement. Seen as a rising star, the Chair of Citi's board of directors, John Dugan, said that Ms Fraser would take the bank "to the next level." He stated, "She has deep experience across our lines of business and regions, and we are highly confident in her." As the male-dominated world of US finance faces pressure to diversify its ranks, more and more women are getting noticed for their ability to lead from the top.
Since taking the role, Jane Fraser has confirmed her commitment to help Citi to achieve net zero emissions by 2050. At the start of 2022, a clear plan was published of how this will be achieved, and Fraser continues to actively push for a better future.
Alison Rose Becomes First CEO of Royal Bank of Scotland
In 2019, Royal Bank of Scotland (RBS) named Alison Rose as its first female Chief Executive, making her the first woman to run any of the big four banks in the UK – RBS, HSBC, Barclays and Lloyds. While it's hard to believe that such huge financial establishments were male-dominate for so long, it's good to see that significant changes have been made. And rightly so. Alison Rose had all the right qualifications and experience for the job having worked at RBS for 27-years. She was Deputy Chief Executive of NatWest Holdings, RBS's retail and commercial banking division and ran RBS's commercial and private banking business, including Coutts. According to reports, she took the CEO role for a salary of £1.1 million plus £1.1 million in shares and £26,250 in other benefits, taking her basic pay to more than £2.2 million a year. Yes girl!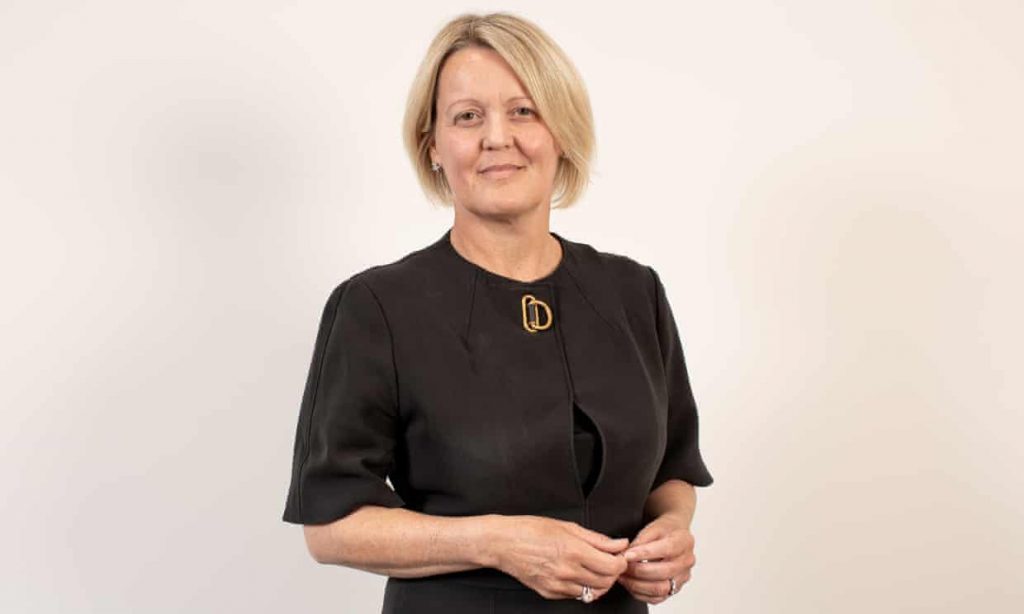 Women Rocking the Fintech Space
The global fintech market is huge. In fact, it's expected to grow at a compound annual growth rate of 23.58% from 2021 to 2025. But did you know that only 12% of global fintech founders and co-founders are women, and only 6% of fintech companies have female CEOs? Not only are these numbers alarmingly low, but they are jarring given that funding for women-founded start-ups grows twice as fast as that for men.
While the small percentage of women in the fintech sector is an industry pain point, there are talented females that are really driving the sector forward. So let's check out some of the top women to watch in the fintech space.
Jane Alexander, CMO, Carta
After two years as its Chief of Staff, Alexander was appointed CMO earlier this year of the ownership and equity management platform Carta, which had a $7.4 billion valuation at its eighth round of funding this summer. Alexander came to Carta after roles at Accel, Sourcegraph, and SalesForceIQ and account executive positions at RelateIQ and BrightEdge. Alexander is an up-and-coming powerhouse with a unique background and an innovative vision that has the potential to change the fintech game in the long-run.
Mellody Hobson
Mellody Hobson began her career as an intern at Ariel Investments, a mutual fund and investment management firm in Chicago. Today, she's president and co-CEO. In 2015, Mellody was named to Time magazine's list of the 100 most influential people in the world, and in 2017, she became the first Black woman to head the Economic Club of Chicago. Diversity in the finance space is another area that needs work. In fact, Black women hold just 4% of the financial industry's C-suite positions. BOOOO!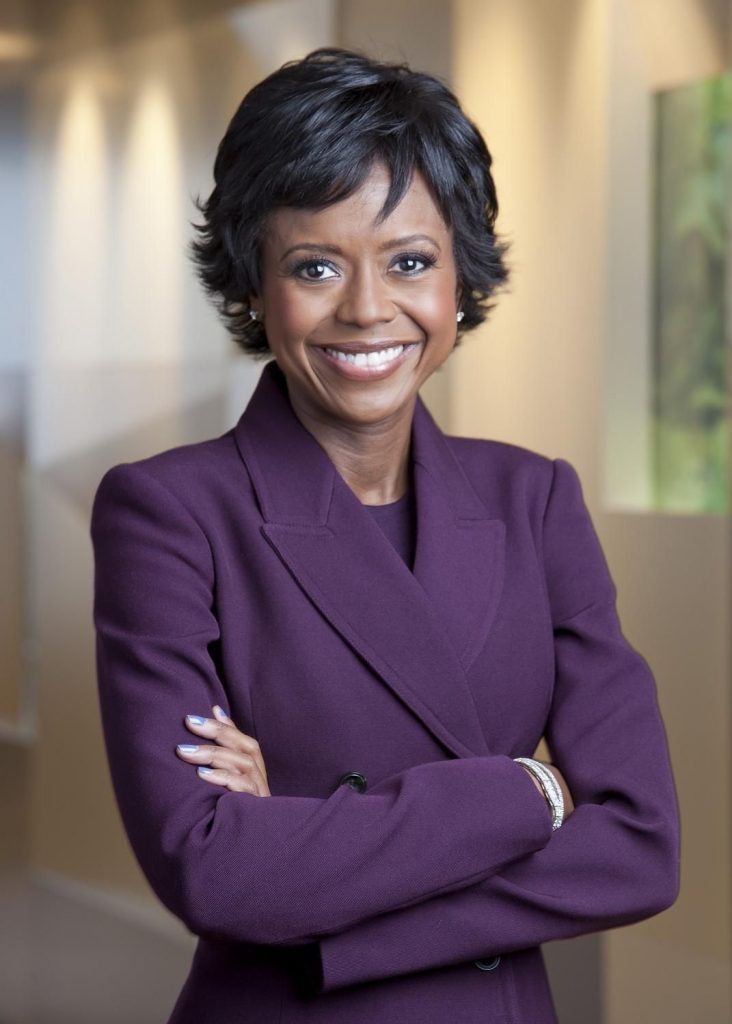 Susanne Chishti, CEO, FinTech Circle
As a fintech thought-leader with an abundance of industry experience, Susanne Chishti is certainly one to watch over the coming year. As CEO of FinTech Circle, an investor network and platform with more than 130,000 members, Chishti has carved out an essential role as an influencer, commentator, investor and advisor to several companies. Listed among Business Leaders' 2020 Top 32 Fintech Leaders in the UK, Inc. magazine's Top 7 Crypto Experts globally 2019, and winner of the FinTech Champion of the Year 2019 from Women in Finance, Chishti also has extensive writing credentials, co-editing in the past decade THE FINTECH Book, The WealthTECH Book, The InsurTECH Book, the PAYTECH Book and more. She can regularly be found speaking at high-profile technology, fintech and finance events.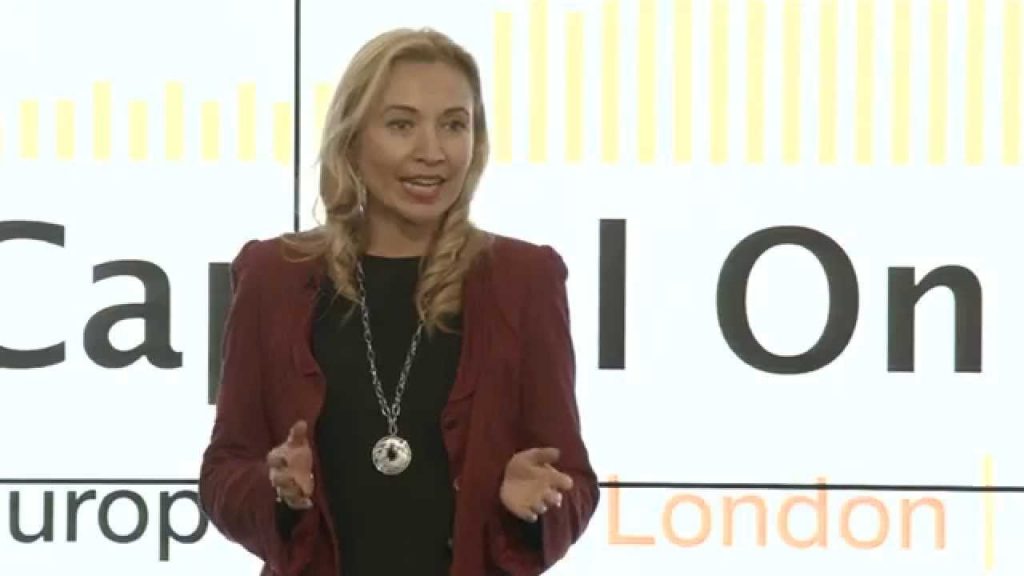 Women Evolving Crypto and Blockchain
The finance world has changed considerably in recent years with the global blockchain market projected to grow from $4.9 billion in 2021 to $67.4 billion by 2026, at a CAGR of 68.4%. And the really good news here is that women are driving the crypto and blockchain space. Indeed, the number of female investors increased by 198% in 2021 alone showing a greater understanding of the sector and the concentration of blockchain and crypto industry employees has reached over 43%. So let's take a closer look at who has made significant contributions to the growth of the sector.
Galia Benartzi
Bernartzi is the co-founder of the Bancor Protocol. Bancor is a decentralised exchange that automates the lending/borrowing of tokens. Benartzi was a crucial figure in Bancor's development and was named one of Europe's Top 50 Women in Tech by Forbes.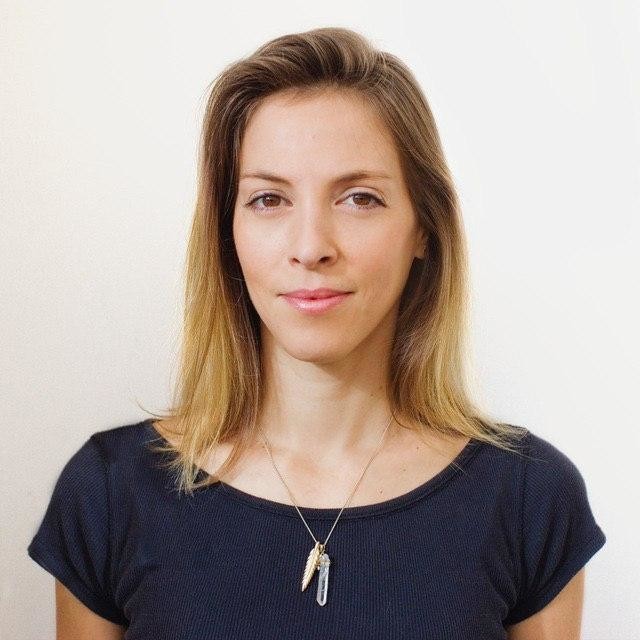 Yam Karkai
The finance space is virtually unrecognisable to what it was a few years ago. Now, NFTs or 'non-fungible tokens' stored on the blockchain, a form of digital ledger, are proving incredibly popular. Yam Karkai was one of the first women to catapult NFTs into the spotlight. She's the artist and creator behind the sold-out World of Women NFT collection which features 10,000 women with a diverse range of skin tones, ethnicities and body types. The project has attracted celebrity collectors including Reese Witherspoon and Karkai has used a portion of the sales to support other artists and women-centred causes.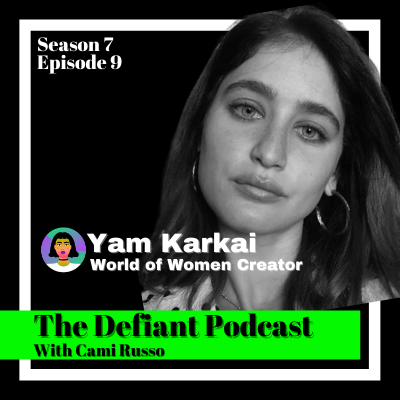 Women continue to make great moves in the finance space, and as a women led agency working in the world of finance, we can't wait to see what happens next. Happy Women's History Month everyone!
Loved reading Breaking Glass Ceilings: Women in Finance 2022 go ahead and share!