It's holiday season but wait a second, before you get settled on an exotic beach with a large mojito; Contentworks wants to tell you about 6 Content Marketing Best Practices for the Travel Industry.
Booking a vacation isn't what it used to be. Now more than ever, vacationers are doing their own research before booking the trip of their dreams. This means relying heavily on online travel advice and shopping around for the best deal. So, what happens between a customer's initial decision to go on vacation and them lying on a beach with a fruity drink in hand? The short answer is a lot of running around. For many, the whole experience is a stress-inducing whirlwind of planning and re-planning.
To reduce friction during the vacation-planning process, the travel and tourism industry is ramping up its content marketing efforts. After all, when it comes to online marketing, content is king. Webpages that feature enriching content rank better on Google, convert more customers and, most importantly, provide a better end-user experience.
This approach is being used by some of the world's leading travel brands, including Marriott. This philosophy was summarized by David Beebe, who served as Marriott's Vice President of Creative, Content Marketing and Global Marketing for nearly three years:
"Rather than talk at consumers, we're shifting to speaking with them using attention-grabbing content that adds value to consumers' lives by providing them with information and entertainment at the right time and in the right context."
Below, we talk about five six travel brands can achieve greater content marketing success.
 1. Understand your audience
It's difficult to foster a world-class travel experience in your content if you don't truly understand your audience. Travel brands need to ask concrete questions about what makes their travel experience so unique. What are the must-see attractions? What's the best place to dine? Is there a better way to tour the city or resort? Content marketers need to understand exactly what their travelers are after. This information should be used to drive the content creation process.
Four Seasons does a great job of guiding visitors to their desired destination. Four Seasons Magazine routinely features guides, top-ten lists and best menu picture selections for speaking to customers.
 
 2. Don't toot your horn too much
Content marketing and copywriting aren't the same thing. Content marketing means creating and sharing valuable content to convert prospects into customers. Copywriting gets your audience to take a specific action regarding your product or service. When it comes to travel and tourism, it's easy to blur the two. After all, the entire purpose of your strategy is to let everyone know your airline or hotel is the best. However, customers are quickly put off by self-promotion. Instead of spending the whole article talking about yourself, focus on adding value. Leave the self promotion to the CTA.
British Airways did a great job with its #lookup campaign, which integrated offline advertising and online marketing. The strategy not only got a lot of people talking, it encouraged people to share the hashtag via social media.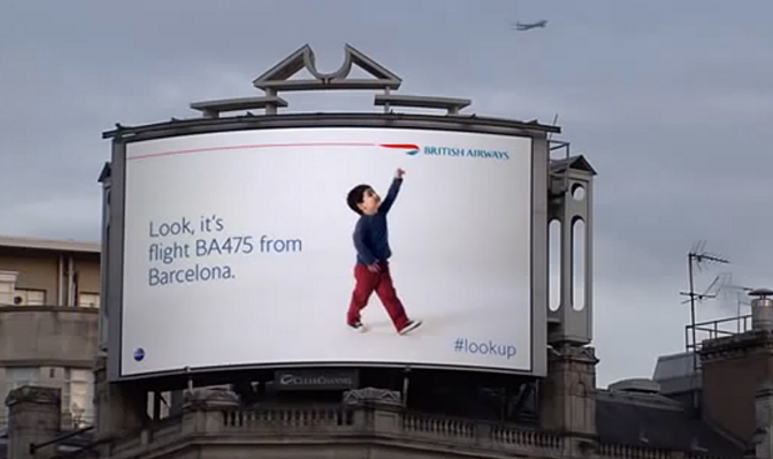 3. Answer travelers' questions
There's a good chance that travelers are stumbling upon your website with very specific questions in mind. Content creation should seek to answer those questions as easily as possible.
51% of travelers are searching destination-related terms when planning their vacation.
Click To Tweet
49% are searching activity-related terms when they're exploring multiple possibilities; and 49% are searching for price-related terms when they're considering multiple possibilities. Whether you're writing an article or creating a video script, your content should be as informative as possible without overloading your customers.
 4. Be where your customers are
In addition to answering inquiries, content marketing strategies should also focus on where customers are seeking their information. According to a study by eMarketer, hotel sites, online travel agencies, airline sites and search engines are the most popular sources customers consult when planning their most recent trip. Content marketing strategies should therefore target these mediums when speaking to their end market.
 5. Leverage user-generated content
A successful content creation strategy involves more than just unique articles and videos, but also includes user-generated reviews and testimonials. According to Chase Card Services;
95% of travelers read reviews before booking their trip.
Click To Tweet
Data from Nielsen also reveals that consumer reviews are the second-most trusted form of advertising. User-generated content is also a great way to scale your content production quickly and efficiently.
 6. Use social media
Content marketing isn't a one-time campaign, but an ongoing conversation with your end market. Some of the world's best travel content marketers – such as Four Seasons and Marriott – know that active engagement is crucial for their content marketing efforts. That's why these brands have an active social media presence. For example, Marriott has more than 2.5 million Facebook likes and an additional 261,000 Twitter followers.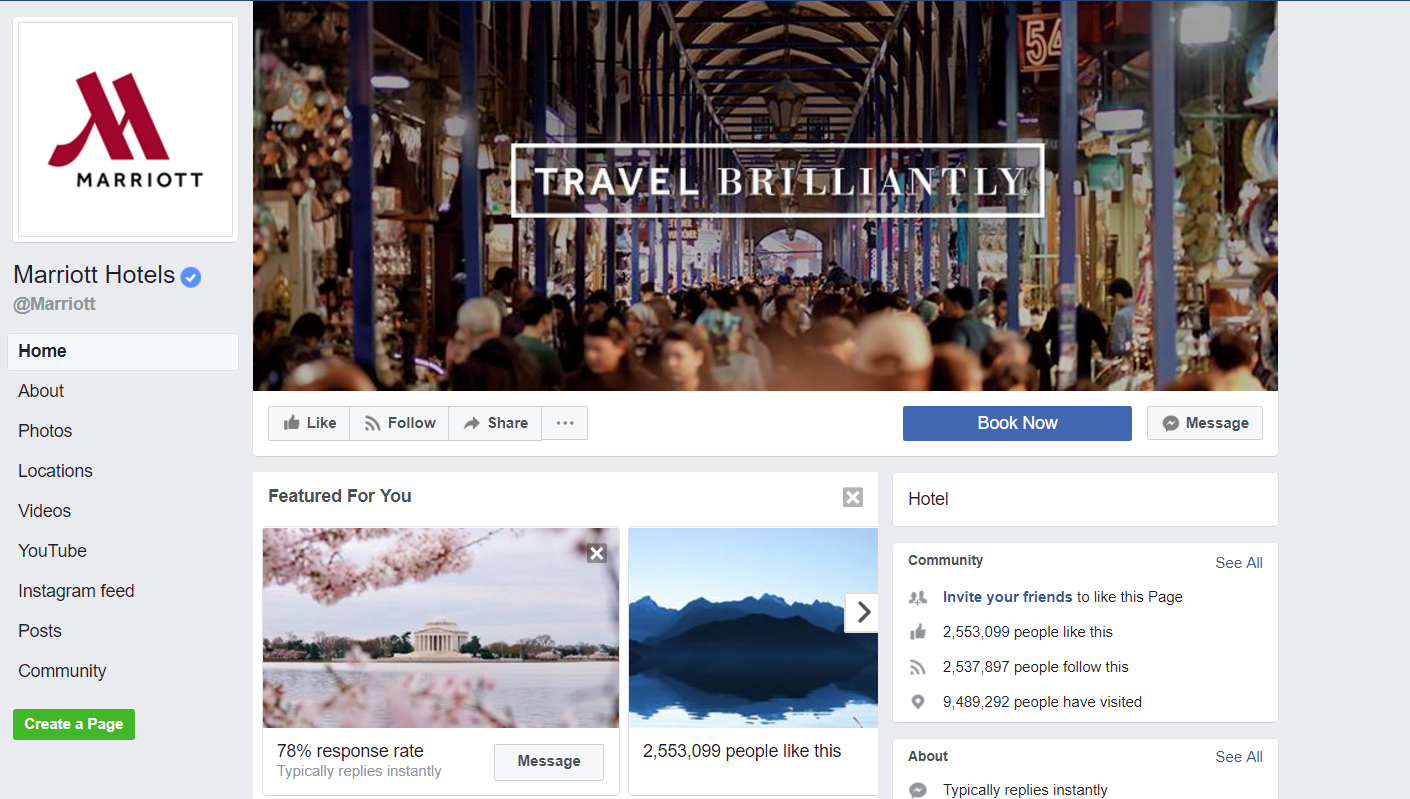 These are just some of the ways travel brands can spruce up their content marketing to appeal to a wider audience. As the travel and tourism industry becomes more competitive, unique content will be relied on to boost conversion, retention and growth.
Contentworks has many years of experience developing engaging content and high impact social media for the travel and tourism industry. To learn more, visit us at contentworks.agency. 
Sources
At Contentworks we always credit our sources. Thanks to the following sites for providing awesome information.
Adapted from NewsCred (June 30, 2015). "7 Content Marketing Best Practices For The Travel Industry."
[1] NewsCred (June 30, 2015). "7 Content Marketing Best Practices For The Travel Industry." Insights.