The role of chief marketing officer is a challenging one. As the financial service world changes rapidly, CMOs must be quick to adapt. Obstacles in recent times include more newbies at home trading due to lockdowns. Also, increased competition, a rapidly shifting compliance landscape and the addition of highly volatile trading products like Bitcoin. Contentworks Agency works directly with leading finance brands to address these challenges through content marketing. We've put together 10 lead generating tips for financial services CMOs.
#1 Coupons, discounts, offers
Did you know that it's expected there will be 2.04 billion users of coupons in 2022? That's a 94% increase of the current usage. Furthermore, 41% of people will buy something that they wouldn't have otherwise if they can use a coupon. Bottom line – customers love getting a bargain. But coupons in the finance sector? How would that work? Actually, many finance brands are teaming up with non finance brands to reward traders and investors. Think – free coffee coupon for your traders and you're close. Or tie in a coffee commodity trading promotion with a free cup of coffee.
Remember ETORO's coffee commercial? This would make a great coupon!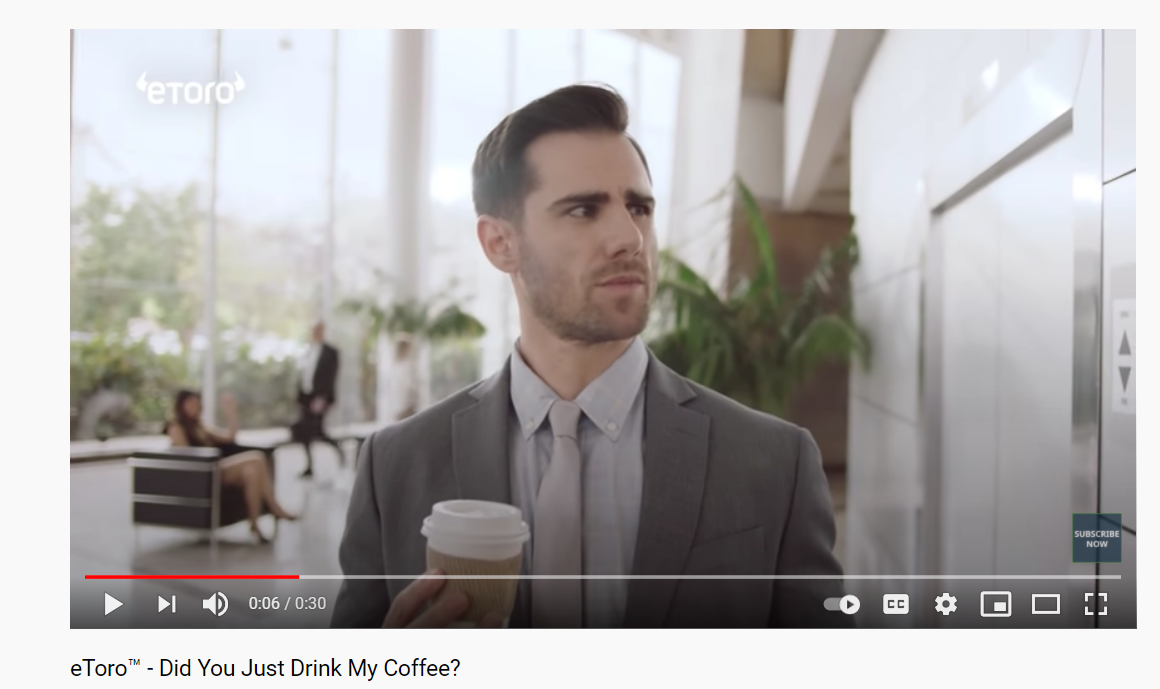 Remember, there can be strict regulations on promotional pricing, especially for the finance industry. You don't want to find yourself on the wrong side of the law. If you want to run a promotion, it's best to run the rules past your compliance and legal teams first.
TIP – Use coupons for non tradable promotions – eg – an exclusive eBook, whitepaper or training session.
#2 Scarcity
Use FOMO (fear of missing out) to drive sales. If your products or services are finite, be sure to tell consumers of this, or otherwise create a sense of urgency. This could mean setting a timer on the purchase page, limiting a promotion to a set period of time, or offering a certain number of free items.
You could also choose to enter customers into a prize draw. This means an unlimited number of people could be in with the chance to win. Binance Africa (pictured above) held a giveaway to promote their online class, with the first 1000 people to attend eligible to win $200. Over 18,000 people registered and winners were announced at the end of the masterclass – a great way to keep people online and engaged.
They regularly run events via live stream too which adds to the excitement and FOMO factor.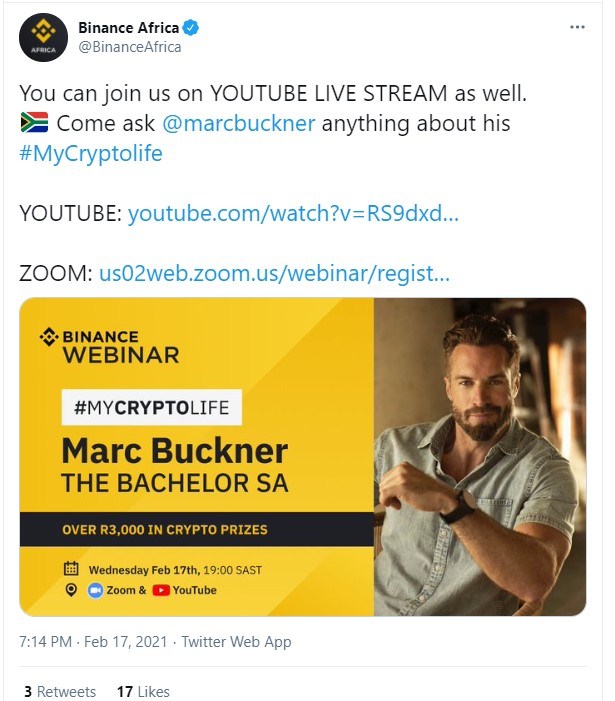 Find out which finance brands are doing FOMO right.
#3 Prove your credibility
Credibility is arguably your most important asset in the financial services world. If traders and investors are handing over their money they need to be able to trust you. Your landing page footers are the best place to display any awards your brand has won, sponsorships, and testimonials. Great testimonials, in particular, are proven to generate leads. Use them as another way to leverage FOMO to your advantage.
Sanjit Badhan, financial services marketing expert, says:
'Historically, choice has been very limited in financial services. That means trust is interwoven with customers' learnt behaviour. There's now more choice, but how do you get over that inertia and convince people it's worth looking around and committing to one of these new exciting providers? For me, the key is a better user journey.'
Positive reviews of your products and services are also a great way to generate leads. Think of glowing testimonies as peer pressure for people to invest in your brand. Display your best recent reviews on your site close to CTA buttons.
#4 Newsjacking
This means using current events to your advantage. Write articles or post content about up-to-the-minute events but weave your brand into the narrative too. For example, many brands were forced to rethink their marketing in the midst of lockdowns. To not acknowledge the global happenings in some way could come across as tone-deaf. Progressive Insurance opted to run a campaign showing how the pandemic was affecting them and what they were doing to keep in line with the stay-at-home order.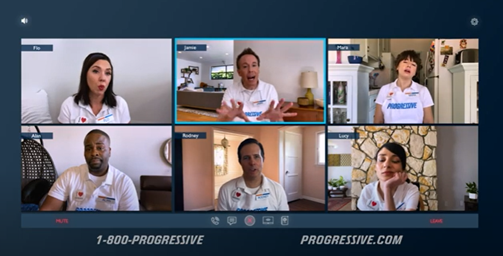 They released a series of television ads documenting the hardships faced by their marketing team in the midst of a pandemic. The ads were humorous, but addressed the real issues that were affecting the whole country. This meant customers could easily relate to the team at Progressive. Newsjacking is an effective way to speak to your audience on a human-to-human level and let them see that you are more than just a brand out for your customer's cash.
Here's another timely newsjacking from leading UK broker Blackwell Global on Twitter: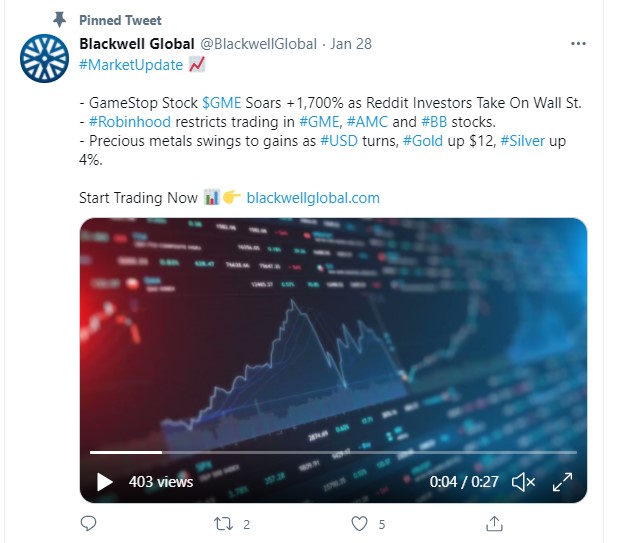 Finance fave Elon Musk couldn't resist a little newsjacking of his own here: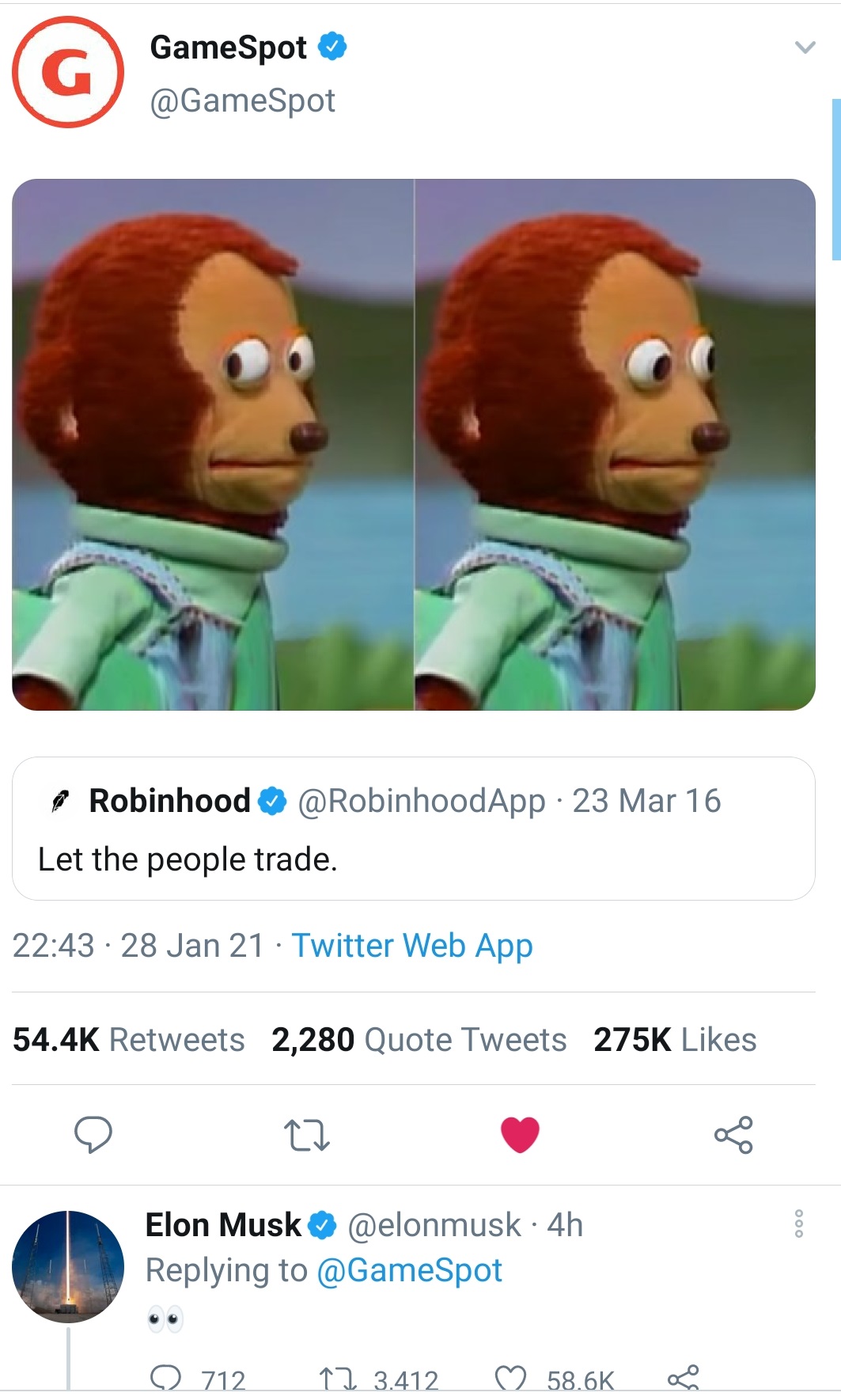 You can implement Newsjacking through hashtags too. Following trending news, memes and celebs on Twitter is the way to go. Or ask a leading social media marketing agency to do it for you!
Your content should:
Resonate with people following the hashtag and match the tone of the majority of posts
Include a link to your site/a landing page if it is appropriate
Not be newsjacking something inappropriate that's likely to bring backlash
Back up what you're supporting. Using a #womensday hashtag when your organisational hierarchy is all male is not advisable!
Add value to traders or investors
#5 Tailor content for your audience
Financial analyst and advisor, Paul Clitheroe, shared that in recent times the financial services industry has alienated consumers with the amount of technical jargon used.
Of course, your content should be aimed your target audience. If that's beginners then consider an education site, trading lessons, videos, a glossary of terms and very simplified content.
If your audience is more advanced, you will alienate them with beginner terms. they need technical analysis, market commentary and advanced level content. You also need to consider the type of trading or investing they are doing and tailor content accordingly. Is it stocks, cryptos and commodities or forex and CFDs?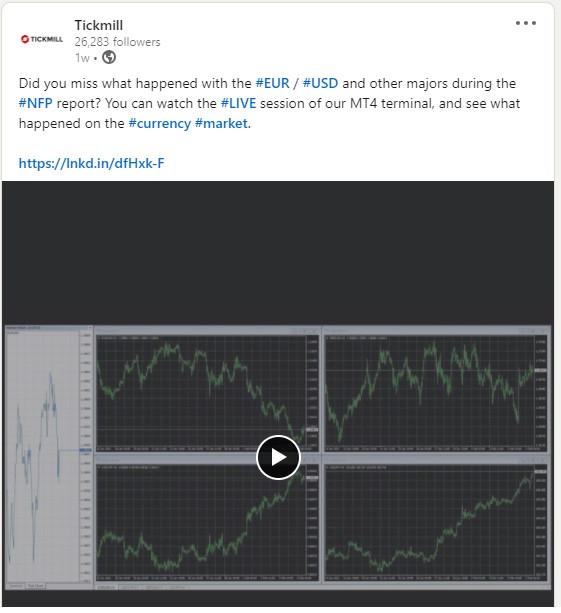 A great example of advanced content from Tickmill.
Contentworks Agency works with a range of brokers, fintechs and banks to provide tailored content for their needs.
#6 Don't hide your CTAs
CTAs that are buried at the bottom of a long page are easily missed. Consider implementing sticky CTA buttons that follow the user as they scroll so they're able to convert as soon as they feel the urge. Alternatively, design a short home page or landing page so users don't need to scroll at all.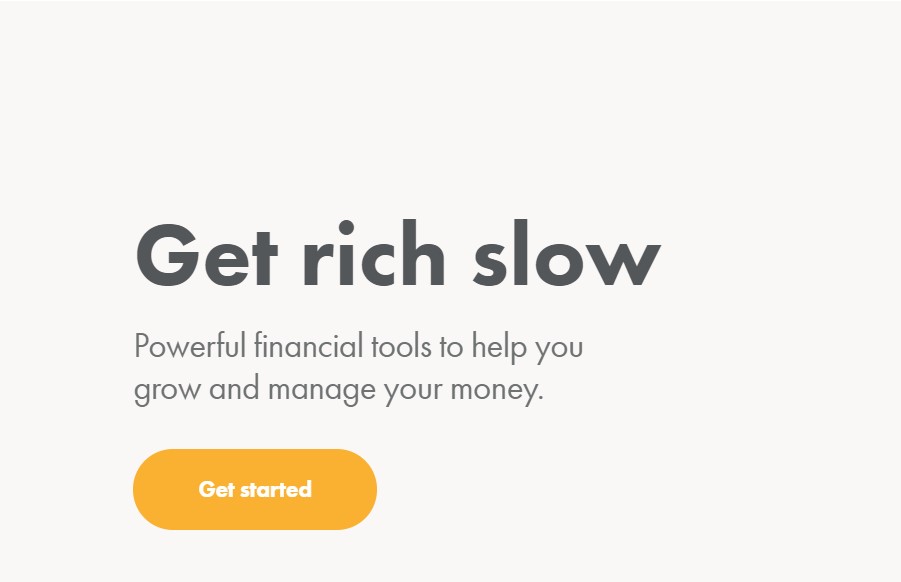 No matter what, it's important not to bombard your customers with a sensory overload of multiple CTAs, brash colours, or an overabundance of content. Wealthsimple's homepage above is designed very carefully; it doesn't overwhelm users and the limited text creates an element of willing curiosity, encouraging action.
If you're writing a CTA in a social media caption then be clear. Ask fans to do one thing or answer one question. Multiple questions or requests are likely to be ignored.
#7 Dedicated landing pages
A CTA that leads to generic products and services page confuses readers. They're likely to click straight off if they're not immediately greeted with the product or service they wanted to read about. The same goes for slow loading pages or pages where a video won't play or images won't load.
62.6% of landing pages use forms to capture information
A one-second delay in page-load speed leads to a 7% drop in conversions 
A typical landing page bounce rate benchmark is 60-90%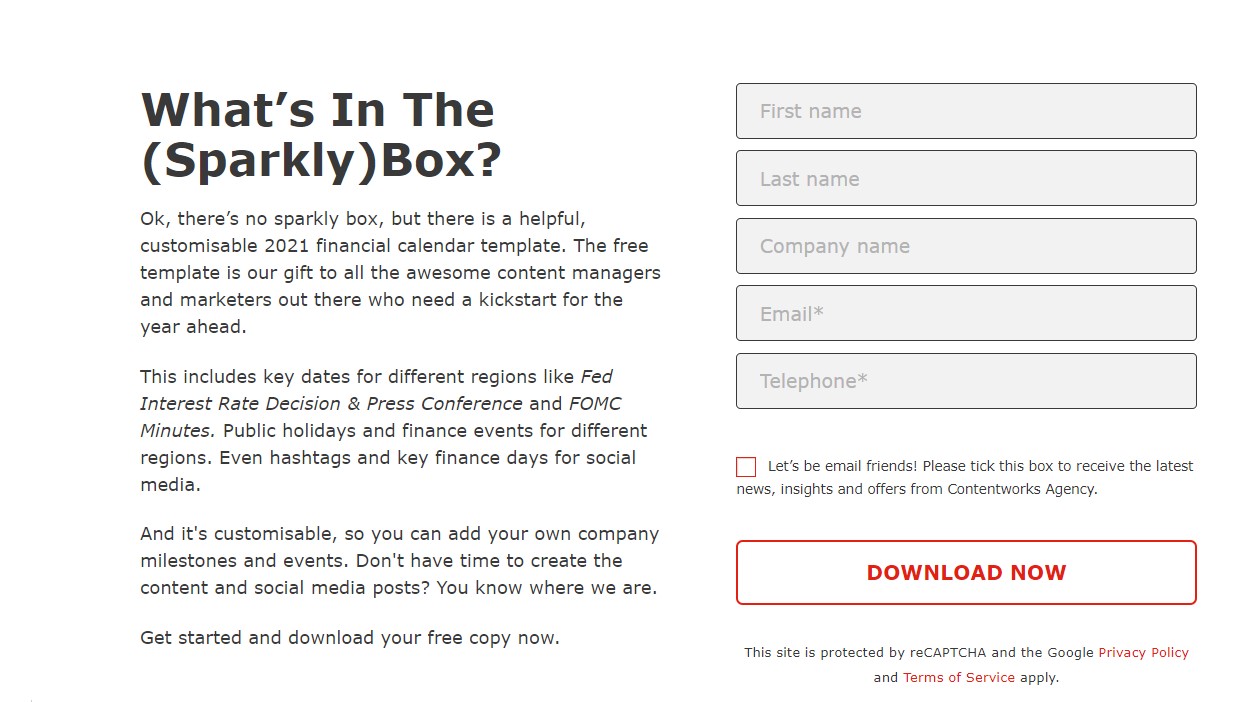 Here's one we made to promote a free financial calendar.
To prevent a high bounce rate, create a dedicated landing page where the offer, product or event you're promoting is immediately visible. Additionally, try to match your landing page to the places you are linking from as much as possible in design and message. Once you've got them on the landing page, don't let them leave! Making it easy for users to wander about your site is a great way to lose leads.
Leaving the main navigation bar on landing pages makes it too easy for people to become distracted with other pages and content and eventually bounce. Remove the navigation bar and provide all the content needed about the product on the landing page. Educated readers feel empowered to take the next step.  –
#8 Webinars
Webinars have skyrocketed in popularity. Webinars are particularly suited to finance brands, in fact, 14% of webinars are now produced by the finance sector, following only software and technology. With the implementation of the General Data Protection Regulation (GDPR), free webinars or training sessions are a great way to legitimately capture contact details and also to get deposits from traders.
52% of marketers believe webinars are the most effective top-funnel lead-generation tactic. This is especially true when the event offers great insights and covers hot topics like the one from Confirmation below: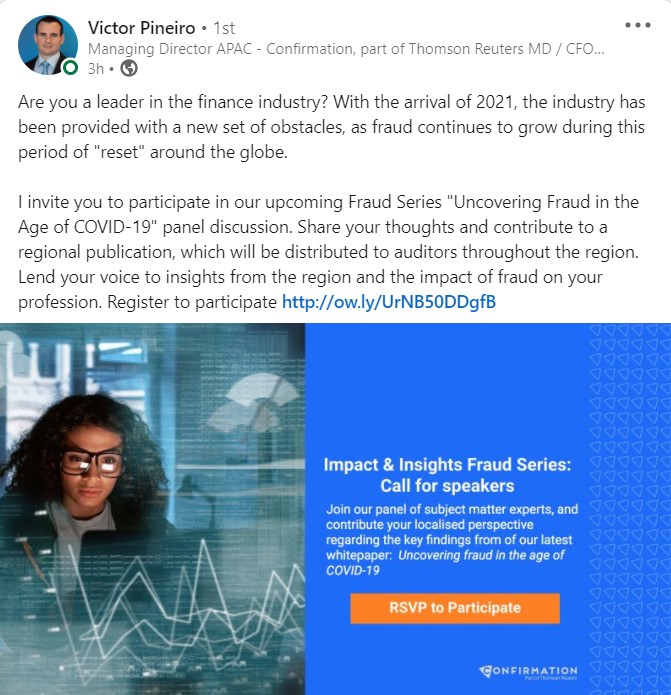 Your sessions could include training by a senior analyst on live market events like NFP and require participants to deposit a minimum amount to take part. After these traders are in your funnel, you can continue to retarget them, increasing the lifetime value of your webinars.
#9 Micro Influencers
Influencers have been the driving force behind big brand marketing for a few years now, but financial services have been slower to jump on the trend. Don't feel that influencers are off-limits to you if you're a broker or bank. While it's true that you should be careful with your marketing so as to promote credibility, it's micro influencers that Gen Z and Millennials trust . They trust them more so than the finance industry which has been a figure of resentment for many young people since the 2008 financial crisis.
Not all brands have the marketing budget to secure big-name influencers so enter micro influencers. It's easy to find influencers with smaller followings (and smaller fees) as well as those who make financial market content. So, their audiences are potentially more receptive to your marketing.
Engagement rates are higher with micro influencers because:
They're passionate and knowledgeable about their interest area and have more digital conversations.
They know their target market. This allows them to pursue collaborations with brands that will interest followers.
Micro-influencers have a lot more time than celebrities with millions of followers. They're more likely to read and reply to specific comments helping to nourish an already well-engaged community.
Cash App enlisted the help of TikTok stars to promote the hashtag #CashAppThatMoney, boosting awareness and turnover in the process.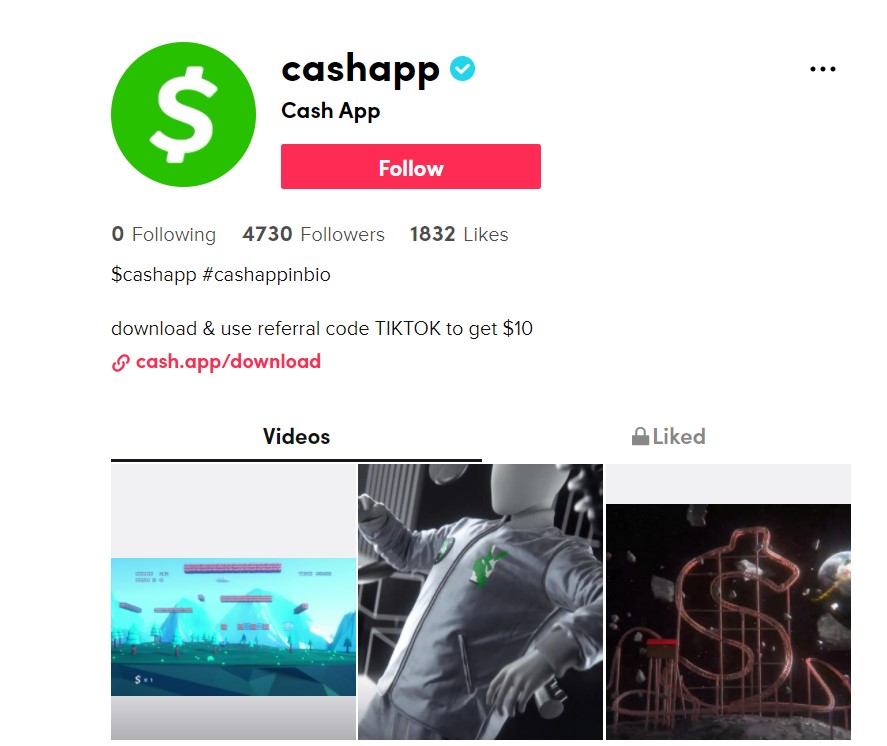 Cash App has been reaping the benefits of influencer marketing since 2017 and to huge effect. In 2020, the money-sending mobile app reached 24 million active users in the US and profits increased 157% year-on-year.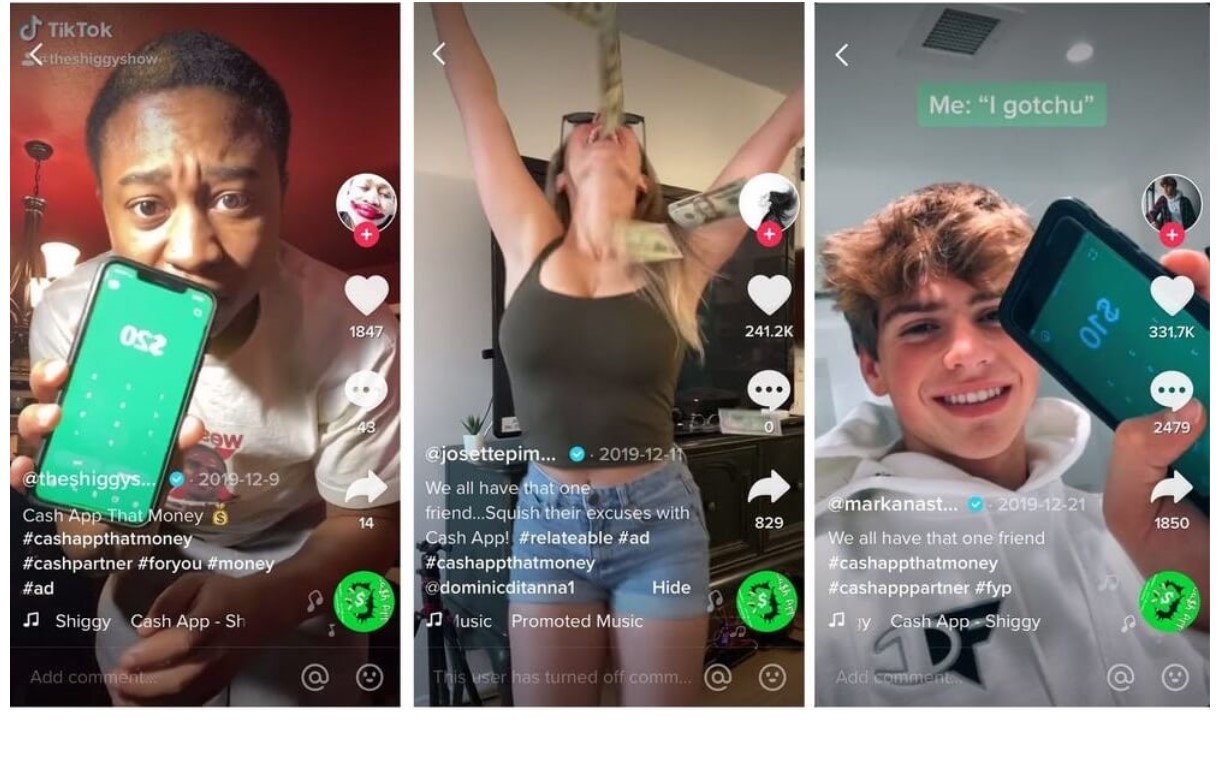 #10 Videos, videos, videos
Users spend 88% more time browsing websites with video content. Marketing is also about retaining customers and this stat shows how video marketing can help. Putting a video on your landing page can also increase conversion rates by 20%.
According to BrandPoint's survey, financial marketers indicate video is the most effective content type they use. As you can see, it's perceived effectiveness far outdoes any other medium. Your video content can take the form of fully-fledged ads or social media lives, stories, and short content.
The choices for video content are vast and include:
Explainer Videos
72% of consumers prefer learning about a product or service by watching a video. 90% consumers also say product videos are helping in the decision-making process. So produce explainers and product demonstrations going forward and respond to this demand. Viewers retain 95% of information they watch through a video giving you every reason to showcase your services.
How-To Videos
While explainer videos usually give an overview of a product or service showcasing their use, how-to videos tend to go into detail. They can show how to log into an account, how to download an app, how to resolve common issues and how to use certain functionalities.
Interactive Videos
90% of interactive videos get viewed until the end. This is because people are engaging with your content and don't want to skip over it. Essentially you want to give your audience a purpose and that means getting them involved with the content.
Tag or Challenge Videos
Social media is a great place to post your video content, but you've got to keep up not only with the latest channels,  The Hashtag Challenge is particularly popular on this platform with Gen-Zs and Millennials prompted to create and share video content of them doing challenges. TikTok Duets and Challenges are so hot right now.
Brand Videos
Create credibility, trust and transparency with meaningful brand videos. Explain your ethos, meet the team, interview your CEO or introduce your charity. Brand videos don't need to be long. In fact 2-3 minutes works best.
Contentworks specialises in financial services marketing. Our experts are waiting to take your brand to new heights. Contact us today. Enjoyed reading 10 Lead-Generating Tips for Financial Services CMOs? Go ahead and hit share.