Hello! Hello! Hey! Yoo-hoo! Hi! Hi! Hi! I'm here! Hi! Hello? Hello? Hello? Hi!! Hi!!
Annoying isn't it!?
Shouting for attention and badgering someone to listen to you is not the best way to get attention. Sure, people will see and hear you but they're likely to become frustrated and irritable.
The same applies in the world of marketing and PR. Pester someone enough and you could turn them off your brand for good, so it's really important to build a connection with your target audience rather than push marketing messages down their throats 24/7
PR campaigns that worked
You've got targets to hit and bosses to please, right? The pressure's building – so what do you do? Well, firstly – take a deep breath and get yourself a coffee. Stress can be highly unproductive.
Secondly, take a look at what's worked in the past for inspiration. PR isn't just about shouting the loudest. It's about developing a range of clever and interesting tactics that'll strengthen the company/cliental bond and increase brand awareness. Check out the campaigns below which may help you to redeem a failing project or set you off on the right foot.
Airbnb: Don't go there. Live there
Successful customer research
According to data from Airbnb, 86% of its users book accommodation via the platform because they want to integrate into local communities and live more like a native than a traditional tourist.
Making use of the research
As customer research feeds into PR helping to improve communication, Airbnb cleverly used this information to create the 2016 campaign: Live There. Targeting the millennial generation, the ad successfully portrayed the idea that people shouldn't simply go to a place but they should live there – even if it's just for one night.
Targeted distribution
The 60-second advert was hosted on Facebook, Twitter, YouTube and made use of the multimedia capabilities of Instagram – platforms regularly used by their pre-identified audience.
Integrated PR
As well as using social media to increase brand awareness, Airbnb utilised a technique known as integrated PR (streamlining marketing messages and distributing them across multiple channels).
In this instance, Airbnb rolled out updated app features designed to help people integrate into the local community. This includes 'local lists' – the brand's spin on guidebooks – that are fuelled by locals and not tourists.
Kraft Heinz – Smunday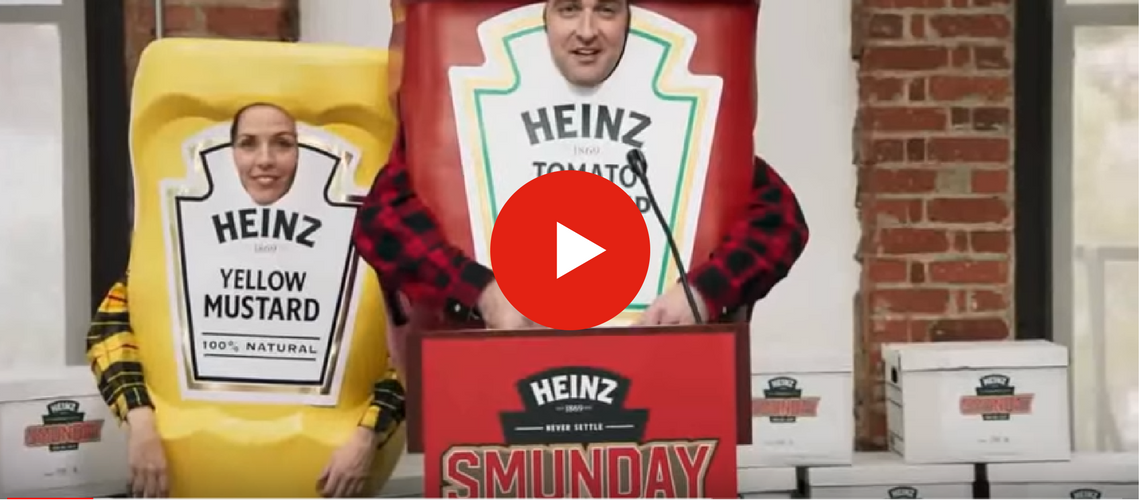 Tapping into a known problem
Good PR is all about thinking outside the box and that's exactly what Kraft Heinz did around the Super Bowl 2017. Instead of spending up to $5 million on 30-seconds of Super Bowl ad time, the company focussed their marketing efforts on a common problem – the day after the night before.
As the campaign ad explains: "For the past 50 years, the greatest day on earth has been followed by the worst day on earth." So, what better way to get people on side than campaigning for a national post-game day off – Smunday?
Integrated marketing
As well as producing relevant video content, Kraft Heinz promoted their campaign by creating a Smunday petition with its own URL, Smunday.org, which directed people to a Change.org petition page.
They also had a mission – to gain 100,000 signatures and were willing to set their own example by giving thousands of US-based Kraft Heinz salaried employees the day off.
This PR effort not only saved the company money, but also generated organic marketing from news publications and social media followers keen to share their story.
Takeaways: PR is all about…
Explaining how people can benefit from your services without simply trying to flog a deal
Thinking outside of the box to create imaginative content tailored to a specific audience
Using market research to guide campaigns
Being consistent with marketing messages and gaining the trust of your customers
Having fun and using multiple content types to communicate USPs
Making the most of integrated marketing
Why overly promotional PR is a fail
If you are too pushy, existing/potential customers may…
Mute or unfollow you on Twitter
Unfollow and block you on Facebook
Write negative reviews about your promotional material
Become annoyed by and boycott your brand
Look for alternative companies that are more creative and less 'in-your-face.'
Instantly close down pop-ups due to frustration
Things to avoid
Sure, you want your brand to be noticed, but you don't want to leave a bad impression. The more creative you are the better, so avoid:
spam and spam-like content
Sending generic, one-size-fits-all content
Relying on sales offers
Re-tweeting and continuously pushing the same PR messages
---
If you're looking to improve your content and PR strategy or simply don't have the time to oversee a PR project effectively, Contentworks has a specialised team of writers and a wide range of packages to suit your needs. We've over 500 published articles, so contact us today for more information – we do contact marketing right!
At Contentworks we always credit our sources. Thanks to the following sites for providing awesome information.
http://www.post-gazette.com/business/pittsburgh-company-news/2017/02/07/Heinz-Smunday-effort-falls-short-on-signatures-looks-to-next-year/stories/201702070047
http://www.adweek.com/brand-marketing/put-away-selfie-stick-and-live-local-urges-airbnbs-new-campaign-170920/