Our clients know that one of the best ways to beat the competition, is to keep your social media strategy on-point. As a social media marketing agency it's essential we keep on top of all the latest updates.. and there's a lot! So, our team has rounded up the top updates you need to know. What's New in Q2 for Social Media Marketing?
Facebook
Facebook continues to be the leading social media platform reaching 60.6% of internet users. With 2.45 billion monthly active users and 2.63 billion users visiting the site on a daily basis, it's a great tool for marketers looking to boost brand awareness and increase engagement. What's more, with 74% of Facebook users being high-income earners, this is the ideal place to flaunt your products. Particularly via Facebook Stories which has 300 million active viewers daily.
While Facebook remains popular with millennials and boomers, the silent generation (born in 1945 or earlier) are also taking an increased interest. In contrast, teens (Gen X) are turning their back on their platform, so think about your demographic carefully whilst perfecting your social strategy.
Yep, you read that right. It is no longer mandatory for Facebook advertisers to use campaign budget optimisation (CBO). CBO enables advertisers to set a central campaign budget for all their ad sets, which Facebook's systems then automatically pull from, in real-time, based on the relative performance of each. The idea is that ad spend is distributed more effectively to ads that perform the best. But instead of being mandatory, CBO is now optional.
Facebook stated that:
"To provide advertisers with flexibility and choice in their buying strategies, we have decided not to pursue a mandatory migration for Campaign Budget Optimization (CBO). While we still believe CBO provides performance and value gains, we will move to offering CBO as an option and not as a requirement."
Upside: Advertisers will maintain more control over their budgets.
Downside: Without a careful strategy, advertisers might see worse results.
Top tip: Advertisers must pay close attention to ad performance data in order to allocate ad spend effectively. CBO can still be used.
Off-Facebook Activity is the latest transparency tool from the social media giants designed to give you more control of your data. In light of the Cambridge Analytica scandal, all eyes were on Facebook to up their protective measures. So now, you can see a summary of information that Facebook receives about your activity on other apps and websites. You also have the option to disconnect it from your account.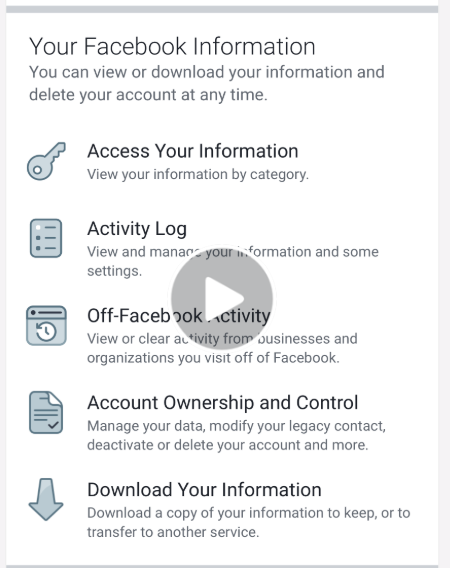 Advertisers must comply with new requirements for credit, housing, and employment ads. Facebook's new 'Special Ad Category' changes mean that:
Any advertiser looking to run housing, employment or credit ads will no longer be able to target by age, gender, or zip code.
Advertisers offering housing, employment and credit opportunities will have a limited set of targeting categories to use in their campaigns, while multicultural affinity targeting will be unavailable for these ads. Additionally, any detailed targeting option describing or appearing to relate to protected classes will also be unavailable.
All housing, employment and credit opportunity ads which have been approved will also be added to Facebook's Ad Archive, providing full transparency over such promotions.
All advertisers, developers or partners must specify whether their ads offer housing, employment, or credit opportunities.It's worth noting that Facebook also got strict on anything political. Want to use an image of Trump in your ads? That's a big fat nope!
Instagram
So, Insta has over a billion users and over 500 million use Instagram Stories every single day. The gender mix is pretty even and 63% of users check their Insta feed at least once a day. 200 million Instagram users view at least one business profile daily too. So it's well worth having a presence on this channel. This is particularly true if you're targeting millennials, with 59% of US millennials being active users.
Now onto the Q2 updates:
Get set-up with select partners
As if Insta wasn't cool enough, businesses can now team up with select partners and benefit from a wide range of new features. They can use new interactive Stories stickers with their own Stories content to drive awareness of new ways that people can support them. For instance, Gift Card, Food Orders and Donate'stickers are now available in the sticker tray. Supporters can also re-share these stickers in their own Stories to help spread the word.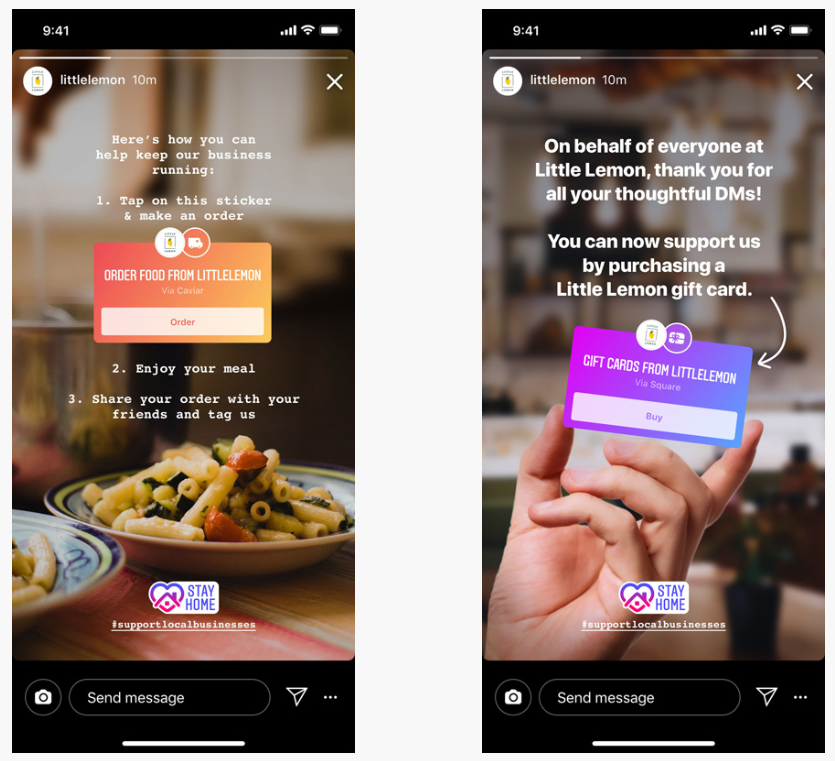 Businesses can also add a Gift Card, Food Orders or Donate button to their Instagram profile. By tapping the button, users will be taken to the business' chosen platform to complete their purchase.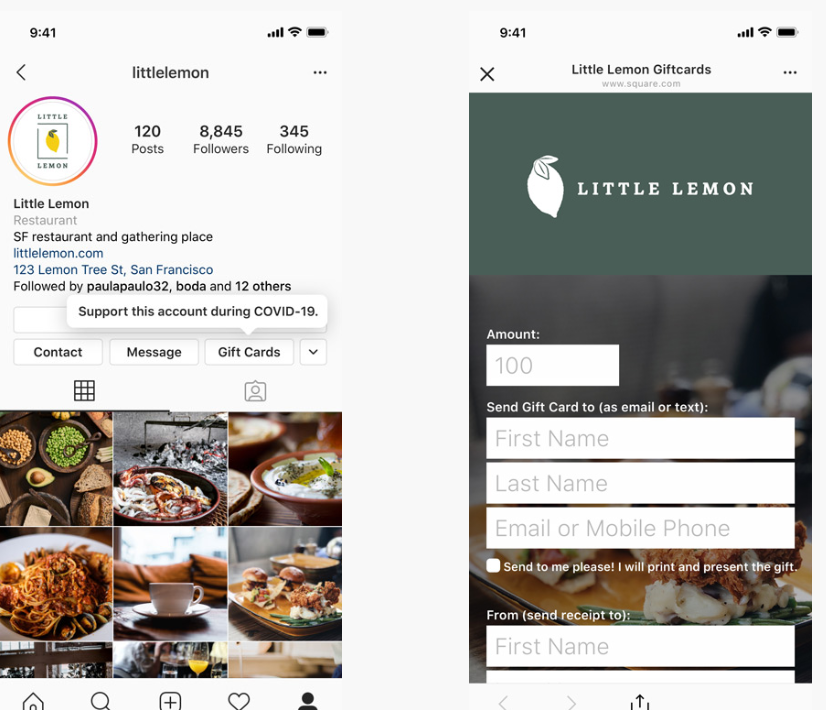 Ramped up influencer rules
Influencers are no longer allowed to promote vaping, tobacco products or weapons on Instagram using branded content. The platform doubled down on existing rules, ramping up their guidelines concerning influencer content across both Insta and Facebook.
Instagram has started testing ways for creators to earn money via Instagram. It has internally prototyped an Instagram Partner Program that would let creators earn money by showing advertisements along with their videos. This has already been rolled out on Facebook Watch, Facebook's equivalent to IGTV and allows creators to earn money with pre-roll and mid-roll in-stream ads where they keep 55% of the revenue generated.
Twitter
Twitter continues to be in the top 5 social media channels with 145 million monetizable daily active users. Use of the platform has also soared during the Covid-19 pandemic as people scramble to get the latest updates about the virus online. Platform use jumped by 24% in the first quarter, however advertising suffered as corona took over other world events limiting conversations around topics such as sport.
What's new for Q2?
Tests for disappearing tweets
Twitter is trialing a feature called Fleets for all your fleeting thoughts. Following in the footsteps of Instagram and Snapchat who already use disappearing content, fleets will show up in a carousel at the top of the home timeline and disappear after 24-hours. The 280-character limit will remain and there will also be the option to add GIFs, images, and video. But users won't be able to retweet.
According to Mo Aladham, a group product manager at Twitter Brazil:
"People have told us in early research that because Fleets disappear, they feel more willing to share casual, everyday thoughts. We hope that people who don't usually feel comfortable Tweeting use Fleets to share musings about what's on their mind."
Fleets began to roll out in Brazil during early March and will run for a few months before being slowly filtering through to the rest of the world.
Change to Conversation Settings
Twitter is focused on rolling out a new setting for 'conversation participants.' The new setting will have four options Global, Group, Panel and Statement. While Global lets anyone reply, Group is for people you follow and mention. Panel is just for those you specifically mention in the tweet and Statement allows you to make a tweet with no replies at all. Mock-ups ran through the first quarter of 2020 and will continue to be tweaked for a release later in the year.
Changes will also be made to threads. The goal will be to put the whole of a conversation on one screen. You should also be able to follow specific topics and not just Twitter users. A data-driven approach will be used to assess which topics you can view.
Social media influencer Matt Navarra reported on Twitter's new "revise" prompt this week. They haven't given us an edit but but they have given us this. No comment Twitter.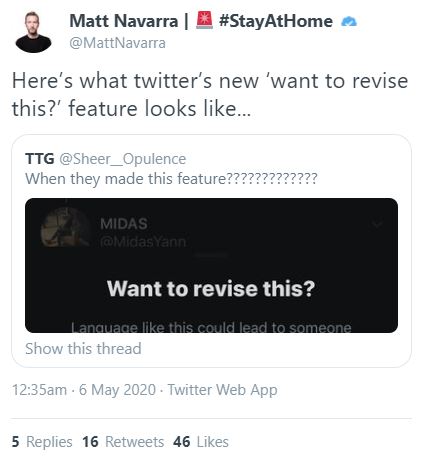 YouTube
With 2 billion monthly active users and 500 hours of video content uploaded every minute, YouTube is a popular platform for businesses. In the US alone, YouTube will make 5.5 billion dollars in advertising revenue in 2020 with the number of channels that earn $10,000 USD per year or more up 50% year over year.
So, what's new for Q2?
YouTube experimenting with ads
YouTube is piloting a new program which gives creators more control over the ads that appear in their video content by letting them sell ad space to the brands they regularly work with. While the pilot currently involves a small, limited group of participants, it's worth keeping an eye on developments going forward.
YouTube users can now use the Deep Dive section of the YouTube Analytics dashboard to compare metrics side by side. For example, creators can check out views versus comments for the same video as well as geographical audience comparisons and more.
Top tip: Keep an eye on your metrics to work out which videos are performing the best as this will help you to tweak your marketing strategy.
While vertical video ads rolled out last year, they're still widely ignored by marketers. Vertical video ads prioritise mobile users as the format is perfectly suitable to mobile devices. And considering 70% of all YouTube watch time is mobile, it's well worth looking into this more.
TikTok
In March alone, TikTok was downloaded a whopping 115 million times. While TikTok was formerly Gen-Z dominated, the corona lockdown period has seen a wider demographic take to the platform. Parents, who would often roll their eyes while their kids practiced bizarre dances are now the stars of their own TikTok videos. Plus, there have been plenty of feline stars getting bored in the house, in the house bored.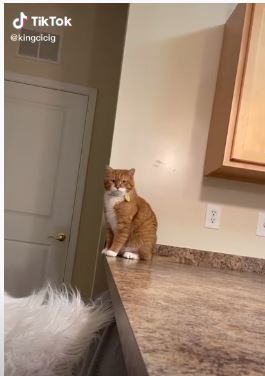 So, what's new for Q2?
The newest trend on TikTok allows those stuck in an awkward or potentially dangerous situation to play a fake conversation video. Women and girls are using this tool if they feel unsafe in locations such as an Uber taxi so that the driver or co-passenger knows someone is waiting for them and will pick them up. This helps solo travelers to feel less vulnerable.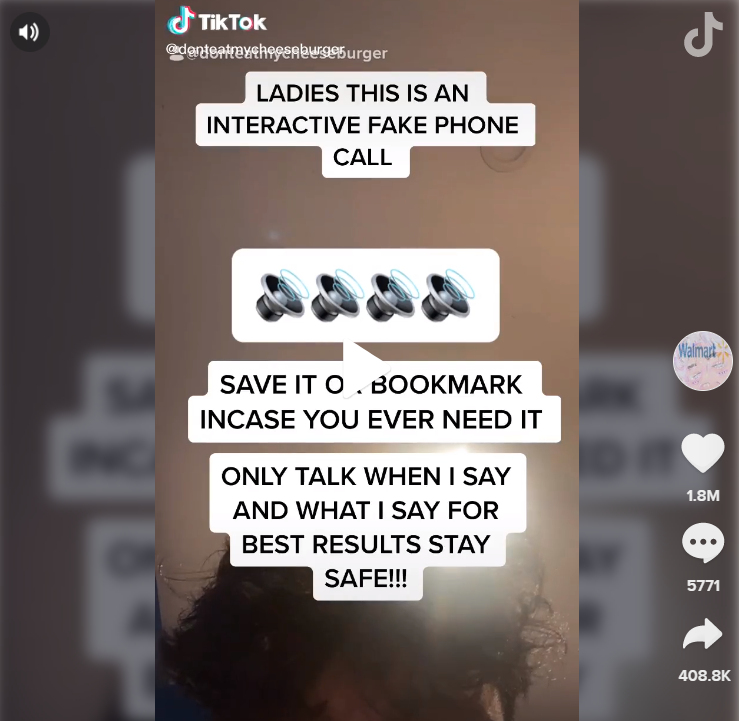 TikTok has also recently invested in new analytics tools for its Creator Marketplace app. These include real-time insights into influencer campaign views, engagement rates, engagement audience demographics and more. The only downside is that the Creator Marketplace, which enables brands to find suitable influencers for their campaign, is not accessible to all yet. Brands can apply via the main TikTok page.
Beta testing shoppable ads
Last but not least, TikTok is beta testing shoppable ads with select influencers in the United States. According to reports, the platform is looking into a new ad format that links advertisers to prominent influencers so that creators can display a prominent call-to-action button in their videos. The ad revenue will be split between TikTok and the influencer.
Enjoyed reading What's New in Q2 for Social Media Marketing? Hit that share. Contact Contentworks for expert social media management. We provide hands free 3 channel management with our Socially Sorted solution.