Native advertising, also called sponsored content, is a type of advertising that matches the form and function of the platform it appears on. In many cases it functions like an advertorial, and manifests as a video, article or editorial. A popular form of native advertising can be found on online news websites and magazines. A sponsored post will often appear in the "Recommended Articles" section or as an in-feed button that will take readers to a separate page. In this article, we're looking at the top 10 native advertising platforms for 2023.
Native Ads can be viewed in different ways
These include paid search, recommendation widgets, promoted listings, in-ad, custom and in-feed.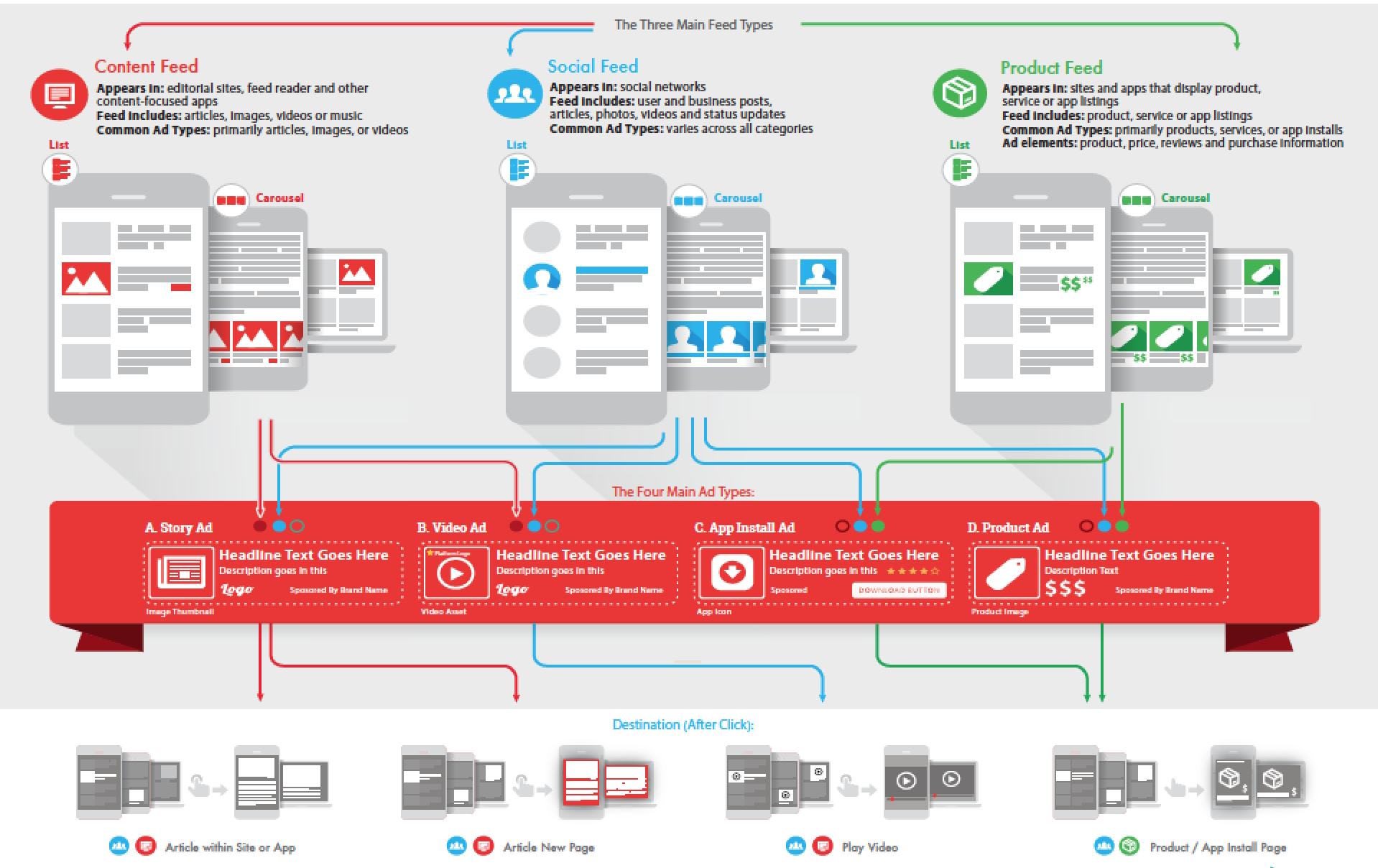 How To Write Native Advertising Content
At Contentworks Agency our team of finance writers creates content for various scenarios. PR, blogs, education centres, daily analysis, social media and whitepapers all require different writing styles, skills and content. When creating content for native advertising we:
Write relevant and meaningful content that resonates with readers
Avoid being obviously promotional to one brand (even though we really are!)
Understand the audience we are trying to reach and what will grab their attention
Stay concise with punchy sharp articles that hold attention
Craft the best clickbait headlines ever. "Clickbait" only the bait stays on the line afterwards.
Have a very clear CTA that defines the next actions a reader should take
When you create advertising that feels non-intrusive and relevant, you not only improve user experience, but you also build trust. In fact, 68% of customers trust native ads, compared to 55% for social media advertising. Plus, it can help you achieve up to 10x higher CTRs than the more aggressive approach of push marketing. Native advertising is also proven to increase purchase intent by 18%. It's a great way to use informative content to drive prospects into the sales funnel.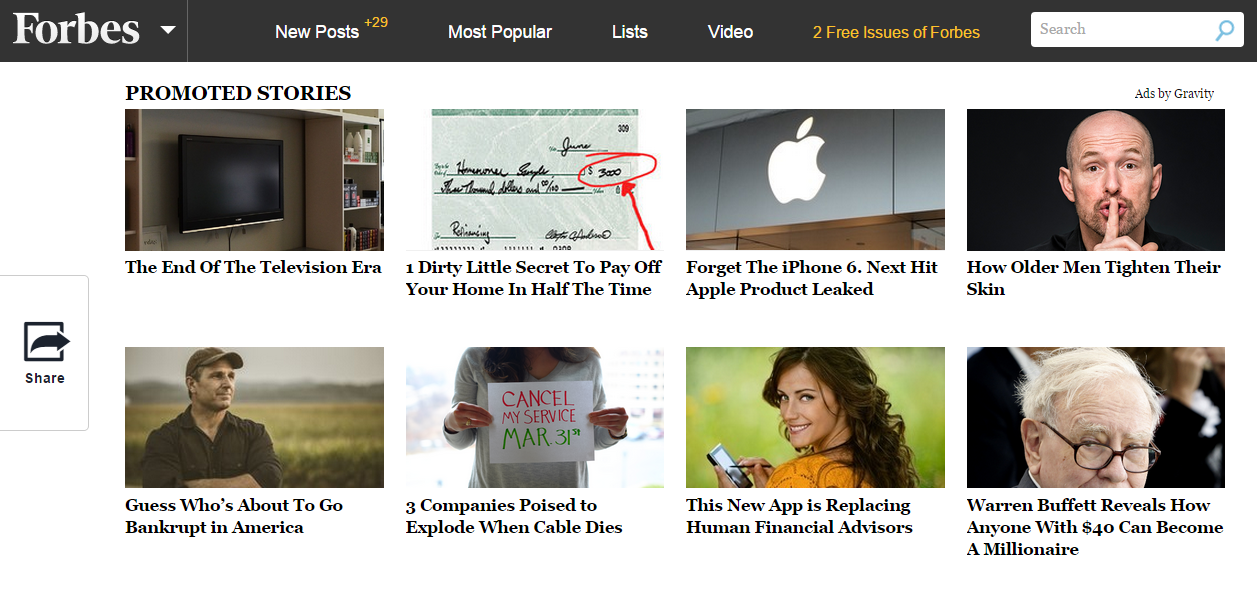 Why Use Native Advertising For Your Finance Brand?
Build brand awareness by grabbing your audience's attention
Drive better engagement and higher conversions
Optimise customer targeting based on demographics and interests
Enhance brand recall by fighting ad fatigue
Reach customers who avoid traditional ads
Choose unexpected placement and format for different channels
The easiest way to include native advertising in your marketing strategy is to use the best native ad platform. Here's a look at the top 10 for 2023, in no particular order.
#1 Outbrain

Image source: Outbrain
Outbrain is used by some of the top publishers across the world. It allows access to the top Demand Side Platforms (DSPs) through programmatic native advertising demand. However, the minimum site traffic required to be eligible for Outbrain is >10 million page views. That means advertisers get great exposure. A major advantage is that it allows you to choose from CPC and CPM pricing with the minimum payment starting at 0. Plus, you can use both in-feed and in-article advertising for both video and display ads. It claims to help you reach 1.3 billion people from across 55+ countries.
#2 Yahoo Gemini

Image source: Yahoo Gemini
This is one of the most popular native ad platforms in the United States, offering a wide variety of formats, such as app install ads, image ads, video ads, Yahoo Mail ads, carousel ads and Moments ads. You can also choose to import your ad campaigns from Google Ads to this platform. The best part is that you only need minimum traffic of 10,000 page views a month to be eligible. It claims to help you achieve 60 billion unique impressions monthly.
#3 Taboola

Image source: Taboola
An incredibly reliable native advertising platform, Taboola also requires minimum traffic of over 1 million page views. The minimum payment threshold is $100, with CPC being the only pricing model. The maximum CPM and RPM rate is about $2. The advantage this platform offers is that you can use technology such as geotargeting to place your ads. It claims to increase your reach to 1.4 billion unique users per month.
#4 SmartyAds

Image source: SmartyAds
This is a full-stack solution that offers both DSP and Supply Side Platform (SSP) access to drive high-quality traffic and monetise page views. The DSP offering allows you to run native ad campaigns across multiple channels, formats, locations and business verticals. SmartyAds also offers a CPM optimisation feature, click booster and powerful campaign analytics. The SSP option gives more control and transparency over native ad display. It also offers customisability of where the ad will be displayed. It has both free and paid versions to choose from. SmartyAds claims 1.5 billion unique monthly impressions.
#5 Nativo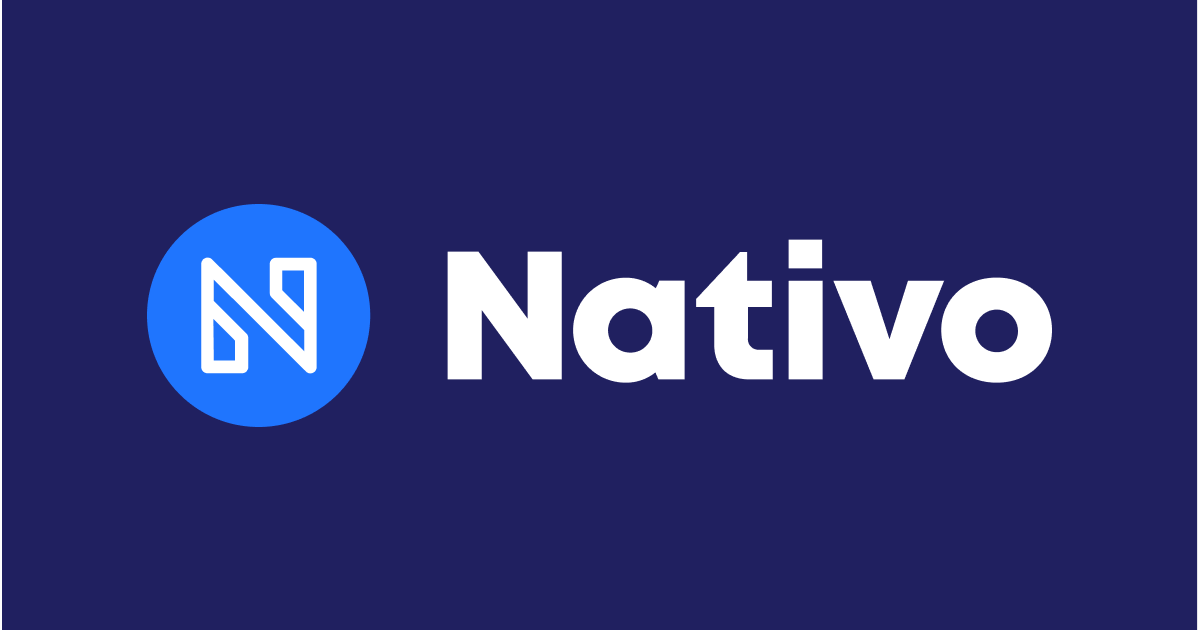 Image source: Nativo
The platform of choice for Coindesk, Dow Jones, Reuters, Wall Street Journal and Time, Nativo has no traffic restrictions. It offers multiple formats and targeting options, as well as an AdStore from which you can simultaneously choose and activate several monetisation partners. The minimum payment is just $50, and both eCPM and vCPM models are available. Used by 600 brands and 400 publishers, Nativo offers native articles, display and video stories.
#6 TripleLift

Image source: TripleLift
The TripleLift ad network allows both native and OTT publishers to monetise their content through its demand partners and associates. It also offers dedicated account managers and a customer support team to run ad campaigns. TripleLift supports multiple ad formats, such as in-feed, in-article, carousel and video. The good news is that it has no minimum traffic requirement, and the minimum payment threshold is just $50. The platform claims reach on 31,000 websites.
#7 RevContent

Image source: RevContent
RevContent is the native ad platform used by Forbes and Wayfair. It offers 250 billion unique content recommendations a month. The platform has a self-service feature, which allows you to position your native ad based on your specific business needs. However, the minimum traffic requirement is more than 3 million page views. It supports both CPC and vCPM pricing models, with a minimum payment threshold of $50. RevContent claims 80 million – 500 million impressions on a daily basis.
#8 Sharethrough

Image source: Sharethrough
This omni-format, omnichannel native ad platform offers powerful features. These include dynamic captions, content discovery tools, analytics for creative and recommendation improvement and automatic creative matching to your website. Its SmartSuite tests and chooses the best location for ad placement and connects publishers to the highest-paying advertisers. If Rolling Stones and CNN use this platform, it must give good results, right? Sharethrough also offers experts to help you set up, monitor and troubleshoot to achieve the best possible campaign results. The platform offers custom pricing for CPM, vCPM, CPV and CPCV pricing models. The platform claims 350 billion monthly impressions.
#9 MGID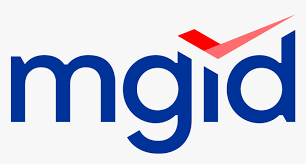 Image source: MGID
Another self-service platform, MGID helps you customise your native advertising based on your marketing goals and business needs. It supports multiple ad formats, including video, header content and sidebar widgets. It also gives you the option to scale your ad publishing scope quickly and easily with real-time analytics. The minimum traffic requirement is 90,000 monthly visitors, with CPM, CPC and RevShare pricing models. The minimum payment threshold is $100. MGID claims it can help you achieve 50 million unique monthly visitors.
#10 Adyoulike

Image Source: Adyoulike
This is among the most popular native ad platforms in Europe and is a good choice if you're looking for a premium option. Having been around for over a decade, Adyoulike has garnered some of the biggest names as its clients. It offers unique features, such as AI-powered semantic and sentiment targeting. With this feature, it helps you deliver your native ads based on contextual relevance related to topics, feelings and semantics. This helps boost page views while reducing cost per click. It boasts a network of 50 DSPs to provide high fill rates. Adyoulike claims to help you achieve 200 million unique monthly visitors.
Contentworks Agency provides the best content marketing in the finance sector. We work with finance and fintech brands to deliver daily analysis, compliant education, market tracking news, trending social media updates and sensational content for native advertising. We understand how to craft compelling content that drives user traffic. We create headlines to draw users' interest and CTAs that prompt curious clicks.
Native advertising has proven to be so effective because it doesn't "feel" like advertising. That means people are more inclined to consume it! Talk to our team to learn more about how we can help you achieve your content marketing goals.