Don't you just love eBooks? At Contentworks we certainly do and we think you're going to love our new competitor content tactics eBook!
We love high-quality content. That's no secret. But what if we told you that big brands such as Coca Cola are spending more money on content creation than they are on advertising? Would you be surprised? If so, it might be time to rethink your content marketing strategy as everything from blogs and articles to a strong social media presence can help take your business to new heights.
Content marketing is a powerful tool; so powerful, in fact, that we've produced a handy, fact-filled eBook that'll help you to bat away the competition. Of course, you'll have to download it to get all the insider gossip, but if you want to know what's making your competitor's rich, here's a quick teaser.
What Your Competitors Are Doing That You Are Not!
Have you got your eye on the ball or are you missing a trick? Well, if you've put time into content creation, you're probably on the right path – but if you haven't, your competitors are sure to be doing something you're not. As more and more companies go online, it's becoming increasingly necessary to stand out from the crowd, so make sure you've thought about the following areas – all of which are covered extensively in our free eBook.
Email funnelling
Web push notifications
Remarketing
Social media contents
Emotive content
Offers and giveaways
SMS offers and coupons
Video content marketing
Being aware of the various marketing steps is one thing, but incorporating them into a suitable strategy that fits your business is another – so it's important to put time into the planning process of any marketing campaign. And, ff course, all usual business procedures need to be implemented too such as setting and monitoring Key Performance Indicators more commonly referred to as KPIs.
Attract, Engage, Succeed: Let's Do This
Gone are the days when local competition was all you had to worry about. Thanks to the internet and social media, you now face the prospect of taking on global competitors in what's likely to be a saturated marketplace – so what can you do to get noticed? Attract. Engage. Succeed. Of course!
Our eBook is ideal for anyone looking to: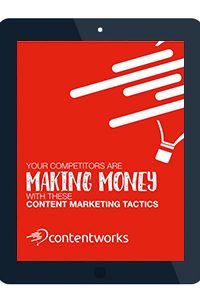 Improve their marketing knowledge and learn the ins and outs of acquisition, conversion and retention. Complicated jargon gets thrown around all the time, but we're here to make life simple and tell you exactly what it all means.
Create a content series that takes users on an enjoyable and memorable journey.
Learn what to do and what not to do when it comes to target marketing – after all, it's easy to sound a bit creepy when all you wanted to do was make a consumer feel valued.
Delve deeper into the ins and outs of social media and how it can be great for business.
Discover the positive effects of promotions and special offers.
Understand the sheer power of video content marketing.
Whether you want to improve your online reputation, increase brand awareness or simply refine your marketing strategy to help fend off competition – download our free Contentworks eBook today.