As blockchain geeks and networking lovers, the Contentworks crew were thrilled to attend innovative summit, Nakamoto's Den as media partners. This took place at Limassol's Carob Mill from the 19-20th February 2019 and was undoubtedly one of the most positive events so-far for the Cyprus blockchain industry. Now the event has come to an end, our team has compiled some highlights and shoutouts to share with you… enjoy!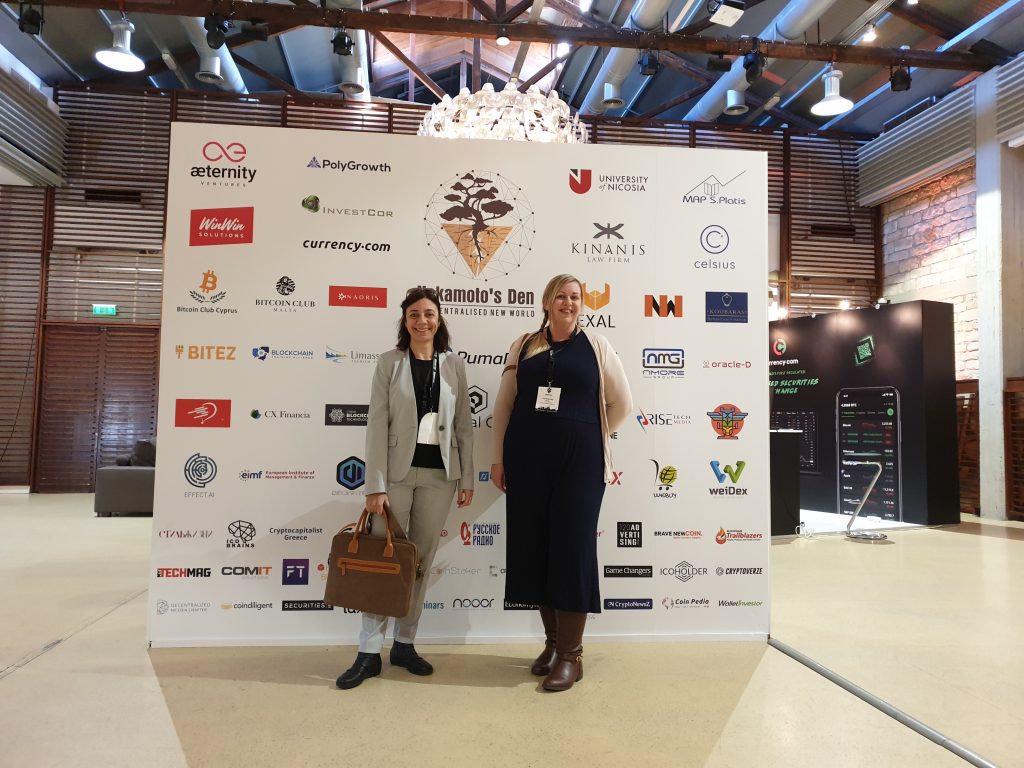 Contentworks as Nakamoto Den Media Partners
Working closely with the financial sector, we follow all the latest developments and it was our privilege to be official Nakamoto's Den media sponsors. We spent our time mingling, socialising, gaining insights from some of the industry's leaders, chatting blockchain marketing and live tweeting from our Contentworks twitter account. And of course, we witnessed some absolutely epic battles which drummed up huge amounts of tension and excitement.
Here's a massive shout out and pat on the back to all that fought it out in front of not only a knowledgeable, beady-eyed audience but also a panel of sector-leading judges.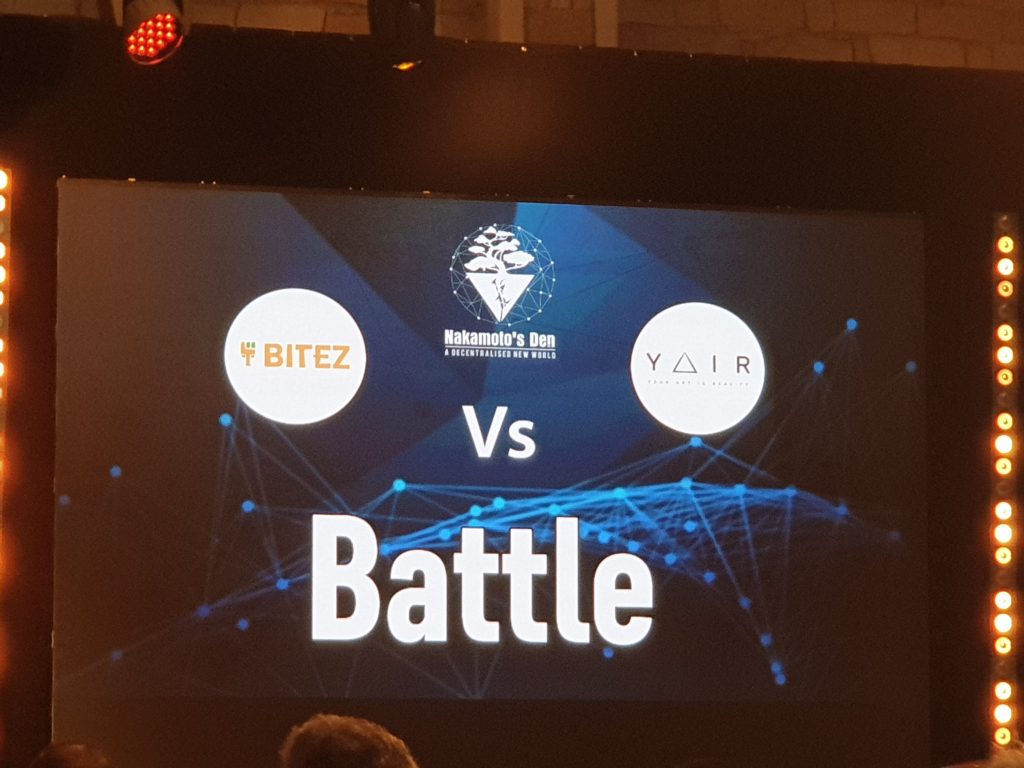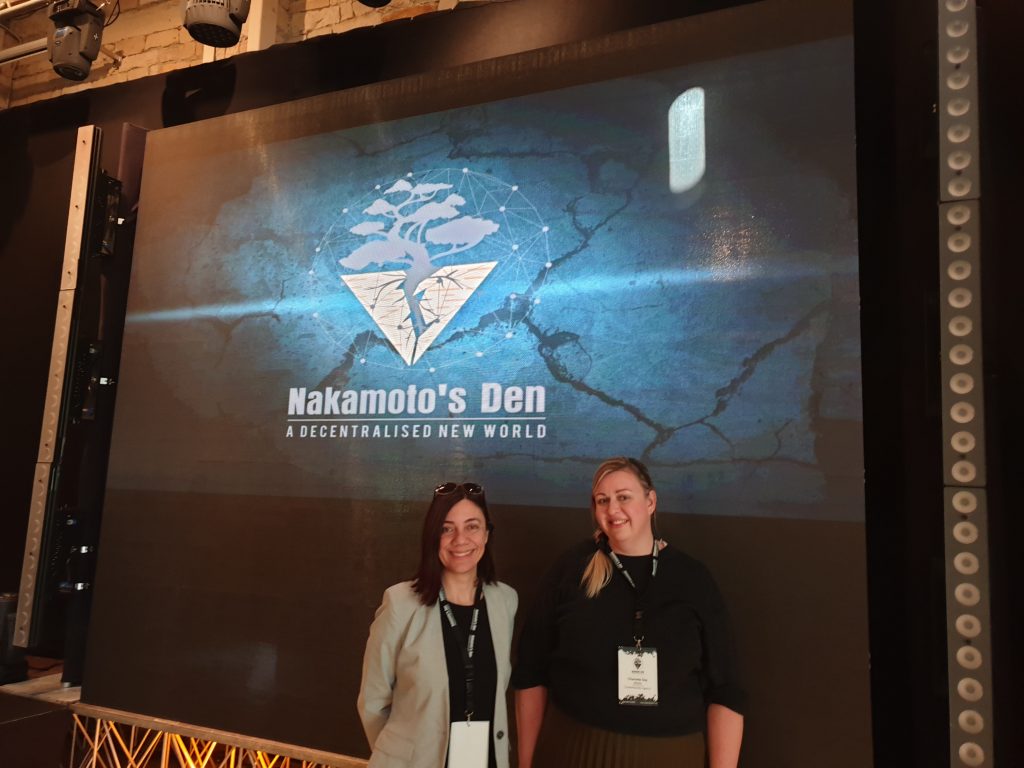 The Battles and the Importance of epic Video Marketing
At Contentworks, we know that effective video marketing works. We love writing scripts and filming content that can take companies to new heights. And the power of well-executed visuals was truly brought to life within the Den. For example, Exal Technologies who took part in the Digital Start-Ups battle category created a really great video. Current, millennial targeted and catchy with no waffle, it was a perfect example of how marketing of this kind should be done!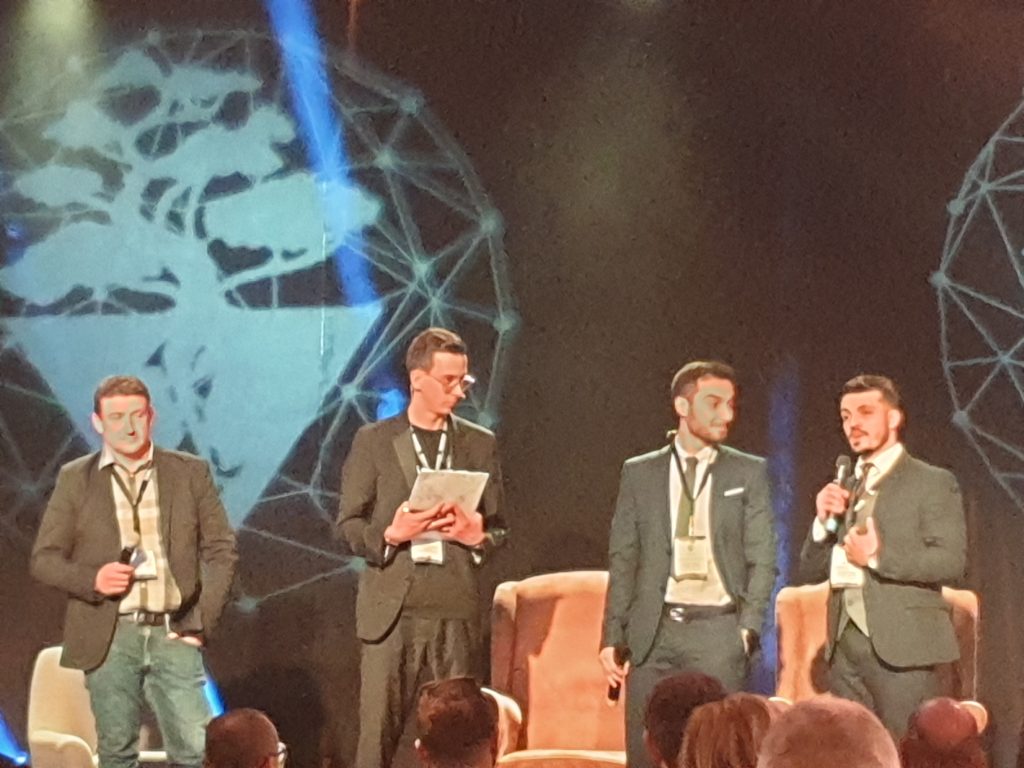 Also, Fracture Labs' epic vision for blockchain-based game Decimated was incredibly represented via a totally kickass video production. Check it out here.
Video was an excellent tool for the Den Battles helping to:
Communicate complex ideas in a fun, simple and clear way
Engage the audience and spice up a talk
Include all relevant information in an interesting format
The Battle Winners
The Battles were great for the blockchain industry showcasing some of the sector's most advanced and thought-provoking projects. The Den was certainly no place for the faint hearted, but who won the ultimate prize of being able to deal directly with high-end investors?
Day 1: Pre-ICO Battle Winners
Exal Technologies – yes, that's right! The guys with the great video totally stole the show and were victorious in the pre-ICO battle category.
Day 2: Post-ICO Battle Winners
Effect.ai – day two saw a whole load more drama as companies in the post-ICO stage battled it out. Effect.ai sealed the deal with their inspirational AI-based concept.
An Inspiring Panel of Speakers
One of the things we like best about networking events such as Nakamoto's Den is being able to hear directly from inspiring speakers. We were really impressed with the content over both days and made a deliberate effort to catch as many insights as possible.
Speeches that really stole the show came from:
Chris Dawe – as a blockchain go-to guy and the co-founder of Effect.AI, Chris Dawe was not only a brilliant speaker but an effective Nakamoto's Den mediator too. Also an all round nice guy and super fun to network with- thank you Chris!
Leon Siegmund – Founder of Moon Zebra & Bitcoin Club Malta, Leon was a stage superstar keeping the crowd warm while people returned from lunch and being an incredibly entertaining speaker. Moon Zebra as the first two-way Bitcoin ATM in Malta is an incredibly cool initiative and we were thrilled to find out more about this concept!
Aleksa Burmazovic – an expert in asset management and regulatory intelligence, Aleksa was an excellent moderator and a well-researched speaker. His time on the mic was definitely a Den highlight.
Viktoria Soltesz – as the CFO of SiGMA and Malta Blockchain Summit, Viktoria attended the Limassol-based summit all the way from Malta. She brought much-needed insights to the Den thanks to her expert knowledge of high-risk industries.
Xenia Neophytou – the founder of CX Financia, a financial consultancy firm based in Cyprus, Xenia is fully regulated by CySEC and is highly experienced when it comes to compliance and regulation. As the crypto world is still largely ungoverned, her insights were of great importance to the audience in the Den.
Oliver Devillard – Oliver brought warmth, optimism and hope to stage during his keynote 'A New Age on the Horizon. How will we behave in the future?' We can't wait to see him again!
Panel- 'What does the future hold – Can this year be the one of STO's' covered really interesting ground for those looking for startup funding. We were given great insights into ICO vs STO, regulations and jurisdictions by Malta's Dr. Mariella Baldacchino,  Yiannis Menelaou, and Christiana Aristidou from Cyprus.
A Great Venue
When hosting such a large-scale event, it's important to have a great venue and Nakamoto's Den was based in one of Limassol's most-beautiful hotspots, Castle Square. Not only that, but the afterparty took place against the backdrop of the sensational Limassol Marina which is admired by locals and those visiting Cyprus alike.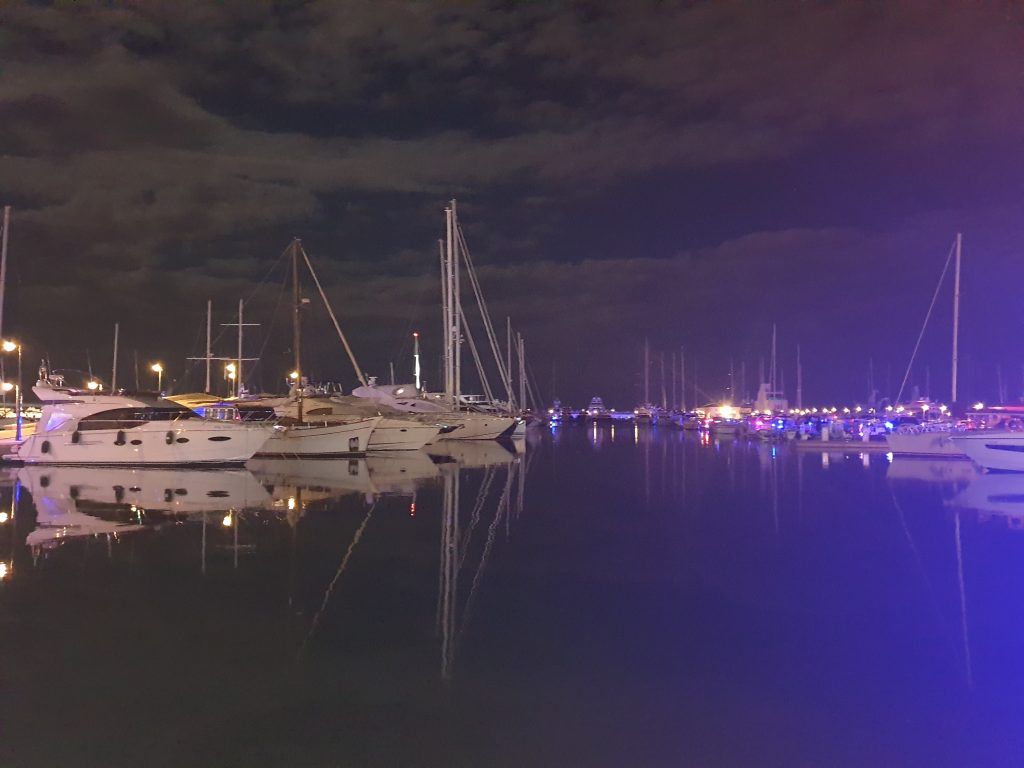 We'd like to say a big thank you to Universal Crypto as well as Bogdan and George who brought everyone together for a memorable, educational and thought-leading summit.
Missed us at Nakamoto's Den? How? Never mind- you can still Talk to Contentworks Agency about your blockchain marketing anytime.