The Contentworks Agency team is thrilled to be a media partner for the London Banking Transformation Summit. Taking place on 22 June 2023 at the ExCel London's International Conference Centre, the event will unlock the future of banking and is Europe's leading gathering of banking leaders and innovators.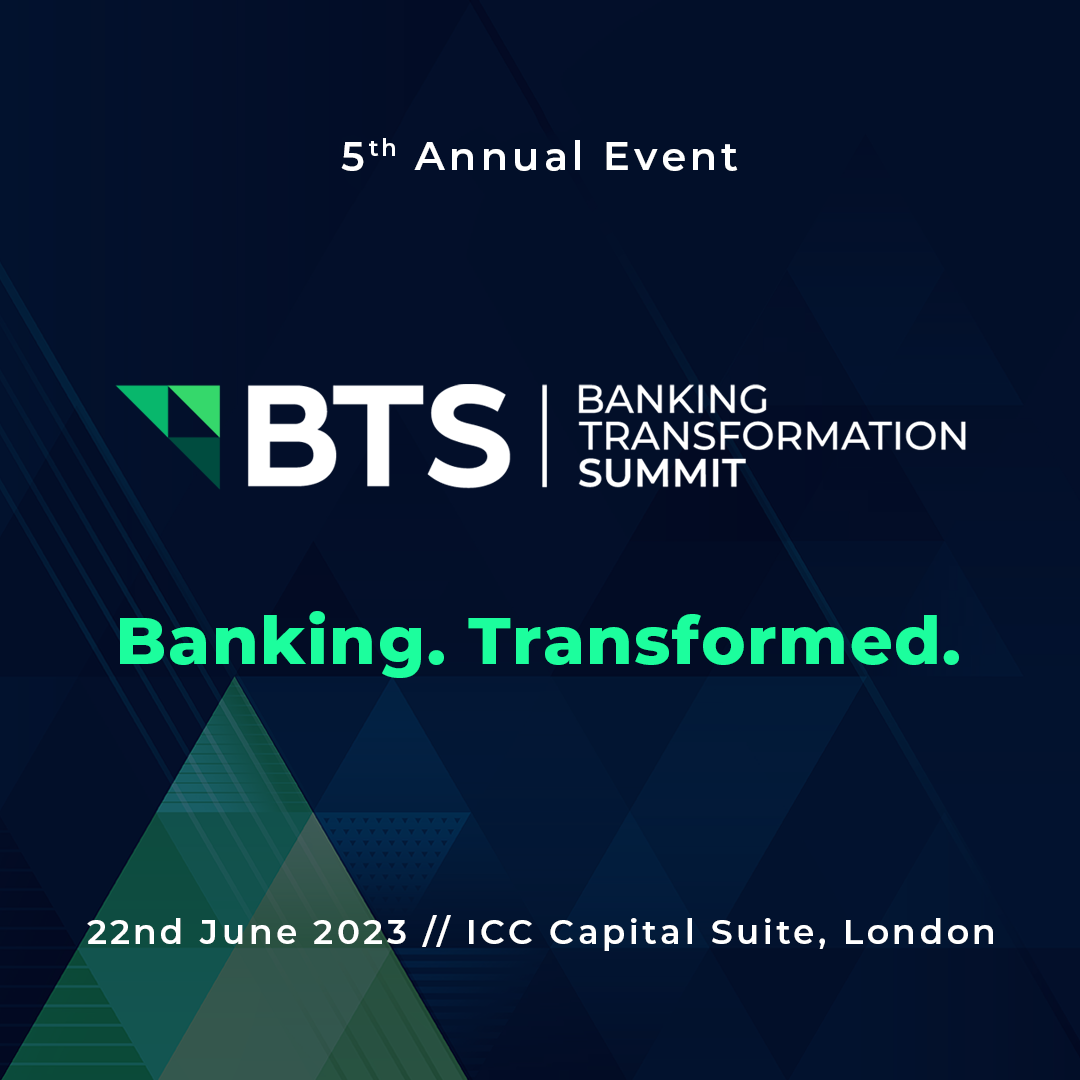 Uniting Global Trailblazers
Attracting over 1,000 banking trailblazers including 120+ expert speakers, the summit will provide a holistic, 360-degree view of the banking landscape. Explore the external factors shifting the market, changing revenue streams, customer expectations and increasing competition. Find out more about changes to back-office systems, workplace cultures and HR responsibilities as well as the organisational changes needed to meet customer expectations in a fast-moved digital era.
Navigating Next Generation Tech
Integrating new and emerging tech is crucial for banking success. Hear from those pioneering the next generation of tech and discover how to take your banking transformation to the next level. With colleagues and peers from the banking industry ready to mingle and share ideas, what better opportunity is there to learn and grow?
Pressing Themes
With cutting-edge content, the summit is designed to answer some of your most pressing questions. Themes include AI, Data and Automation; Future of Banking; Transformation for Traditional Banks; Open and Embedded Finance; Customer Experience; Cyber Security, Fraud & Identity; Web3 – Blockchain, Crypto & Metaverses; Diversity & Inclusion; DevOps & Engineering; Fintech & Partnerships; HR Culture & the Future of Work; ESG & Sustainability; Payments and Cloud Native IT & Networks.
A Visionary Agenda
Tapping into each theme, the agenda will delve into some incredibly relevant questions including: What Does the Future of Banking Look Like? And How is AI Reshaping the Consumer Experience? There will also be insight into what Cryptocurrency, Blockchain and NFTs mean for banks as well as the fintech landscape and the difficulties facing challenger banks. Find out how traditional banks can emulate the characteristics of digital challengers and learn about opportunities for banking in the cloud.
One or more acclaimed speakers will be addressing each topic in detail. So take a good look at the whole summit programme and make sure you're attending talks that are most relevant to the development of your business. This is a top tip for any summit as there's sure to be some content that's more relevant to your company than others – although it's always good to get a wide breadth of knowledge, if possible.
Industry-Leading Speakers
The London Banking Transformation Summit welcomes some of the biggest names in banking and technology, with over 120 industry leaders and visionaries taking to the stage to provide inspiration and confidence for the next step on your digital journey. From Helen Bierton, Chief Banking Officer at Starling Bank to Sol Enenmoh, Director of Group Digitalisation at HSBC, you can enjoy top-of-the-sector insights. In fact, with representation from 80+ banks including Eurobank, Bank of Ireland, Capital One UK, Mastercard, Google, Equinix, Hokodo and Yorkshire Building Society, this is a summit you don't want to miss.
On-site Meetup
As the ultimate networking event for banking, you can connect with colleagues and peers to discuss the day's talking points. Simply look out for the Meetup 'BTS App' invite which will be sent out before the show and enjoy a sociable and interactive summit experience. Everyone will be encouraged to take part in this significant part of the event. So, create a profile detailing your own interests and share this information with fellow attendees. You can then browse the profiles of those attending and select people you'd like to meet up with. This is a fantastic networking tool and a great way to proactively link with like-minded people from your sector.
Follow Us For Event Insights
As a leading content marketing agency for finance, fintech and banking brands, we're the perfect media partner fit for the London Banking Transformation Summit. We specialise in producing compliant, timely and factual content for a wide range of brands who want to improve their connection with clients. We also offer finance market updates, financial overviews and marketing tips as well as regular in-depth articles, whitepapers, video scripts, e-books, SEO-optimised web content, social media updates and more for sectors that are often difficult to understand. Contact us today for improved acquisition, retention and engagement.
We will be tweeting about the event with #bts23, so come join us @_contentworks and keep up with the latest insights, speaker highlights, breaking news and more. We are also pleased to offer our readers a 10% discount code using CONTENTWORKS10. So, if you want to attend this eagerly awaited event, you can do it for less.