The finance sector is unforgiving – and if you're trying to launch an ICO you're probably pacing the room right about now. First Facebook clamped down on crypto-related ads and now Google is following suit. The company will ban all mention of cryptocurrencies, ICOs and other "speculative financial products" across its advertising platforms. So, even if you have a legitimate crypto offering – you'll have to rethink. Thankfully there's more than one way to launch an ICO. Phew.
High Quality Content – It Matters More than Ever
When it comes to marketing an ICO it might feel like you're walking on eggshells and for good reason. Regulators are circulating and it wouldn't be surprising to see other social sites put a stop to crypto ads – after all, Facebook appears to be a bit of a trendsetter. YouTube and Twitter may hastily join the crypto-ban brigade but there's no need to cry into your coffee just yet as with a high-quality content strategy – you can get your business plans back on track. Indeed, content marketing really does seem to be the last remaining sanctuary for ICOs.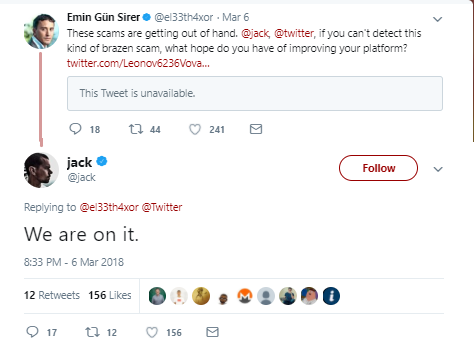 So how can it help?
Well-written press releases
The recent Facebook/Google crypto bans are not the end of the world. With well-written press releases you can generate buzz around an ICO launch and increase engagement. Ensure all content is engaging, informative and tailored to your target audience.
Top tip: As well as generating top content, focus on distribution channels to maximise outreach.
Click To Tweet
Blogging and SEO keywords
Blogging is a tried and tested marketing tool that not only increases brand awareness but can drive traffic to your webpage if you include links. By incorporating well-sourced keywords into your text, your content will appeal to those searching for specific topics and appear highly in online searches.
Top tip: Don't keyword cram. Your content should be SEO friendly yet easy to read.
Click To Tweet
Videos for YouTube
ICO-related video content has not been banned on YouTube – yet. So, why not use this popular social media platform as a marketing channel? Branded explainer videos work well or you could give a presentation of what you're trying to achieve – a video representation of your pitch deck.
Top tip: Humanise your brand by featuring project leaders in each video.
Click To Tweet
This will help you to stand out amid a sea of faceless ICO launches.
Clever Google Ad placement
Wanting to launch an ICO on Google? Google is banning all ad mentions of cryptocurrencies, ICOs, wallets and exchanges. Even offering trading advice is out the window – so what can you do? Get a little clever, that's what. It's not going to be easy but perhaps create content around the blockchain instead or other topics that haven't got a large X next to their name.
Top tip: Watch the news as updates are happening frequently in the ICO world
Click To Tweet
LinkedIn Thought Leadership
One of the best ways to launch an ICO via LinkedIn is to produce content that people will want to read – this should be relevant to the finance/ICO world in some way but doesn't have to be directly related to your crypto project. It should contain a link back to the ICO website, however.
Top tip: Identify yourself as an industry thought leader by covering innovative topics.
Click To Tweet
This will ensure more and more people look to your work and hopefully click through to your ICO site.
Exceptional Pitch Decks
When launching an ICO, a pitch deck is a must. This is a presentation which gives investors an idea of what your business is all about and needs to be spot on. It should be concise, captivating and on brand. Good pitch decks also focus on numbers and metrics.
Top tip: First impressions count – so if you want to impress investors, don't rush your pitch deck.
Click To Tweet
Ready to go ahead and launch your ICO? Speak to our team for strategy and full implementation.