Marketing has taken a very different turn in recent years with content marketing agencies like Contentworks constantly embracing innovation and writing trends.
To understand the current climate, two-thirds of millennials now have an ad blocker on their mobile and desktop device. And with 39% wanting emails that are more informative and less promotional, brands must get more creative than ever. Keyword stuffing and spammy content simply won't do. Let's look at storytelling stats in 2019 and how you can put them into practice.
The Need for Creative Content
Firstly, it's important to analyse any obvious roadblocks regarding typical content marketing strategies.
According to a Meaningful Brands study, 74% of brands have no meaning in consumers' lives. This figure rises considerably to 94% in the UK. And with 60% of content from the world's leading 1500 brands labelled as 'clutter,' it's clear that generic content is out in favour for a more relatable approach.
While 84% of 375,000 people surveyed across 33 countries expect brands to deliver content, over half described branded content as 'poor, irrelevant or failing to deliver.' So companies really need to shape a strategy that's not only good for brand awareness and SEO, but actually taps into consumer emotions and becomes an important talking point.
Essentially, audiences are looking for content that's useful and relevant to them at a particular stage of their life. They want content to speak to them. For words to leap off the page, showcasing why a product or service could transform their very existence.
It sounds dramatic. But a carefully crafted story takes users on journey that they don't want to end.
The Power of Storytelling and Why It's Necessary
Stories make people feel good. There's something wonderfully magical about gathering around a campfire to hear an ancient tale or about getting into bed with a gripping novel. Stories have the power to make people happy or sad, angry or nervous. Audiences become emotionally connected to characters. People invest time in stories. They invest money.
With this in mind, storytelling should be at the forefront of any marketer's mind. This is because a good story evokes emotions which can heavily influence a consumer's purchasing decisions. A person's emotional response to an advert has a more significant influence on their reported intent to buy than the ad's actual content. Therefore, as well as communicating key marketing points and staying on brand, it's essential to take a humanistic approach that will tap into the hearts and minds of your target audience. And make them want to read on.
Storytelling Facts and Stats
Let's take a closer look at storytelling facts and statistics. Firstly, when a story is told well, a neurochemical called oxytocin is released in the brain which can increase a person's trust in a situation or storyteller. Therefore, if a brand nails its storytelling strategy, it helps to develop that much needed relationship between company and consumer.
Secondly, while brand features, attributes and information are important, consumers evaluate a brand by how it makes them feel. Emotions and positive experiences drive sales and as stories elicit an emotional response, the storytelling approach is essential. Indeed, companies can create a more loyal following by building positive emotions.
The below snippet shows the exact effects emotions can have on sales.

How to Implement a Storytelling Strategy
As marketing experts embrace storytelling, there are numerous things to consider, such as:
Successful stories have a protagonist. So, integrating a brand character into your marketing strategy is a great place to start as it helps to boost shares and engagement. For example.
Compare the Market enjoyed an 80% jump in internet traffic thanks to the TV ad introduction of meerkat Aleksandr Orlov.
The return of Go Compare's moustached Italian opera singer, Gio Compario, to TV screens in the UK contributed to a 26% increase in customers looking for quotes. Insurance revenues rose 17%.
The Alfac Duck is a strong example of a brand character in action. The idea first came to light when an agency creative realised that the brand's name sounded like a duck's quack. The duck has featured in many ads and now has 784,000 followers on Facebook as well as 65.5 followers on Twitter.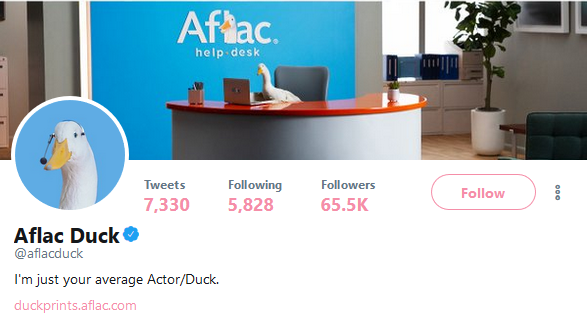 According to the company, the Alfac Duck catapulted the brand's awareness to where 9/10 people in America and Japan recognised the brand.
All stories are tailored to a particular target audience. Children's books, for instance, contain large text and lots of brightly coloured images to help them understand the story. Crime novels on the other hand tend to be long with complex characters for those who love to try and unravel a mystery by piecing together a host of entwined plots.
So, when creating a storytelling marketing strategy for a business, it's important to think about your target audience. Data is your friend in this respect so try to:
Use analytical tools to understand the demographics of your audience.
Use data to tailor your language and personalise your content.
Tune into the way your audience views the world and know exactly which platforms they frequent as this will help you to hone your strategy.
Increasing the emotional impact
If a consumer feels good when interacting with your brand, it can increase sales and interaction. To increase the emotional impact of your campaign, you can:
Whether it's documenting your journey as a brand from the very beginning to where you are now. Or, interviewing important members of staff, personal stories are easier to relate to than corporate content. They can also improve the authenticity of your brand.
Fintech brand Revolut does this well with their RevInsider series which gives behind-the-scenes insights into the individuals and teams behind this popular platform.

Interaction is key. Think how fun it is to boo and hiss at a baddy on stage. Or to phone in during a singing competition to place your vote. Essentially, you want to take your consumers on an interactive journey as this helps them to feel part of your story. By making people feel wanted, you're essentially keeping them engaged by tapping into a human's need to feel useful and appreciated.
Being an interactive storyteller can be enhanced by polls and quizzes, live question and answer sessions and by integrating feedback into your overall business strategy.
Contentworks provides tailored content for the finance, fintech and lifestyle sectors. Speak to the team today about storytelling for your brand.