There's been highs. There's been lows. But the crypto market continues to show resilience with Bitcoin reaching a new high on 13 February 2020, crossing $10,497 following a 47% rise since the start of the year. The total crypto market value has already reached a whopping $300 billion in 2020 and with approximately 3,000 cryptocurrencies being traded, it seems money is flowing back into the crypto space and holders are optimistic. With analysts turning bullish, crypto fatigue has again regained positive sentiment. So how can marketers capitalise on this going forward and who's getting it right? Here's our guide to crypto marketing in 2020.
#1 Embrace Education
Let's start with the basics – crypto education. If you work with cryptocurrencies every day, you may find it hard to believe that some people still don't know what they are. But this is very much the case. Indeed, 73% of UK consumers don't know what a cryptocurrency is or are unable to define it. Similarly, 47.9% (about 103.4 million Americans) say it's too complicated or difficult to understand, according to a recent survey.
So, what better way to attract new clients and retain old ones than by embracing education? Explaining the fundamentals of crypto and keeping people informed about relevant crypto news is a great place to start.
Create an educational portal like broker Blackwell Global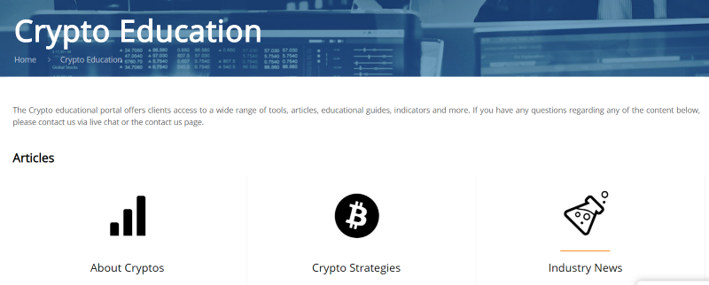 Why this works:
It appeals to those that might want to invest in crypto but are unsure of the basics
It provides a go-to place to gain crypto knowledge, helping to create a community of followers in need of regular information
It offers clear explanations of common crypto pairs using simple, easy-to-digest language.
And don't be afraid to cover the basics like CMC Markets

Run an educational blog like world-leading broker eToro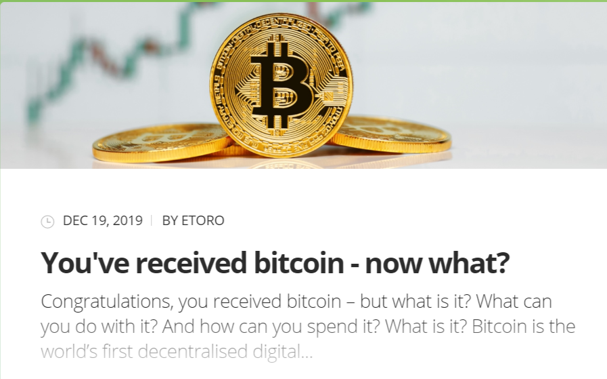 Why this works:
It addresses common questions but also hits important keywords like "What is Bitcoin" and "What is a Bitcoin wallet"
It provides options without being overly salesy. Millennials and Gen Z don't like to be sold to!
Posts can be socialised and shared, thereby driving consumers to your site. Remember to maximise your content marketing efforts by recycling and repurposing into gifs, videos, images and emails.
or post a series of video tutorials

 Why this works:
When both text and video are available to consumers on the same page, 72% of them would prefer to watch a video.
54% of consumers want to see more videos from a brand they support. Videos are set to account for 80% of all internet traffic by 2021, so it's important to keep up with the latest trends.
Videos help to bring trading platforms and strategies to life with minimal written explanation.
Videos are easy to share across social media. Remember to annotate any voiceovers as most social media users will watch without sound.
Remember the basics by providing access to a glossary like broker IG

How do you expect people to improve their crypto knowledge if you're using complicated jargon with little to no explanation of what you actually mean? If consumers have to leave your website to find answers, they're more likely to just bounce and not return.
Make it super easy for your audience by providing all necessary information in once place.
Provide access to webinars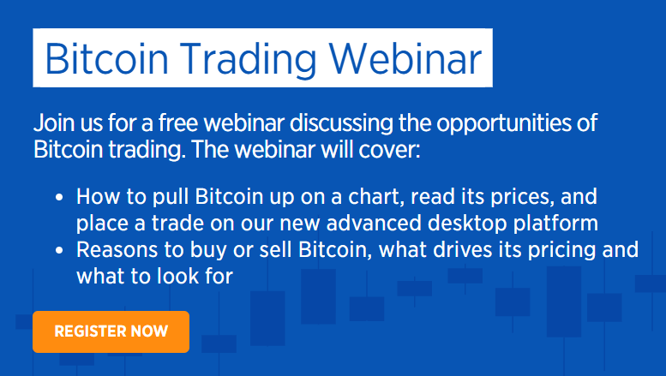 Why this works:
By creating different kinds of educational material, you can appeal to many different types of learner. A reader who learns with you will likely stay with you to trade later.
74% of marketers say webinars are one of the best ways to generate high-quality leads.
Top tip for marketers: 92% of consumers expect some kind of question and answer session at the end of the webinar, so it's worth integrating this into your strategy to create a more fulfilling and rounded educational experience.
#2 Maximise your social media
According to an eToro survey, millennials are more likely to invest in crypto than their peers and 43% of millennials traders have more trust in cryptos than stocks. 71% of millennials would also invest in cryptos if offered by a traditional institution. Millennials have a huge presence on social media, so it makes sense to hone your strategy across multiple channels. Here are some top tips:
Interact and engage with consumers
The crypto world is plagued with scams and malpractice. So, one of the best ways to stand out from the crowd is through organic, social marketing. And that means interacting and engaging with consumers in a fun, interactive and friendly way.


This is a great way to build trust and show that you care about what people have to say. It'll also encourage people to engage with your brand further helping to develop a strong sense of community.
While replying to comments is one form of engagement, you can also post polls and surveys and competitions; anything to get your audience talking and acting.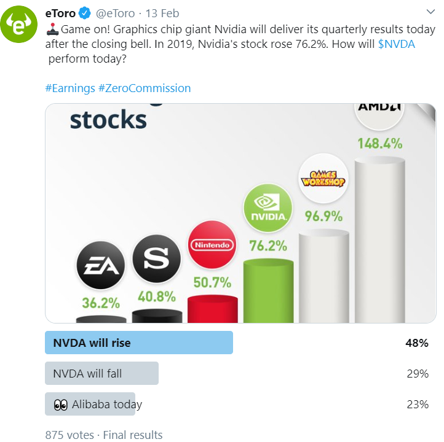 Find your own style
No two brands should be the same, so it's really important to find your own brand style and let this shine through on social media. e-Toro often use a light-hearted humorous tone which is consistent across their marketing channels. Their latest collab with Alex Baldwin embraces influencer marketing. But it also shows you need a really sharp and witty script to stand out from the crowd. And staying true to your tone of voice is essential to avoid confusion.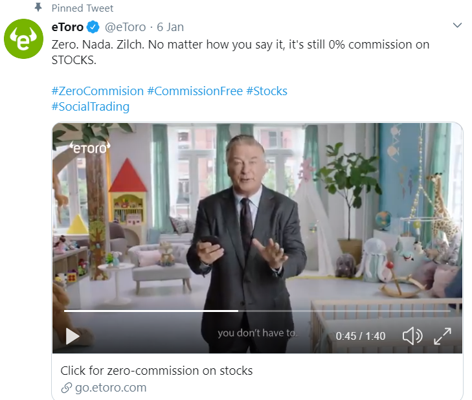 eToro has nailed the art of combining education and crypto relevancy with wit. Their Hodl ad featuring GoT star Kristian Nairn was a great example of this, receiving over 1 million likes on YouTube alone.

If you're not feeling the humour for your brand, fear not. There are plenty of other styles worth adopting. FxPro, for instance, take a very factual stance on social. Offering clear descriptions and graphs plus links to further analysis, FxPro set themselves apart as thought-leaders and educators with their straight-talking style.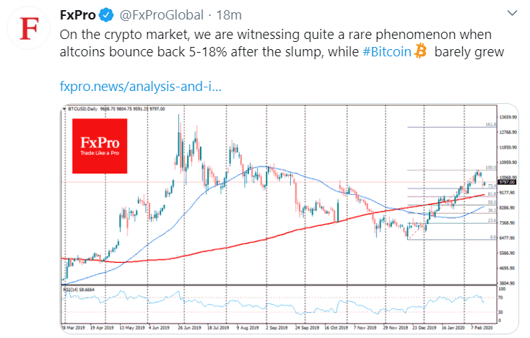 Embrace transparency
In a world where skepticism is high, especially in finance, being open and honest and transparent is key. One of the best ways to do this is to put the power back into the hands of consumers by posting polls and acting on the feedback. That way, your posts are never overly promotional and give a deeper insight into the market.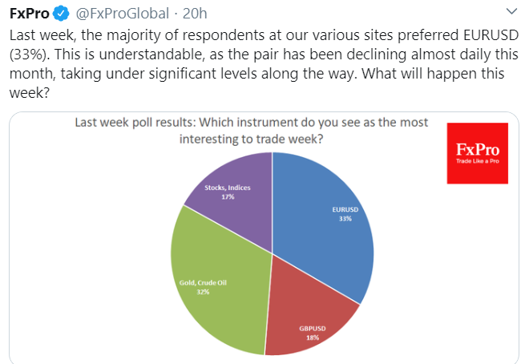 #3 Remember to abide by rules and regulations
The crypto sector has been notoriously hard to regulate and govern. But rules and regulations have been creeping in from the sidelines. Here's a summary:
Crypto Marketing and Facebook:
Crypto ads were once blocked on Facebook, but this has been somewhat rolled back – probably in light of the whole Libra plan. The key takeaway in the words of Facebook.
"While we will still require people to apply to run ads promoting cryptocurrency, starting today, we will narrow this policy to no longer require pre-approval for ads related to blockchain technology, industry news, education or events related to cryptocurrency."
Crypto Marketing and Twitter:
Twitter continues to prohibit content promoting crypto ICOs and cryptocurrency token sales. Cryptocurrency exchanges and/or cryptocurrency wallet services provided by a public company listed on a major stock market may target permitted countries subject to local laws.
Crypto Marketing and European laws:
On January 10, 2020, the European Union (EU) implemented a new law – known as the EU Fifth Anti-Money Laundering Directive (5AMLD). This requires cryptocurrency platforms and wallet providers to identify their customers for anti-money laundering purposes. Know your customer (KYC) business habits must therefore be integrated into any marketing strategy.
Crypto derivatives laws:
Cyprus financial regulator CySEC states that while cryptocurrencies themselves are not considered financial instruments as defined by European rule-setter ESMA, derivatives of cryptocurrencies including crypto CFDs are financial instruments. So, any FX broker offering trading in crypto CFDs needs to be licensed by CySEC (if offering the service from Cyprus) and needs to follow the rules set forth for crypto trading, including implementing a limit of 2x leverage on crypto CFDs.
You can read our monthly Regulation Roundup to find out all your need to know about the current crypto regulatory climate.
If you want crypto marketing for your brand, contact the Contentworks team today. We provide articles, video scripts, e-books, PRs and more for fintech, finance and crypto companies.