Time flies. From setting New Year's resolutions in January to buying bobble hats in December, the days go by in a flash. There's little time to sit back and relax and with 2018 already nipping at our heels, here's a content marketing roundup of the last twelve months.
What's happened in the industry this year?
It's been a whirlwind. So much has happened in 2017 that it's hard to know where to start – but we'll try. Everything has become so much cooler and more refined, including:
Content Marketing Roundup- Video
With over a billion users on YouTube and social video generating 1200% more shares than text and images combined, it's clear that video marketing is bang on trend – with live video taking centre stage. From Facebook Live to Twitter's Periscope, there's an increasing need for real-time communication with social videos having much more engagement than any other content format.
Put simply, video is no longer an option for marketers but an essential part of any content marketing strategy that wants to taste success. That said; pumping out one or two videos of poor quality won't cut the mustard, so here's an example of how to create a top-notch campaign: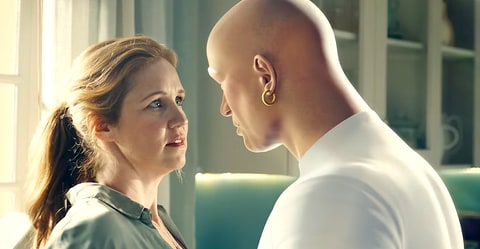 When Mr. Clean – an American cleaning company – decided to advertise during the Super Bowl, they didn't just wait for the big day itself. Oh no! Instead, they drummed up attention on social media by releasing a host of advert teasers which caused a buzz on Facebook and Twitter. When the full advert finally aired, they earned a grand total of 11,700 mentions across Facebook, Twitter, and Instagram in just one minute, showing the power of social channels.
By giving their ad a sexy, romantic spin, not only did they make a relatively uninteresting product desirable, but they also capitalised on the fact Valentine's Day was approaching, killing two huge marketing opportunities with one social media stone.
Takeaways: If possible, co-ordinate your content to fit around important calendar dates such as Christmas, New Year, Valentine's or Halloween. Share across multiple channels for optimum outreach and don't be afraid to give your marketing campaign a humorous or sassy spin.
Content Marketing Roundup – Social apps
Ah, the days of texting have almost been forgotten. With social apps such as Snapchat, WhatsApp, Viber and Instagram stealing the limelight, it's easier than ever to communicate on-the-go – without spending money. The focus this year has been on disappearing content and enhancing the overall user experience. Snapchat's MultiSnap recording feature, for instance, makes it possible to record and post up to six 10 second clips at a time, while the new Tint Brush allows you to colour specific areas of your snaps. Technology just keeps on getting better with even the most innovative of apps aiming to be 'cooler' and more relevant.
Takeaways: Never stop thinking of new ways to impress your target audience. There's always something different and interesting that can be achieved, so push to create inspirational content.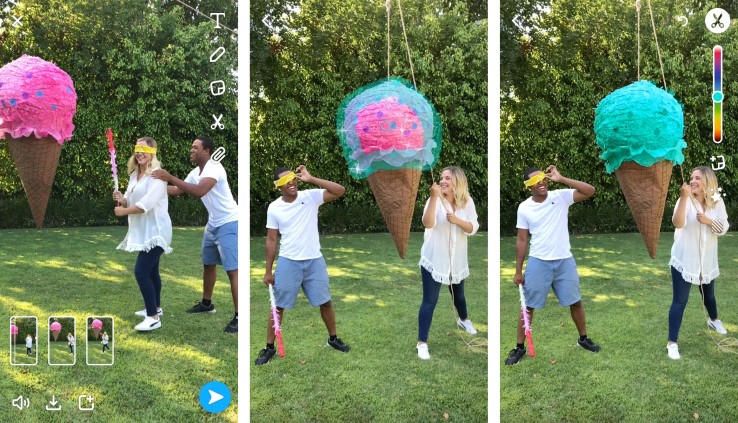 Content Marketing Roundup – Telegram
As well-known apps improve their credibility, other social messaging services such as Telegram are coming out of the woodwork and showcasing impressive functionalities. Operating on all major platforms including Android and iOS, Telegram is quickly establishing itself as an effective communication tool for the finance industry, with groups dedicated to everything from ICOs to cryptocurrency. It's one to look out for over the coming months with more than 100 million active users delivering 15 billion messages daily.
What can we learn from this year's marketing activity?
The need for video scripts is bigger than ever
The need for video scripts is growing and we will do everything in our power to create content that stands out from the crowd and makes a video marketing campaign 'pop.'
Short, sharp and snappy content is an integral part of marketing
Following the success of apps such as Snapchat, it would be foolish of us not to acknowledge the need for short, sharp and snappy content. Bringing a sense of urgency to the industry is of paramount importance – and we want to be there to keep people interested.
The content world never stops evolving
The world of content and social media is exciting and fast-paced. It's essential to keep up with the latest news and developments across all platforms in order to deliver the very best campaigns.
ICOs, Blockchain and Cryptocurrency aren't going away
There was a point early in the year when we wondered if it was all a fad but we can now confirm that it isn't. ICO's, Blockchain and cryptocurrencies are here to stay and they need great quality content marketing in order to succeed.
If you want to improve your content marketing next year, please get in contact the Contentworks team today.