We love a good networking event here at Contentworks – even if everything has gone digital due to the ongoing lockdowns (sigh). That's why we're super excited to media partner the upcoming Finance Magnates Virtual Summit 2020 which will be one to remember.
Taking place on 18 November 2020 from 8am – 10pm UK, the event will bring together leading brands and thought leaders in the online trading, fintech, digital assets and payments sphere. While doing business in person is hard in the current climate, networking online is a great way to learn and make new connections So, what can you expect from this essential event?
Exciting Virtual Networking
How we wish we could shake hands and see some of the industry's biggest smiles in person. And those infamous Finance Magnates candy and popcorn booths … But we can't. So virtual networking is the next best thing. The audience of this summit will be exclusively vetted to ensure you only have access to relevant delegates with a thirst for all the latest products and solutions in online trading, digital assets, fintech and payments.
Virtually mingle and chat with leading executives via pre-arranged one-on-one meetings and enjoy video and audio calls. You can also experience live chats whether you're visiting the digital exhibitor booths or taking part in the live Q&A sessions with official speakers.
To make the most of this virtual networking opportunity, it's a good idea to know who's speaking and to familiar yourself with the agenda. This way you can work out your schedule and write down any questions you might want answered about any of the topics.
Heavyweight Speakers
The speaker line-up for the upcoming Finance Magnates Virtual Summit 2020 is impressive with some of the industry's brightest minds providing insights on the most pressing topics. You can view all speakers here and contact any of the participants to grow your network and discover new business opportunities. Some of the most high-profile speakers to keep on your radar during the event include:
Rachel Varley – Senior Industry Manager, Financial Trading – Google
Lex Sokolin – Global Fintech Co-Head – ConsenSys
Brendan Callan – CEO – FXCM
Miko Matsumura – Co-Founder – Evercoin Exchange
Safarina Wolde Gabriel – VP Strategy – Income Access
Action-Packed Agenda

Get your coffee ready as the Finance Magnates Virtual Summit 2020 will consist of an action-packed agenda touching on some of the most relevant industry-relevant topics of the moment. From talks such as Understanding Asian Markets in 2020 and Beyond to Riding the Liquidity Wave in 2020 and Fintech for Good in the Post-COVID Economy, there will be plenty to get your teeth into and much to learn.
Other topics that will come into the spotlight include Unleashing the Potential of Open Banking in Digital Payments, MAR and Market Surveillance for CFD Brokers, Marketing in the Era of the New Norm and The Future of Finance: How Fintech is Changing the World.
Top Tip: Ensure the right professionals in your business attend the relevant talks. For instance, it's a good idea to get your marketing team engaging with marketing-related topics and your payments team tuned into anything regarding payment pain points or friction.
The full agenda can be viewed here alongside who is speaking when. This will help you to reach out and plan your virtual event summit experience in advance.
3D Exhibition Floor
There's something exciting about walking around the expo floor at an event. The good news is the unique expo atmosphere will be virtually recreated thanks to a 3D Exhibition Floor. This will make it easy to connect with leading brands showcasing their products and services. It'll also help you to identify key potential partners you'd like to network with and enjoy a unique and interactive virtual experience.
30 Days Access
The live event will run throughout the day, but you'll also be able to build leads and keep connecting for 30 days after. So, if you don't get to speak to everyone on the 20 November 2020, don't worry as you'll have plenty of time to network to your heart's content. What's really cool about the online platform, is that you don't need to worry about business cards or other forms of printed media. This is because every single lead can be saved in your own personalised virtual space.
All content will also be available On Demand for 30 days. So, if the live talks and discussions are not convenient, you can still access all insights and make the most of virtual networking.
Finance Magnates Awards
This year, the eagerly anticipated Finance Magnates Awards are going digital too and will form part of the event. Nominate your company and be in with the chance of winning one of the most sought-after industry titles. All winners will be announced at the Virtual Summit, so get involved now.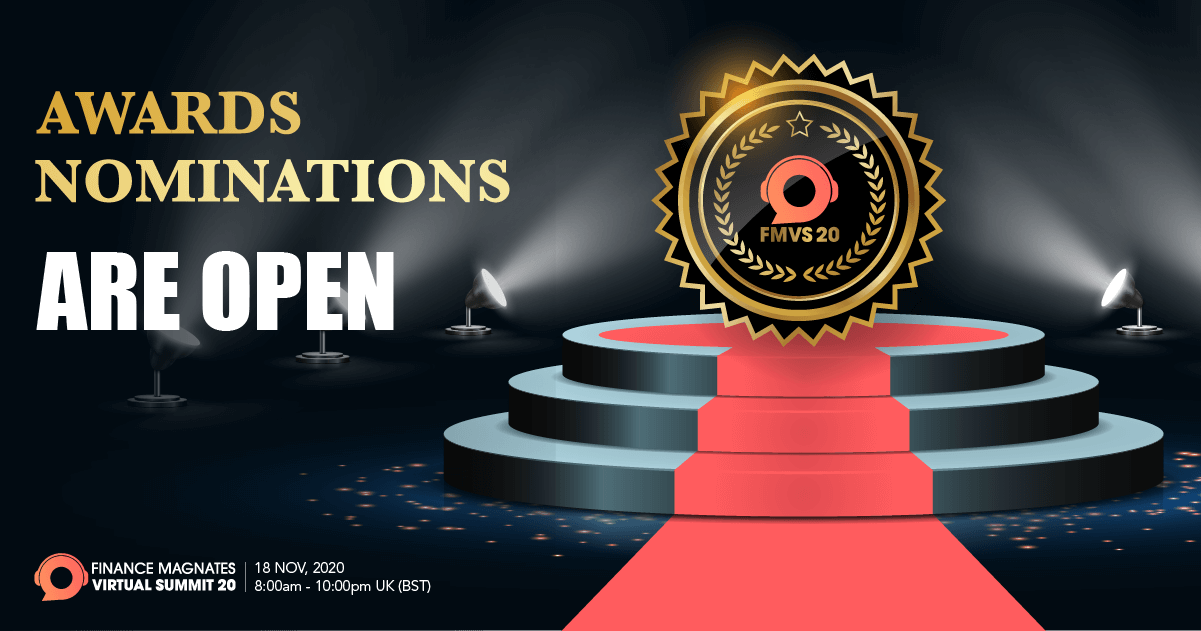 Sponsors and Exhibitors
The event has many big sponsors including FXCM, LMAX Global, TradeTech Group and more. Exhibitors will include finance broker Equiti Capital, liquidity provide X Open Hub, real-time marketing automated platform Solitics, payment solutions company Trust Pay and crypto software company BlockFi to name a few.

Contentworks as Media Partner
As a leading content marketing agency for the fintech and finance space, Contentworks is a perfect media partner for the Finance Magnates Virtual Summit 2020. We work with top finance brands and offer finance specific website content, articles, e-books, whitepapers, video scripts, social media management and more.
Follow our social media updates about the upcoming summit on Twitter and contact us for any content requirements you need.