As witches practice their cackles and mummies rewrap their bandages, one thing is clear – Halloween is just around the corner with marketing wizards everywhere hastily preparing their Social Media Campaigns for Halloween. In fact, October is the perfect time to spook, scare and ramp up those sales, but are you ready for the creepiest night of the year?
Strike while it's hot – why Halloween is a great time to sell online
Halloween is rising in popularity with more people buying into the celebration than ever before. Indeed, with Halloween spending set to reach £320 million in the UK alone, it seems that cranking up the fear factor online could certainly pay off.
If your brand fits nicely with Halloween, you're in luck – and if it doesn't? Well, now's the time to get creative. Customers are willing to spend during this period and are craving an interactive online retail experience that will take them on a thrilling journey. They want chills and thrills around every corner, so let's take a closer look at how some of the best brands made Social Media Campaigns for Halloween work for them.
3 Creepy Social Media Campaigns for Halloween and Why They Worked
Halloween is so much more than carving pumpkins and dressing up as your favourite character from Ghost Busters (not that we did that!) Marketers are stirring their cauldrons and throwing a whole petrifying party, so here are three Halloween campaigns that really worked.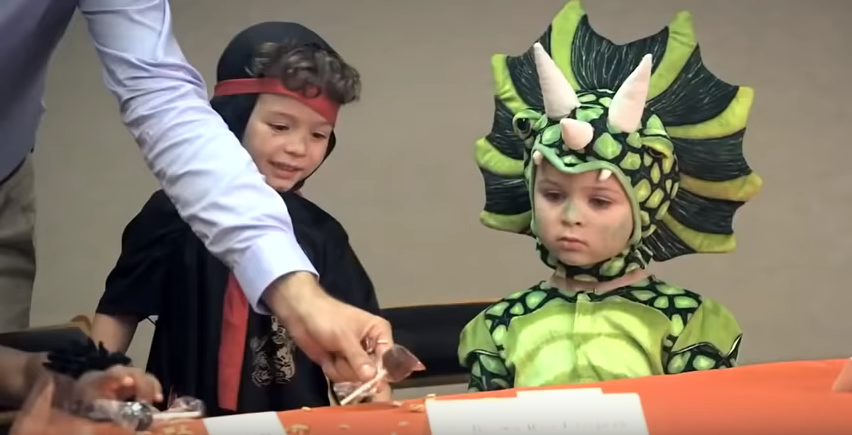 The scariest night of the year wouldn't be the scariest night of the year without sugar, right? Chocolate eyeballs, jelly bats and toffee-covered apples are all part of Halloween – but what if kids were asked to replace their unhealthy treats for healthier alternatives?
Crest and Oral B decided to find out for themselves when they created a multichannel campaign for the Halloween holiday. As little ones bit into veggie fruit chews and artichoke butter cups their reactions were filmed – and let's just say, they weren't impressed.
The ending slant of the cute Halloween commercial read: "Nothing is more horrifying than Halloween without candy." This was followed by: "Thankfully, there's Crest + Oral B."
The video and corresponding promotional content was featured on multiple social media channels as well as the Crest and Oral B website. It was hugely effective with the video reaching over 7 million on Facebook. Moreover, nearly 1.7 million people printed off the promotional product coupons which formed part of the overall campaign.
Why was this campaign successful?
If you want to improve your online reputation and not turn customers off – don't be overly promotional. As you can see, the above ad is largely focused on Halloween traditions and only features a punchy brand message at the end.
The multi channel campaign increased outreach with parents benefiting from a free product coupon.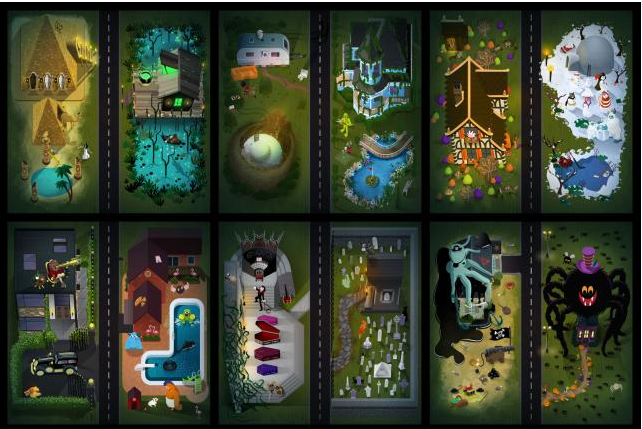 The key to a good Halloween social campaign is to captivate your audience in a fun yet practical way – and that's exactly what Target (a discount store giant) did. Essentially, they made it possible for adults to go on a virtual trick or treat adventure via Instagram, discovering new Halloween-themed DIY content behind every door.
The part game/part tutorial known as Halloween Hills was comprised of an illustration of a spooky neighbourhood that linked to separate Instagram accounts offering a special recipe or craft. There were over 300 pieces of content to explore from Cauldron Cupcakes to 3D House Cookies and consumers were encouraged to share their personal trick or treat experiences using the hashtag #HalloweenHills. The campaign generated an impressive 11,000 social actions and more than 28 million social mentions.
Why was this campaign successful?
Halloween and to-dos go hand in hand. Therefore, the campaign targeted a very specific crafty and tech-savvy audience.
The #Halloween Hills encouraged people not only to interact with the game but to share their ideas with others too to generate attention.
The Target logo appeared on the Instagram campaign to improve brand awareness. It also encouraged people to visit their store to buy the equipment needed for certain tasks.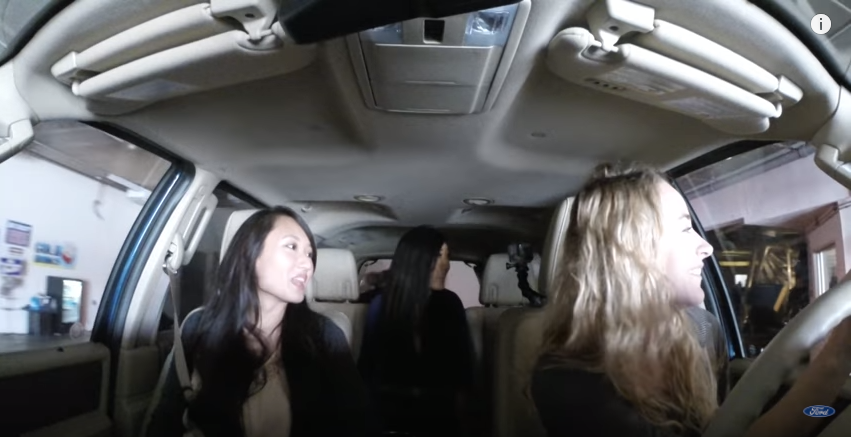 Back in 2014, Ford Motor Co. teamed up with Erebus Haunted House to give potential customers the fright of their lives during what was supposed to be an average test drive. While the test drivers knew they were being filmed, they had no idea that the car wash would turn pitch black and they'd be met by almost a dozen blood soaked monsters and ghouls.
Their reactions were comprised into a Spooky Carwash Prank video which was released on YouTube. It has since been viewed over 1.7 million times and has been named one of the world's most-shared Halloween ads. It also led to coverage from Mashable, Adweek, and Fast Company.
Why was this campaign successful?
The low-budget campaign resulted in highly sharable material.
While a scary prank is perfect for Halloween, such videos can be watched all year round and are therefore ideal for on-going brand awareness.
Practical ideas for social posts – what you can do
Now you've been inspired by top brands, here are some Social Media Campaigns for Halloween you might want to try. Remember, the whole purpose is to engage your target audience with interesting content that will ultimately improve brand awareness and generate leads.
Post an office prank and get followers to post their best pranks
Host a Halloween costume competition
Host a best pumpkin competition
Ask people to share their office/home decorations
Arrange a live Halloween-themed Twitter quiz
Make a spooky product video
Post a scary series of how-to content
Share a series of funny or unusual Halloween facts
Create a Halloween infographic and share across multiple channels
If you you need help with on-going social campaigns or want to know why your last marketing campaign failed – speak to the Contentworks team today. In the meantime Happy Halloween from our team of monsters!