In a cluttered digital marketing space, it can be difficult to make your brand stand out from the crowd. In this month's influencer roundup, Contentworks, a leading content marketing agency asked 3 digital marketing experts for their best tips for getting their brand noticed. Influencer Roundup #3 – How Do I Get My Brand Noticed? Digital Marketing Tips From The Experts… get ready for some great insights!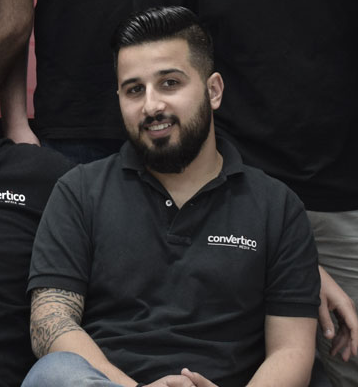 Convertico Media is a leading, Cyprus based digital marketing agency, specializing in digital advertising, web design and development, creative design and corporate branding. The agency is a Premier Google Partner, a Bing Accredited Professional and Yahoo Gemini Certified. Andreas Georgiou, director of Convertico Media offers these great tips:
First of all, you need to build a solid digital marketing plan. Confused by the process of getting your brand noticed online? You're not alone. The best way to safeguard yourself and your business from a bad branding experience or worse, a terrible online branding reputation is to first have a solid plan. It may be wise for you to talk to a digital marketing strategist who can help you.
The next step is to build a highly functional, mobile optimised and search engine friendly website.
Getting your website design right is an essential first step in successful online marketing. Click To Tweet
Get it wrong and it could hinder your progress in all other areas. A good website should be easy to use, clearly summarise your business and services or products, be mobile optimized and search engine friendly.
Remarketing is also a popular strategy for boosting your brand awareness. Why? Remarketing involves showing ads to users who visited your site, but who left before converting. Remarketing helps you reconnect with them by placing relevant ads all across the web on sites they visit. Soon they'll be seeing your business everywhere – on their favourite sites and blogs, while shopping online, while using an app etc. This gives the impression of a large brand with a much bigger ad budget than it really has. Furthermore, it's a great way to increase your conversion rate.
Lastly, run paid social advertising campaigns. Great content marketing is essential as a basis for paid ads so don't think about running anything until you've nailed it. Facebook and Twitter ads are relatively cheap and help get brand exposure on social media. Whether or not users convert immediately, every added piece of familiarity counts when users finally are ready to make a purchase.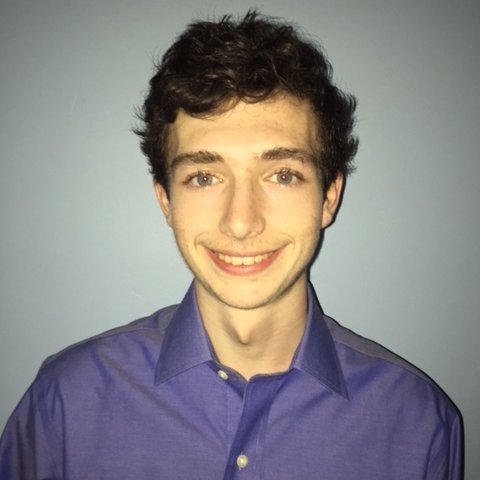 Marc has educated hundreds of thousands of business owners on how they can dominate the digital marketing world. He is an 18-time author and has interviewed hundreds of people through his Breakthrough Success Podcast, Content Marketing Success Summit, and upcoming Productivity Virtual Summit. Seth Godin, Neil Patel, Ray Edwards, Chandler Bolt, Kim Garst, John Lee Dumas, and Jay Papasan are some of the many people who he has had the privilege of interviewing. Marc has been featured on The Huffington Post and SUCCESS Magazine among others.
The best way to get your brand noticed is to build relationships. I choose a day of the week to send as many emails as possible with the sole purpose of building new relationships and strengthening old ones.
My favourite way to build relationships is to interview people on my podcast. Click To Tweet
There are so many wins that calling this approach a win-win undermines the power of podcasting. You get to interview an influencer, build that relationship, and expand your knowledge. The influencer gets put in front of a larger audience and gets to dominate the conversation (who doesn't love talking about themselves). Your audience and the guest's audience also win because you've provided a valuable piece of content that can bring more traction to your brand and the guest's brand.
Building relationships is vital, and there's no more rewarding way to do it than with podcast interviews.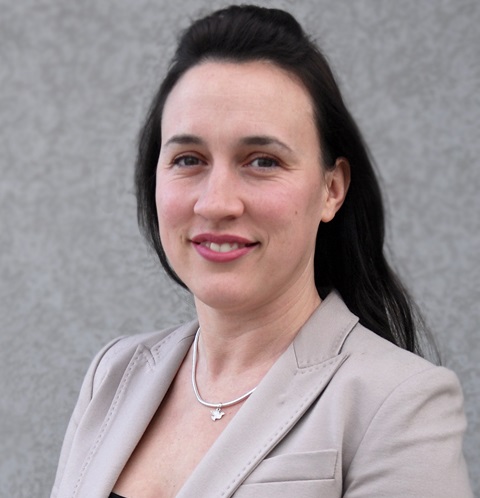 A gateway to success, partner in business, and a network of support; Conversion Pros is there to help businesses move to the next level and face their challenges head on. With a solid background in FX Sales and Marketing, Sarah is directly responsible for all internal and associated sales representatives as well as the promotion and selling of all related sub-brands & products. She drives the growth of sales within Conversion Pros and focuses on the overall income and revenue strategies of the company.
Branding – a word that gives many upper level executives the chills as it is usually associated with a black hole of marketing budget. That being said it is also the most important aspect of any company's road to success and if done properly can continue to pay off long into the road map for the acquisition funnel. In answering the question "How do I get my brand noticed?" something that I am often asked (usually with an additional, at minimal cost), my best answer is how do you get yourself noticed. In a digital marketing world, think human. BIG topic so I will list my top tips:
Who do you want to meet?
When you are looking for a date, you usually know your type and or characteristics that would make a good match. If you are looking to find someone who is into the outdoors and extreme sports you will be unlikely to find them at a library (Do those still exist?). The same goes for your brand. In a way, you are looking to date your audience. Who are they and what are their interests? Find common ground to be able to interact with them and open a conversation. Be relevant to your audience. Look for opportunities to get your banners, content and messaging out at the times where it matters most and in the places that reflect who you are and why you are a good match.
How do you look?
Every touch point that your potential clients have with you should reflect a consistency that helps them get to know you.
Be memorable. Don't be part of the crowd, find ways to set yourself apart. Click To Tweet
It's really hard to keep ahead of the game but be fresh and be true to your brands core values (by the way – ask yourself if you know what those are and if you don't, then we can have a whole separate discussion). Show your personality, at the end of the day you are reaching out to people so speak to them, get them to be engaged with you by using imagery and content that sparks their interest, they will answer you back by clicking find out more or contact us.
Be Consistent!
Online first impressions are important but most likely will not be what pushes your potential client to reach out to you. It takes 15-20 impressions of your online banners for example to actually leave a mark in the mind of your audience and cause them to engage with you. This is where patience is key. Make sure that you have fully integrated campaigns across both digital and traditional mediums if possible. Don't give up! That potential date may be a bit shy, so you will need to go the extra mile and maybe spend a bit more, but in the long run it will be worth it.
Be Social
Tell the truth, how many times did you visit LinkedIn, Twitter or Facebook today? Guess what, they most likely did as well! Connect with specialists in the social sphere and gain traction with your potential clients. Your brand may be a friend of a friend with your target client or connected one way or another in the 2nd or 3rd degree. You will never know if you are a wallflower so be a social butterfly!
Send Love Letters!
Email is NOT DEAD ? Make sure that you engage with your audience via email with content that they will open and read. This means, applicable subject lines, short and sweet content as well as strong calls to action. Make sure you are sending your messages at the right time and not during hours of the day where your email will get loaded on top of other spam messaging.
Brand Ambassadors.
If you have the money to spend on acquiring a powerful brand ambassador or strategic sponsorship who will get your colours out there, more power to you! That being said many companies don't, or if they do, marketers may have a rough road ahead trying to convince management to do big branding spend. So, what can you do? Look inside.
Every employee should feel connected and understand your mission and goals. Click To Tweet
Your people are your strongest assets. If they feel that they are a part of the bigger picture they will push harder than you probably think to get you recognized. Give them reasons to be proud to be a part of your organization and they will spread the word and SHARE! SHARE! SHARE! This is especially true in the B2B space, where everyone knows everyone.
Huge Contentworks Agency thank you to our three experts for their great digital marketing tips for getting your brand noticed. Chat to the Contentworks team now to power up your content and social media marketing strategy and get your brand noticed! Want to join our expert panel for the next influencer roundup? Get in touch!