Prince Harry and Meghan Markle's Royal wedding was always going to be a showstopper but then Reverend Michael Curry showed up and took things to a whole new level. While the happy couple grinned their way through the enthusiastic 'sermon', it's fair to say that the Queen, Prince William, The Duchess of Cambridge and even Elton John looked a little, overwhelmed by the nontraditional events taking place before them. Thank goodness for David Beckham's million-dollar smile which seemingly captured what we were all thinking – "well this is rather different."  The whole day got us thinking about how to make your content marketing a royal success. Let's take a look: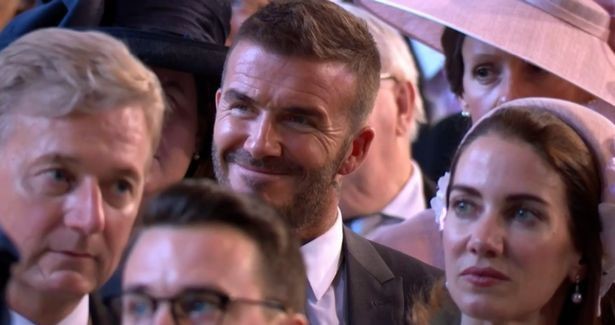 (Image Source: https://www.cambridge-news.co.uk/news/uk-world-news/american-bishop-michael-curry-wedding-14679857)
Reverend curry's unique, passionate and emotional speech – which lasted just short of 14-minutes and featured quotes from Martin Luther King – hit the headlines and set social media on fire, so with regards to content marketing what can we learn from this momentous moment? A whole lot!
We've gathered up some useful takeaways for you to think about!
Connect With Your Audience
Reverend Curry had a challenge. He had to come up with a wedding speech that would touch the hearts not only of the Royal Family and attendees but of the millions of people tuning in across the world. So, what did he do? He chose a topic that everyone – no matter what their age, gender, race, religious beliefs, marital status or country of origin – could relate to. Love.
"Love is the way. There's power in love," he said. "Don't underestimate it. Don't even over sentimentalise it. There's power, power in love."
How can we argue with that? But he didn't stop there. The Reverend also encouraged people to tap into their own emotions by saying: "Think about a time when you first fell in love." This was a clever move as when people can relate to what's being said, they're more likely to cling onto every word.
Top content marketing tip: Research your target audience. Once you know who you're talking to you can produce emotive, engaging and interesting content that's relevant to your consumers.
Become A Storyteller
Just when we thought the Reverend's speech was coming to an end, he whipped out another audience-grabbing treat from his Royal wedding party bag – a thought-provoking analogy between love and fire. And, of course, his delivery was everything. In that moment, Reverend Curry became the storyteller of St George's Chapel as he carefully and articulately explained that "if humanity ever harnesses the energy of fire again, if humanity ever captures the energy of love, it will be the second time in history that we have discovered fire."
He again made his speech relatable and put emphasis on the 'love' theme of his address.
Top content marketing tip: Become a storyteller and take your audience on a journey that will inspire, educate and ultimately help them understand your marketing messages clearer.
Be Unique and True to Brand
As the first African American head of the Episcopalian Church in America, the US bishop has a very distinctive style; one that he feels comfortable with and that has helped him to climb the ranks. It's a style that works and, at the Royal Wedding, Reverend Curry did not pretend to be something he wasn't just to suit his surroundings.
His speech was confident, powerful and unashamedly loud at times. It made people feel uncomfortable (some of the facial expressions in that church were priceless) but overall captured the hearts of the nation – most likely because it was different, unique and like nothing we've ever seen before at a Royal wedding. His very presence symbolised the diversity of the occasion with Meghan Markle's African American roots having been long discussed by the British media.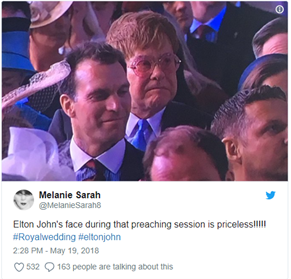 Top content marketing tips: Have a strong brand identity. Know your business ethics and morals and remain true to what you believe as your company grows. Don't be afraid to go against the grain and do something different either – as that's what gets tongues wagging.
Produce Shareable Content
Reverend Michael Curry's wedding address has been shared countless times on social media and has made headlines across the globe. Of the six million Royal wedding tweets made, a large proportion included the hashtag #ReverendCurry, #RevCurry or some other alternative. This Bishop tore up the book and everyone wanted to talk about it!
Top content marketing tip: Produce content that's not only engaging but also easy to share online. This might be a video, infographic, quiz, questionnaire, opinion poll or some other creative idea.
If you want to spice up your content marketing strategy and keep your target audience engaged, speak to the Contentworks team today for more information.