CSR and Content Marketing, are they even connected? Quick answer, yes they are. At Contentworks, we've recently upped our efforts when it comes to corporate social responsibility (CSR) and feel proud to be sponsoring a female literacy program for a year. Embracing CSR is something we feel strongly about and if you're on the same page as us, you might be wondering how to incorporate CSR into your content marketing strategy. Let's delve deeper.
Step One: Find the Balance
Let's be clear from the start. CSR can be great for business – after all, 55% of consumers are willing to pay more for products from socially responsible companies. It can also improve your public image, increase media coverage, boost employee engagement (people like working for companies with a good CSR reputation) and attract and retain investors.
That said – you don't want to be overly promotional or egotistical; like you're just giving back for the sake of it. It's all about finding the balance which is why producing content that's informative, engaging but not overly self-effusive is of paramount importance. Talk about your aims/goals and be sure to clearly layout what you want to achieve. It's also a good idea to explain why you're doing what you're doing as this will give more meaning to your case. Don't be afraid to tell a story. The more passionate you are the more people will support your efforts.
Step Two: Keep Your Audience Updated
Whether you're raising funds for a reputable charity or are implementing environmentally-friendly changes at work – be sure to keep your audience updated. You can do this by:
Being active on multiple social media accounts to increase outreach
Posting photographs/updates to your website/social accounts
Generating well-written PR material
Explaining key information through live video streaming
Setting and updating targets
Starting a specific company CSR blog
Step Three: Involve Your Target Audience
If you've got a mission you really want to achieve – why not get your target audience involved? Not only will this help to make your dreams a reality but it will ensure people don't take their eyes off your brand – a win-win situation right? There are lots of things you can do but hosting a fundraising event is a great way to spread the word about what you're doing and to network.
If you don't have the budget to host a big event – make it small. Perhaps organise a cake sale or run a bring-and-buy book stall. Alternatively, ask consumers to make a donation for your charitable organisation online to help reach a certain target. Encourage them to keep an eye on your site or social media channels for progress updates and reports.
CSR and Content Marketing: Three Companies Doing It Well
If you're in need of inspiration, here are three companies that are embracing corporate social responsibility with the help of an excellent content marketing strategy.
As a leading forex broker, Tickmill has successfully integrated corporate social responsibility into their business model, leading the way with powerful content. They actively support employee volunteering and have a webpage specifically dedicated to their CSR efforts. What can we learn?

Content marketing takeaway 1: Write about your aims/goals/achievements. Use clear imagery to bring each news story to life.
Content marketing takeaway 2: Use the power of social media to promote your CSR efforts. While this is an excellent marketing opportunity, it's also a great way to support and uplift others. If you work in the finance sector, you will be aware of  the latest bans on financial services advertising and may wish to focus your social media efforts on CSR.
They might be the world's biggest toy manufacturer, but The Lego Group has not forgotten to give back to society. In fact, according to the 2017 Global CSR RepTrak 100 study, they are number one when it comes to social responsibility – and it's easy to see why.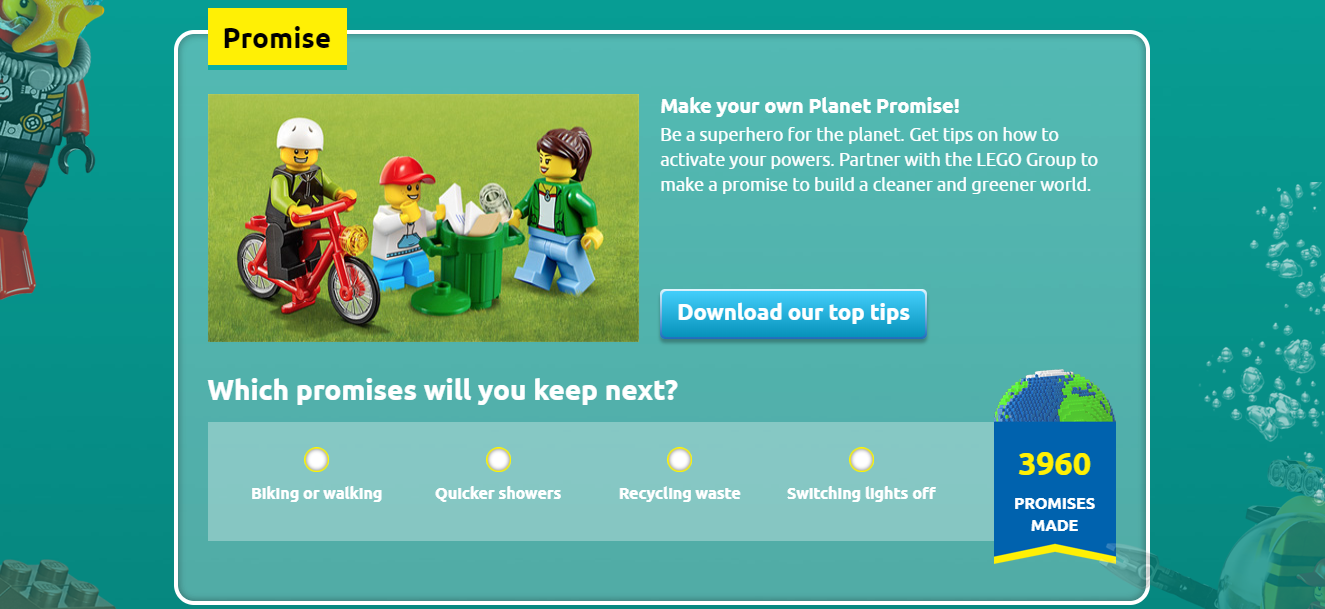 Lego has made a 'positive impact promise' – 'promise' being a huge word in the marketing world. They want to innovate for children, reduce their negative impact on the environment and be caring, ethical and transparent. All these objectives are clearly detailed on their website for all to see.
Content marketing takeaway 1: Think about your wording. As you can see above, The LEGO Group have turned their CRS into a 'Responsibility Story' – and we all like stories right?
Content marketing takeaway 2: Engage your audience and get them involved. Help them to understand what you're trying to achieve through interactive games/activities/events.
Content marketing takeaway 3: Remember, content is far more than the written word. Don't be afraid to create videos that talk directly to your consumer.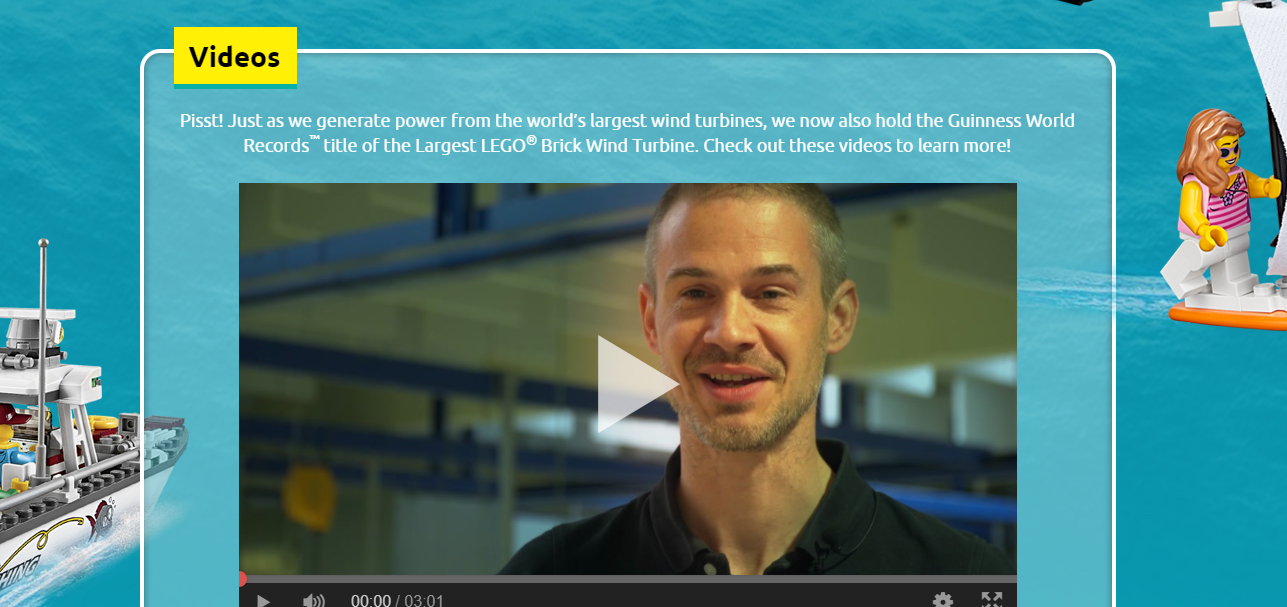 Microsoft is dedicated to making the world a better place. They're not afraid to share their commitments and to document progress. Indeed, with 93% of the world's largest 250 companies now publishing annual CRS reports, transparency is becoming increasingly important.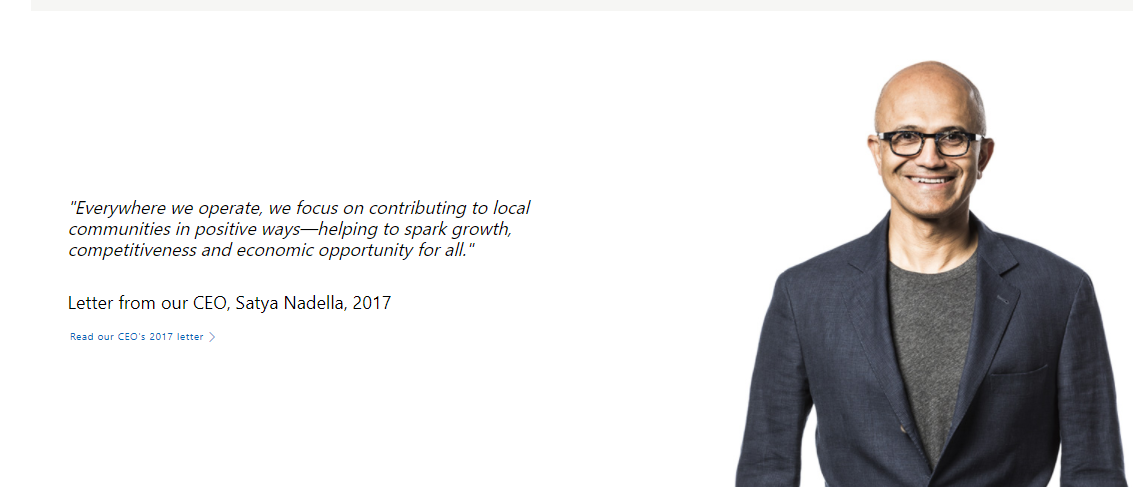 Marketing takeaway 1: Have a mission. Know your statistics. Report back in a clear, concise way. Such openness is very attractive to consumers and is sure to benefit your brand.
Marketing takeaway 2: Look at how you can benefit local communities – as well as those around the globe. Once you've developed a strong CSR plan, you can then place thought leading quotes in PRs and other marketing material to help give strength and credibility to your overall mission.
When it comes to marketing the social responsibilities of your business, it's important to tread carefully. Your tone of voice needs to be spot on but with a firm plan in place you will be able to implement a wide range of marketing techniques.
Want to focus on your CSR? Chat now with the Contentworks team about your content marketing strategy. To learn more about our own charitable contributions, please visit our CSR page.
At Contentworks Agency we always credit our sources. Thanks to the following sites for providing awesome information
https://doublethedonation.com/why-corporate-social-responsibility-is-important/
https://www.lego.com/en-us/aboutus/responsibility