The content marketing landscape is constantly changing and nowhere is that truer than in the fast-moving world of forex. Recent CySEC and MiFID memos have caused a flurry of activity amongst brokers and prompted much speculation amongst media outlets as to the future of the industry. As a content marketing agency focused largely on the forex industry, we think it's a great idea to analyse the challenges and provide workable solutions.
In this exclusive influencer roundup, The Contentworks Agency team interviewed the leading media outlets of the finance world to find out: What are the content marketing challenges facing the forex industry right now?
---
FINANCE MAGNATES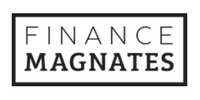 Jonathan Fine is the Head of Content Projects at Finance Magnates, the industry's leading publication hosting London Summit 2017. Finance Magnates is a leading source of news, opinions and events within the forex world.
Your Value Proposition, Over a Beer
Global changes in retail FX regulation are having the effect of reining in market participants, moving them to focus on the more traditional aspects of the business: better execution, diversified offerings of assets, and innovative products. The ban on bonuses which the FCA is considering should push client acquisition strategy even further from the aggressive tone of the old days, and towards intelligent content. Specifically, the main challenge that content marketers in the retail FX space will face, is how to make their shop stand out in a crowd of others offering pretty much the same thing. Are brokers prepared?
Having seen thousands of PR pieces and dozens of online campaigns, I'm on the fence. On the one hand, the leading brokers are very savvy in setting up trading floors, communicating the addition of new assets and partnering with the sort of ambassadors that stand for fun, credibility, or excellence – depending on the message that they want to convey.
On the other hand, a lot can be done, and at a relatively low cost, to shape the message to meet the audience on its terms. In FM's world, if you are giving a workshop at the London Summit, telling people how great your product is might not get you the piles of business cards that you hoped for. Attendees will be seeking authority, knowledge, and credibility. Specifically, they will want to know what their competitors are doing (both better and worse than them), what mistakes made along the way have taught you, and for what specific uses your products can and cannot serve their needs.
The best sessions are the ones in which the candid and intimate spirit of talking over a beer
Click To Tweet
With a few caveats, the same logic should be applied by brokers appealing to traders. How? The short answer is data. Brokers are sitting on piles of data of exactly the kind of users they want. On top of lookalike campaigns on social media, content marketers can tap into the CRM and find loads of material for their publications: FAQs, success stories, testimonials, localized brand ambassadors, not to mention trending topics and assets.
In marketing lingo, terms such as 'customer-centric' and 'client journey' have long been considered clichés; for retail brokers, the challenge today is using their existing resources and translate them into a reality.
---
FX EMPIRE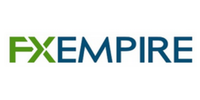 Marina Shuldiner is Content Manager at FX Empire. FX Empire is a financial portal offering news and analyses to professional traders, available in 15 languages. FX Empire offers in-depth information about tens of thousands of financial instruments, including stocks, currency pairs, commodities, indices, bonds, ETFs and more. FX Empire contains objective reviews of Forex and Binary Options brokers, special bonuses, and videos of broker reviews. Also available are trading strategies and guides to choosing the best Forex brokers for each individual.
Quality of Content
As all news providers know, content is king, and content also has the price tag of kings. Good content is expensive.
Click To Tweet
Publishers have well passed the days of pumping out quick and cheap SEO content as it's just not what the readers want and if the readers aren't reading it, then Google is not happy with it either. The trick is to find the balance between the quality of the content and the quantity and in our experience, that comes purely from working with good people who write good content in their own unique style. We also think that it's important to put an emphasis on "Evergreen" content, that stays relevant for a longer period of time and reflect topics that might interest people from various segments within the population.
Timely and Topical
In the financial markets, nothing is as important as time. Traders live by their watches (and their calendars). Content must be delivered as near as possible to the time of writing. If a company is pumping out their analysis to 50 forums or blogs, by the end of that process the content just isn't relevant anymore as the markets have moved on and left them behind. This is where resources come in; the more writers, the more marketers we have, the quicker the turnaround time.
Rehashed and Rewritten
In our experience, nothing is more frustrating to the reader than coming across rehashed or rewritten content. It's a waste of their time. There's so much fluff circulating on the internet, so where does it all originate? Often, we find it's our fresh content that is rewritten and tweaked by others, to the point that it has become stale. We are constantly challenging ourselves to deliver fresh ideas and content that just doesn't appear elsewhere. This is extremely important for us at FX Empire, as it provides the perfect ingredients for a viral news piece.
---
FINANCE FEEDS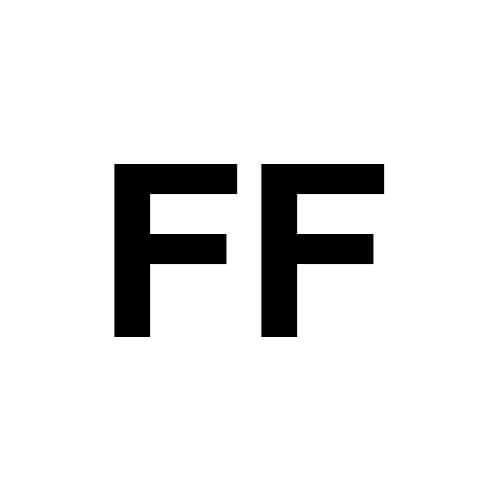 Andrew Saks-McLeod is CEO at Finance Feeds, an interactive news and research source for the online trading industry, reporting closely from within the industry. The company works with platform vendors, electronic brokerages, software providers, ancillary suppliers and institutional FX companies worldwide to provide accurate research and news that helps them drive their business forward. Leading online portal for forex and finance news and information. With 24 years of experience in the financial technology sector, Andrew is a prominent international figure within the FX industry. His detailed research in editorial and televised form is often the central point of information for executives within all sectors of the global FX business. Andrew's articles are well shared and highly respected in the industry.
Content marketing these days is a very specific method of gaining the right audience and attracting it to your product. It is no longer sufficient, and probably never has been, to simply hawk buzzwords and attempt to attract attention to a newly heralded service or type of technology. The constant overuse of the words 'blockchain' or 'crypto' are testimonies to that.
This neither attracts an aligned commercial audience that will actually BUY your product, especially when targeting B2B customers nor will it provide the reader with any sense that it has been constructed and presented by a knowledgeable industry professional.
Today, firms are looking for senior management to mark themselves out as industry reference points.
Click To Tweet
Therefore, content marketing should be conveyed as a type of research on a specific important topic, product or service, with comprehensive opinions, assessment and research being part of it,
This is what sways potential customers as they want to be assured that they are finding a solution to their own requirements within a company that fully understands the current industry at a cellular level, and is not just putting out soundbites and buzzwords.
SEO and marketing Millennials are widely disrespected – and rightly so – by most decision makers within companies, as individuals who do not care to learn the industry in which they work, but instead try to influence the Google search parameters with keywords. This instantly turns off potential customers as firms these days know when a supplier is attempting to mask their real expertise under a smokescreen of university-taught babble.
Instead they want real research, real interaction with other companies displayed within the content, and real leadership this can only be done by editorial and research, not by spin.
---
MY TRADING BUDDY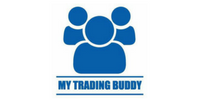 Paul is the CEO and Founder of www.mytradingbuddy.com and continues his vision to bring quality analysis and educational content to retail traders from leading experts for all assets classes.
With over 6000 users of the Free My Trading Buddy App in the first year of launch and the growing social community, My Trading Buddy is becoming the place to go for great content and trading tools for traders of all levels.
Content for any industry is becoming the proven method to build relationships and loyalty with both existing clients and to foster trust with potential new clients.
Momentum needs to be built for content, with frequency and consistency key to building trust and relationships.
Click To Tweet
So before setting out on the content route, a forex business needs to plan carefully and ensure they are able to produce unique content at the frequency they set in their content plan.
To produce quality unique content is time consuming and should be planned properly.
Some of the big questions that individual forex companies should be asking themselves are:
Do I want to provide educational content or analysis content or even both?
Who is my audience?
Where are my audience?
On My Trading Buddy we have clearly defined and separated Educational Content and Analysis content as each appeals to different Audiences. Our Educational Blog is designed to give good quality trading education for all asset classes at all levels and all articles are evergreen. Educational Content is designed to appeal to traders that crave learning and are looking for continual improvement. Our Online Markets Analysis Magazine is completely separate and has more time sensitive analysis content that might only be only relevant for one day or perhaps a week.
This content appeals to a different audience, that is thirsty for constant up-to-date anlysis that they believe will help in their trading and investing decisions.
So in these two paragraphs above we have answered questions 1 and 2. To answer question 3, we will answer the question with another question:
"If you are paying a content writer 1 hour per day to produce content, is it best to put that content on your own blog on your own website?"
The simple answer is NO….. But its not that simple really. Your SEO consultant will be yelling at you to produce more content so they can build a bigger presence for your website with search engines and start to bring more organic search traffic to your site. This is a good point and should not be ignored, however you will want to get an ROI on the content you are producing and to do that you need an audience to read and interact with it.
So a balancing act needs to be found with placing content on your own blog whilst placing unique content on websites and portals with a larger following, in the niche you are in. By placing content on websites with large communities, you are more likely to build your audience faster than placing all your content on you own blog. So this answers question 3.
This is only our brief thoughts on this subject, to which we have developed unique solutions over the last three years and disected audiences further and even use our app as a form of social media to help distribute content.
By the way, we don't actually produce any content for our own blog sites, its all from external experts from the trading and investment industries!
---
FX STREET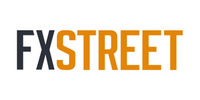 Tomàs Sallés is Contributor Accounts Manager at FXStreet. Created in the year 2000, FXStreet offers tools to help traders take more informed decisions when entering the market, through an objective view of the market. This online hub, delivers the most advanced information and tools such as rates and charts, market analysis, forex news, economic calendar or webinars together with a wide variety of sources of information for traders to access the market in a conscious way.
Build trust for your brand
The creation of content for marketing purposes in the forex sector has become universal. There are an increasing number of players struggling to be the preferred source of information in the forex world. In 2000 when our company was born, we were in a "Blue Ocean" situation which no longer exists for new joiners. At FXStreet it is increasingly important for us to base our strategy on reinforcing our brand and achieving greater loyalty from our users.
Multiplatform
Segmentation also affects the platforms where the content is published. It is increasingly important to have a multidisciplinary team capable of understanding the particularities of the formats in which information will be presented. The optimization for each of the platforms can make an important difference in attracting the largest number of users. In some cases, textual content is not enough. Our users employ dozens of tools like charts, forecasts and other types of apps to achieve better trading results.
Forex marketers must know the needs of their audience and offer them solutions that make their life a little easier.
Click To Tweet
Lack of content targeting
Forex marketers should aim for a content segmentation strategy defined and focused on multi-segments. Having the ability to focus on different products oriented to specific niches can increase traffic and conversion rates.
---
Contentworks wants to thank this month's influencers for their excellent insights into the content marketing challenges facing the forex industry right now. What are your thoughts? Comment on our Facebook page or tweet us and let us know.
Contentworks is pretty FX savvy and can provide unique and engaging content for your website, blog, ebooks or landing pages. Contact us now for more information.
---